Best Products For All the Girls With Curls and Waves

By
SheSpeaksTeam
Apr 01, 2021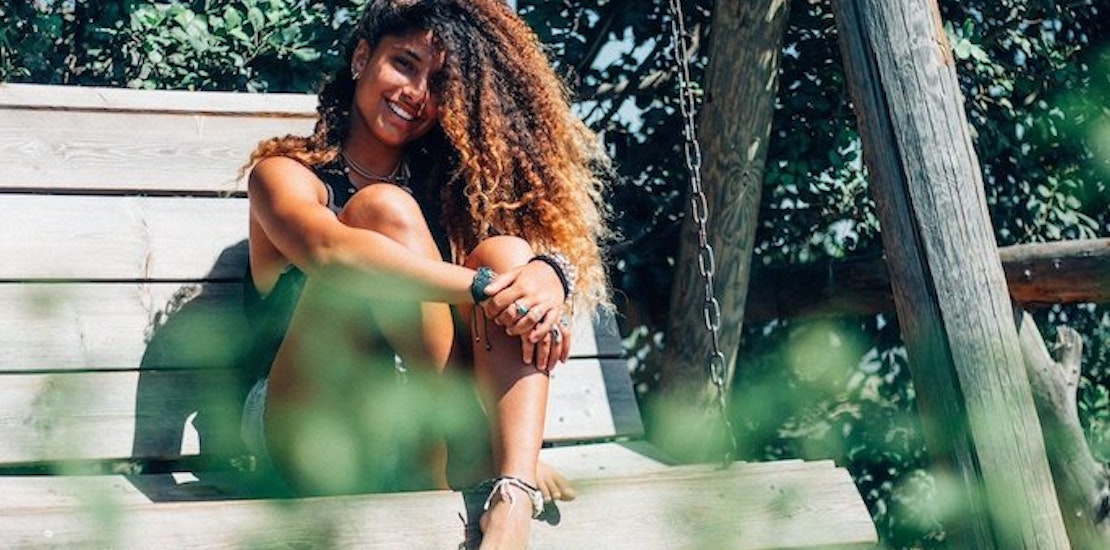 Pixabay
Managing and taming those curls can take a lot of work, but with the right products and a little bit of patience our members have found some winners in the bunch.
Here are a few must-have hair care products that your curls should not do without:

CURLS
Founded by Mahisha Dellinger, this brand has become a leader in the natural hair care industry. CURLS has quality products that celebrate perfectly imperfect curly coifs. Make sure to listen to episode 21 of our podcast, How She Does It, where you can hear about Mahisha's road to success, as well as how she helps other Black women and girls in their own entrepreneurial efforts.


Bumble and Bumble Curl 3in1 Conditioner
A perfect conditioner for curls can be hard to find, but this 3in1 from Bumble and Bumble comes pretty close. The deeply hydrating formula can be used 3 ways; as a leave-in conditioner, a rinse-out or co-wash. SheSpeaks member Anazg says it works well with her fine curls. She writes, "I love this! I have fine curly hair that goes limp easily- compared to other conditioners, this gives more buoyancy and leaves them looking shiny and alive!"

OGX Argan Oil of Morocco Extra Penetrating Oil

Frizz can be a real problem, especially for those of us with naturally curly or wavy hair. Argan oil has become a very popular beauty and hair care product in recent years and with good reason. https://www.liveabout.com/argan-oil-beauty-benefits-for-skin-hair-and-body-3013475 This argan oil product is a game changer for those who want to add softness and shine to their hair. SheSpeaks member CatStarBaby says, "This product is so nice! It is an oil so it can get messy but I love it! I use it on my curls or my straightened hair! It leaves my hair shiny but oh so soft!"


Carol's Daughter
More than 25 years after she started creating hair and body products in her kitchen, Lisa Price's products can be found in 30k retail stores across the country. As a pioneer of the Natural Hair Care Renaissance, Carol's Daughter is also the first on exhibit in the Smithsonian National Museum of African American History and Culture. Listen to her fascinating story in episode 16 of How She Does It.



Shea Moisture Curl Enhancing Smoothie
A smoothie for your soul and your curly hair, this product will hold your curls in place and erase frizz like magic. SheSpeaks member Jelina808 says it's worth the extra cost, especially if you can find a discount. She writes, "This is My Number 1 Hair Product! I love Shea Moisture!!! They can be a little pricey but they have good value coupons and I love this smell and it really helps make my BIG curly frizzy hair feel sexy! And I never wear my hair down but when I do it's because I have this product in my hair!!"

Living Proof No Frizz Shampoo

A shampoo that actually moisturizes while cleaning your hair can be hard to find. But according to our members, this product from Living Proof is the real deal. SheSpeaks member KPayne1027 has curly hair and is impressed with how it improves her frizz. She writes, "This is one of my favorite hair care brands. The scents are always luxurious but what is most important is they work as they are intended to: they clean and moisturize my hair. The frizz free really helps tame my hair in a way I haven't found with other products. I have curly hair and it tends to get frizzy and this is the best way I have found to manage it. Highly recommend."

Have you tried any of these products on your curls?

What is your favorite product for naturally curly or wavy hair? Share your reviews here!