90's Sitcom Classic 'Roseanne' Gets a Reboot. Will You Watch?

By
SheSpeaksTeam
May 18, 2017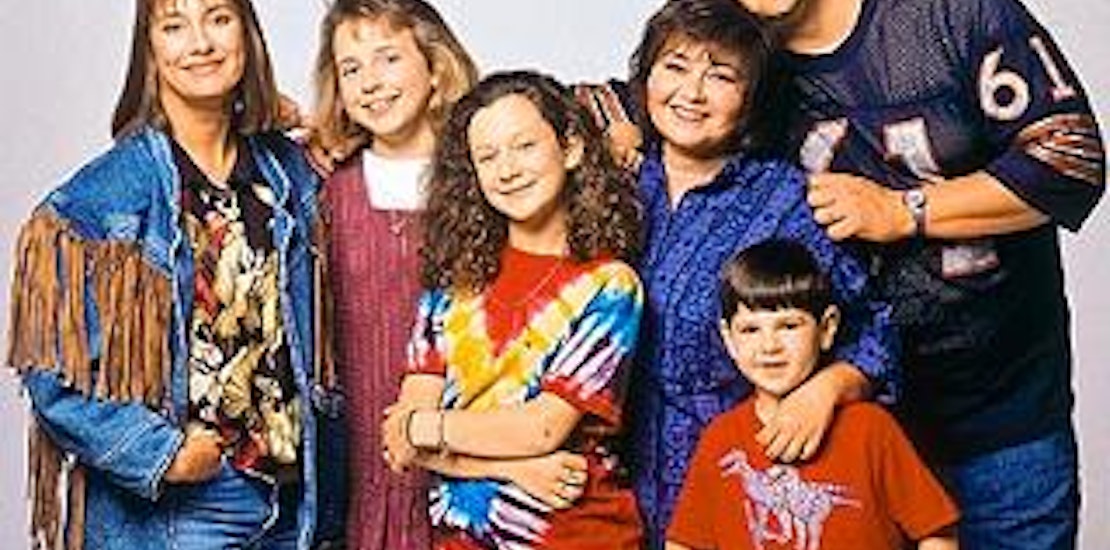 One of America's most beloved dysfunctional families is coming back home to ABC with a reboot of Roseanne. Fans of the show will be curious to hear all of the antics the Conner family has been up to since the season 9 finale 20 years ago in 1997. The reboot of the 90's sitcom classic will air sometime mid-year in 2018 with an 8 episode run.
The NY Daily News reports about the Roseanne reboot and some of the details that are sure to make fans eager to see the Conner clan again. For one thing, most of the cast will be returning. Original cast members Roseanne Barr (Roseanne), John Goodman (Dan), Sara Gilbert (Darlene), Laurie Metcalf (Jackie), Michael Fishman (D.J.) and Lecy Goranson (Becky), will all return for the new eight episodes. Even Sarah Chalke (who played "the second Becky") will return, but will be playing a different character.
Though we can all speculate as to what our favorite characters might be up to more than 20 years after we last saw them, we did get a glimpse from Roseanne Barr herself back in 2009 when she said what she thinks would have happened to the Conners. She said she and Jackie would open the first marijuana dispensary in Lanford, Illinois, Becky would work at Walmart, Mark died in battle in Iraq, D.J. is a published writer and Darlene dates a woman and has a baby after David leaves her for a younger woman. Of course, there's no telling if these predictions will actually make it to the reboot.
Whatever the Conners are up to today, ABC is willing to bet we'll still be interested. The original show received great ratings during its 9 season run and remains popular in syndication. ABC Entertainment president Channing Dungey explains in a statement, "The Conners' joys and struggles are as relevant — and hilarious — today as they were then, and there's really no one better to comment on our modern America than Roseanne."
What do you think of the Roseanne reboot?
Were you a fan of the original show from the 90's?