#Beauty | Maybelline Sensational Mascara Review + Giveaway! #SheSpeaksTV

by
SheSpeaksTeam
is this the date @ED : BlogVO [categoryId=70163, blogId=144788, blogTitle=#Beauty | Maybelline Sensational Mascara Review + Giveaway! #SheSpeaksTV, publishingDate=July 13, 2016 12:00 AM, maxResponses=null, noOfComments=null, fileId=27657, blogClosingDate=null, blogCommentClosed=null, blogCategoryId=70163, queryId=0, blogCategoryIdIndex=0, sharedCategoriesList=null, blogStatusId=34, commentsClosedFlag=false, categoryIdForLog=0, blogModuleCategoryId=0, blogFileVo=null, latestCommentsList=null, verticalCatSeoURL=null, currentDate=06/05/2023, blogLink=null, authorName=SheSpeaksTeam, authorLognId=SheSpeaksTeam, authorAcctId=67580, vosTypeid=3, searchTestId=0, searchStatusId=0, searchAuthorType=0, authorBlogNumber=0, surveyData1=null, surveyData1Desc=null, surveyData2=null, surveyData2Desc=null, pullQuoteMemberId=null, filePath=null, fileName=null, vosType=0, subhead=null, offerSubhead=null, description=null, creationTime=null, authorFname=SheSpeaks, verticalCategoryId=null, sectionId=0, imageFileVO=FilesVO [fileId=27657, filePath=null, fileName=null, fileLength=0, fileWidth=0, createdBy=0, createByUser=null, creationTime=null, lastModifiedBy=0, lastModifiedByUser=null, lastModifiedTime=null, mimeType=null, fileRef=null, fileSize=0, extension=null, title=null, body=null, completeFilePath=/pages/img/redesign/blogs/ddb435db-f3b3-4056-9860-7745cfb20155_07112016163224.jpg, height=350, width=350, maxHeight=480, maxWidth=360, displayWidth=350, displayHeight=350, fileStatusId=0, searchKeyword=null, searchFlag=false, queryId=0, isExists=true], seoURL=-Beauty-Maybelline-Sensational-Mascara-Review-Giveaway, seoTitle=null, pullQuotesList=null, pullQuote=null, pullQuoteId=0, searchFlag=false, authorByLine=null, authorDesc=null, authorLink=null, authorFileVO=FilesVO [fileId=42371, filePath=null, fileName=null, fileLength=0, fileWidth=0, createdBy=0, createByUser=null, creationTime=null, lastModifiedBy=0, lastModifiedByUser=null, lastModifiedTime=null, mimeType=null, fileRef=null, fileSize=0, extension=null, title=null, body=null, completeFilePath=/pages/img/membersnaps/SheSpeaks_Logo_Symbol_Only_10182021080530.jpg, height=1777, width=1777, maxHeight=50, maxWidth=50, displayWidth=50, displayHeight=50, fileStatusId=0, searchKeyword=null, searchFlag=false, queryId=0, isExists=true], authorFileId=42371, authorType=0, storyImgFileVO=null, storyImgFileId=0, videoHtml=, authorImageFileId=0, authorImageFileVO=null, previousCategoryId=null, previousBlogStatusId=0, fromBlogDetails=0, blogCategoryName=Beauty & Fashion, blogCategoryUrl=null, blogCategoryDesc=null, defaultImage=false, tags=null, optionIds=null, tagOptionId=null, tagId=null, tag=null, tagID=0, tagDetails=null, tagIds=null, testId=0, extBlogURL=null, extBlogStatus=0, bloggerSince=null, extBlogLimit=0, authorTestsList=[], blogURL=, blogName=, bloggerProfileId=0, sliderBlog=false, eventonHome=false, vosonHome=false, partyAndGiveawayDate=07/27/2016, imageCredit=null, pullQuoteMemId=null, offerSubHead=null, subHead=null, displayOrder=0,includeInGoogleSearch=false]
Jul 13, 2016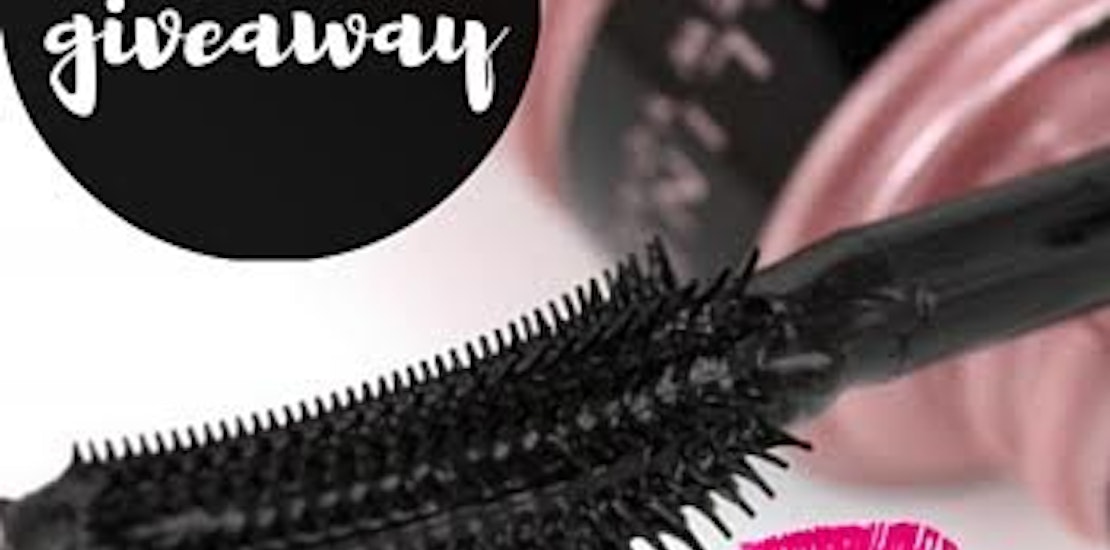 Time for another #SheSpeaksTV product review! Each week, our team is bringing you product reviews of the newest things pulsing around the city. From beauty tips to buzzing trends, you don't want to miss anything. Be sure to tune in each week for new reviews and exciting giveaway opportunities!
Check out this week's review of Maybelline Sensational Mascara, the answer to our beauty problems!
Not all of us are born with the luscious, lengthy lashes we may dream of. Designed with a unique curved plastic brush, available at almost any drug store, and very affordable, Maybelline Sensational Mascara is something all beauty lovers are going to want to try. Check out our thoughts & and let us know what you think of our new favorite makeup essential!
Enter for a chance to win a 9-month supply of Maybelline Sensational Mascara!
How to Enter
STEP 1: Watch the video here
STEP 2: Comment on the video and let us know what your favorite eye makeup product is!
(Only comments on the YouTube video will count as entries, not comments on this post)
OR
Share the video with friends!
Click here to tweet: "I watched the newest #SheSpeaksTV review & entered for a chance to win @Maybelline Sensational Mascara! #LashReview bit.ly/29N7Itd"
About SheSpeaksTV: Our videos are created by women, for women. At SheSpeaksTV, we're handing you the microphone to talk about issues that are important to you and to provide you with lifestyle tips on everything from beauty to parenting. Stay for awhile & join the conversation!
One lucky YouTube commenter (or Tweeter) will be randomly selected to win a 9-month supply of Maybelline Sensational Mascara (3 total tubes sent at once: 1 for every 3 months). Giveaway is open to U.S. residents 18 years or older. Enter through 7/27. Winner will be chosen randomly by 7/29 and notified through email. ​