Coconut Milk & Shrimp
submitted by 87rbbjef {3 Recipes}
Prep Time:
5 Mins
Cook Time:

Total Prep + Cook Time:
5 Mins
Level:
Easy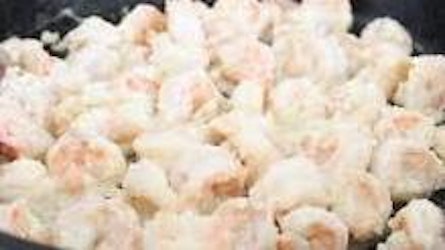 Makes: 1 serving
Description: Shrimp salad (from shoprite) and coconut milk making crevette coco.
Ingredients:
1-2 cups So Delicious Coconut milk (green container)
1-2 cups shrimp salad found at Shoprite
2 tbsp butter (stick)
1 onion (grated/thinly sliced) if desired
1 clove garlic (optional)
dash ginger (optional)

Instructions: Begin by frying onion and oil in a pan on stove-top. Add other dry ingredients if using and then butter. Add shrimp and coconut milk. Stir well and constantly while as much of the liquid evaporates as this is a dish that looks thick. It may not come out that way because there is no flour or cornstarch, but this is a good to use to put atop rice or eat with everything bagels. Use white rice or jasmine rice and it should be good. Remember the shrimp was frozen so it just has to be cooked well.
via self/improvised fromhttp://m.youtube.com/watch?v=uLItLzzzAl4&desktop_uri=%2Fwatch%3Fv%3DuLItLzzzAl4
Other recipes in side dishes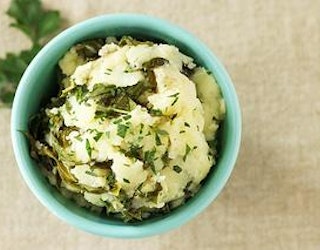 By
Cake_Girl
Jan 08, 2013
Easy creamy low-fat & vegan garlic mashed potatoes
Read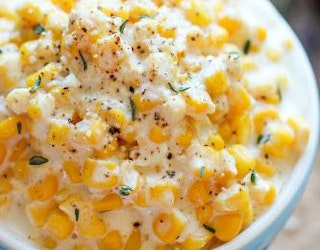 By
catnip1222
Nov 13, 2018
I make this at Thanksgiving and it is absolutely delicious! I use more black pepper than called for because we all love it.
Read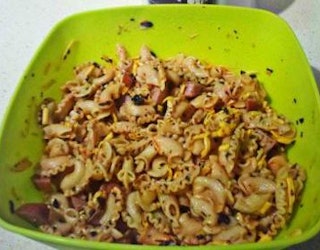 By
Sassyallaround
Jul 23, 2012
Inexpensive, quick, and yummy dish.
Read