Apple Pike
submitted by shariseb {1 Recipe}
Prep Time:
20 Mins
Cook Time:
45 Mins
Total Prep + Cook Time:
1 Hr 5 Mins
Level:
Easy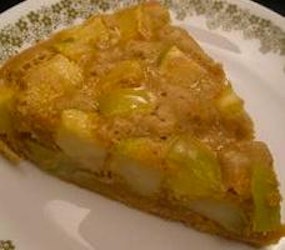 Makes: 6 servings
Description: A cross between a pie and a cake. I love making this and I often mix it up with the flours (wheat and white), and sugars (brown and white). Also I mix up my apples (green and reds) and I never make the same pike twice.
Ingredients:
1 cup all-purpose flour
3/4 cup white sugar
3 eggs, beaten
5 apples, cored and chopped

Instructions: Directions

Preheat the oven to 400 degrees F (200 degrees C).
Mix together the flour and sugar in a medium bowl. Stir in the eggs until well blended, then fold in the apples. Pour into a greased 9 inch pie plate.
Bake for 45 minutes in the preheated oven, or until a toothpick inserted into the center comes out clean. The recipe from allrecipes.com says 15 minutes, but I always just bake it until the toothpick or knife comes out clean, about 45 minutes. Depending on your oven, the top should be golden brown and the apples will be tender.
via allrecipes.com
Other recipes in desserts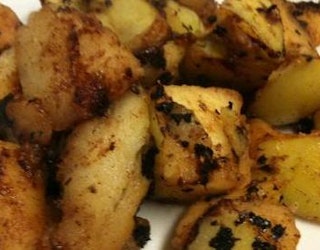 By
csherman
Oct 05, 2011
This is a cooked apple recipe that is super simple & delicious. Great dessert, snack, or even a side dish!
Read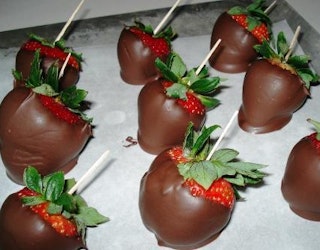 By
AnAmericanHousewife
Feb 09, 2012
A romantic evening with a bottle of wine and a plate of chocolate covered strawberries. Quick, affordable and easy; they only look difficult.
Read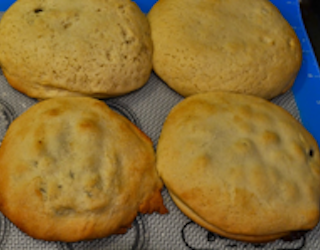 By
vanessamarie
Sep 09, 2014
Raisin-Filled Cookie Recipe
Read