Women Athletes Getting All The Wrong Attention

By
drodriguez
Nov 13, 2009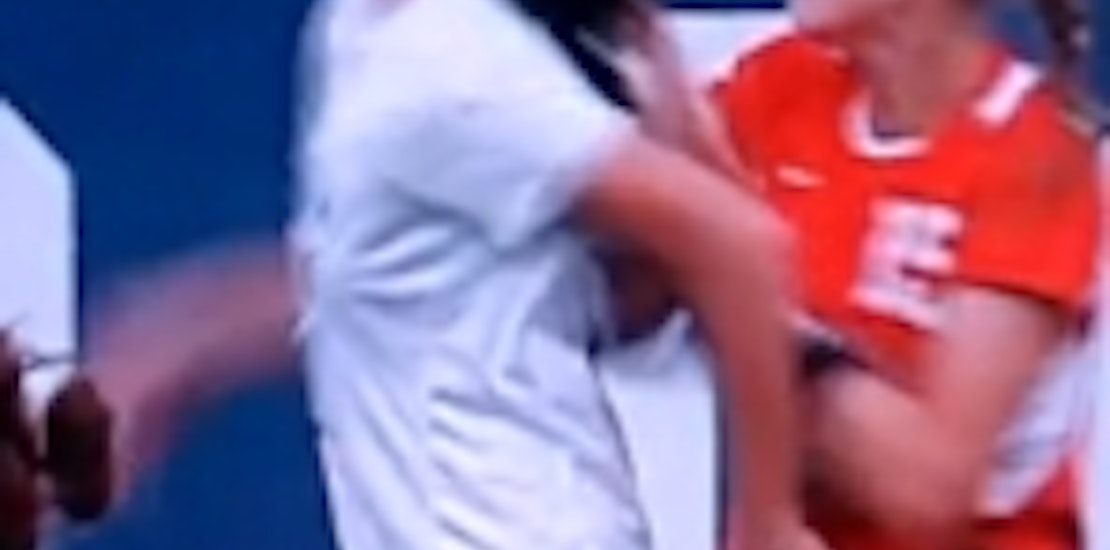 It's not every day that women's college soccer makes the news, but when it does it usually involves reports of a teammate losing her temper and behaving agressively during the game. Recent accounts of University of New Mexico's defensive player Elizabeth Lambert's violent play on the field have been widespread on all the media outlets. The way in which the media is handling her actions has also ignited a national debate about how female athletes are treated and the double standards that exist.

A recent article from the New York Times puts a spotlight on this type of treatment women often receive. Elizabeth Lambert can be seen on numerous viral You Tube clips shoving, pulling hair, elbowing, and kicking opponents. She has offered apologies for her actions and has since been suspended from the game for her violent outbursts. But many are still left wondering what the big fuss is about.

It is not unusual to see physical roughness among opponents in college soccer. Former coach of the United States men's national team, Bruce Arena, reports in the New York Times aticle about the double standard placed on female athletes. Arena says, "Let's be fair, there have been worse incidents in the game than that. I think we are somewhat sexist in our opinion of sport. I think maybe people are alarmed to see a woman do that, but men do a hell of a lot worse things. Was it good behavior? No, but because it's coming from a woman, they made it a headline."

Many argue that women are held to a different standard in sports because they are supposed to be the nurturers and caregivers. Anytime the media gets a glimpse of aggression in female sports it is seen as entirely wrong and taken to the next level.

The reports of Lambert's actions that appear to place a double standard on women's sports are just one of the ways the spotlight is wrongly cast their way. Lambert's actions have also been spoken of sexually on a number blogs and on television programs. David Letterman's The Late Show recently showed a clip of Lambert's actions while voice over was heard portraying the incident in a sexy way. Professor at the University of Massachusetts, Pat Griffin, explains why the media often sexualizes women in this way, "It isn't about women's soccer and how great its players are. It's about titillation, about sexualizing women in a catfight, that weird porno-lesbian subtext: let's watch two women go at it."

What do you think of the way Elizabeth Lambert's violence on the field was portrayed in the media?

Do you think there is a double standard for women in the world of sports?