Want To See the Solar Eclipse In Style? How About A Seat Aboard Alaska Airlines?

By
SheSpeaksTeam
Jul 07, 2017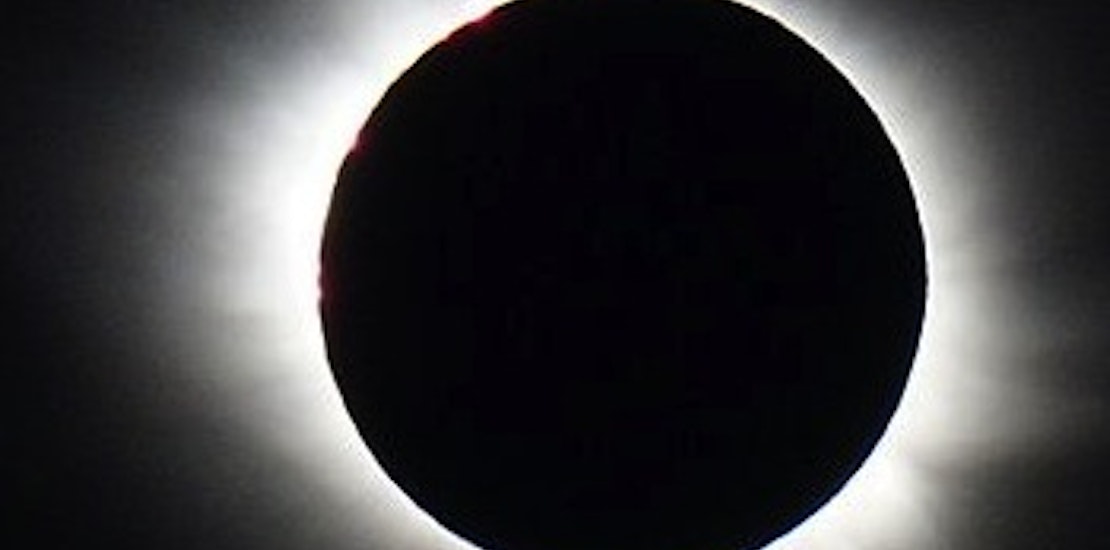 For those planning to get a primo view of this summer's incredibly rare full solar eclipse on August 21st, your best bet might be a cushy seat in the sky. Alaska Airlines recently announced plans to give away seats to one lucky winner plus a guest for a solar eclipse viewing party in the sky.
Time reports about the Alaska Airlines solar eclipse ride give-away and what passengers can expect this summer. Unfortunately, the airline only has two tickets to spare since all of the rest of their seats will be taken by specially invited astronomers and serious solar eclipse enthusiasts. The chartered flight is expected to give passengers a bird's-eye view of the sun and moon aligning just over the Pacific ocean.
The Alaska Airlines contest is set to begin July 21st via their social media channels and there will be only one lucky winner who can bring a guest aboard the solar eclipse flight. It is set to take off at 7:30 a.m. and travel west from Portland, Oregon. Sangita Woerner, Alaska Airline's vice president of marketing, explains how this will truly be a unique experience for whoever happens to win the seats. Woerner says, "As an airline, we are in a unique position to provide a one-of-a-kind experience for astronomy enthusiasts. Flying high above the Pacific Ocean will not only provide one of the first views, but also one of the best."
Are you excited about the total eclipse this summer?
Will you have a good view of this summer's total solar eclipse on August 21st?