Vote Now to Help SheSpeaks Ring the New York Stock Exchange Bell & A Chance to Join Us!

By
SheSpeaksTeam
May 02, 2012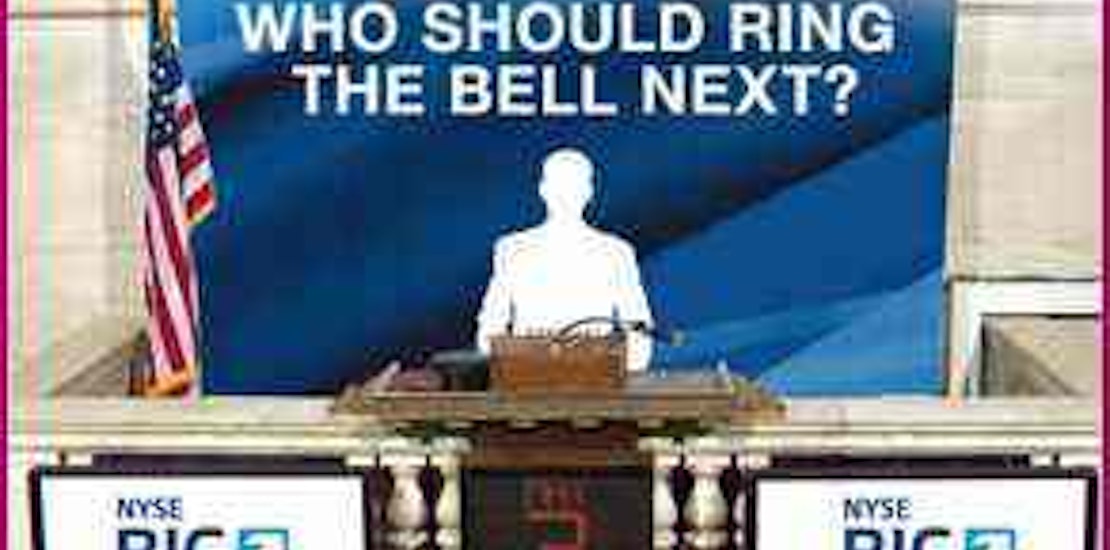 Ding, Ding, Ding! We are so thrilled to let you know that SheSpeaks is a finalist for the New York Stock Exchange (NYSE) Next Big Startup Competition! If SheSpeaks wins, we will ring the opening bell at the NYSE!
Did you know that the official start to the opening of each stock trading day is that ever familiar ringing bell? Now, SheSpeaks and our fantastic community members (you!) are poised to be a part of that auspicious history.
Some of the best companies in the world are listed on the NYSE. Companies that include Proctor & Gamble (the makers of Tide, Olay, Bounty etc.) Ann Taylor, General Mills and other great companies.
How Can You Participate? Join the Contest!
Do you want to help SheSpeaks be a part of history? SheSpeaks is a finalist and it now comes down to a public vote on Facebook.
Here is Why We Think SheSpeaks Should Win:
SheSpeaks is the voice of female consumers. What better way for the NYSE to underscore the importance of women's collective buying power than by choosing SheSpeaks to ring the opening bell!
To vote for SheSpeaks, simply click here: Facebook Vote
a) "Like" NYSE
b) Vote for SheSpeaks (we are a Startup America Finalist). Deadline for voting is May 13th!
Once you've voted, tell us why you think SheSpeaks should ring the opening bell and you will get a chance to win $250 toward your travel expenses* to come and join us at the NYSE!

We're looking forward to hearing what you have to say!
* If you are unable to attend the NYSE event we will provide you with an American Express Gift Card with a value of $250.