Tortellini Bake
submitted by Lilysr {1 Recipe}
Prep Time:
25 Mins
Cook Time:
30 Mins
Total Prep + Cook Time:
55 Mins
Level:
Easy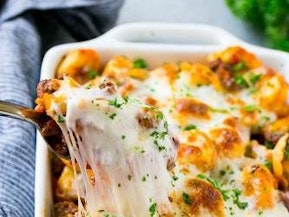 Photo Source: https://www.dinneratthezoo.com/baked-tortellini/
Makes: 8 Servings
Description: Tortellini pasta with artichoke, ground beef, pink sauce and topped with cheese.
Ingredients:
15 oz. marinara sauce
2 cups shredded mozzarella cheese
8 oz. block cream cheese
1 lb ground beef
1 can artichoke
18 oz. triple cheese tortellini

Instructions: 1. Preheat oven to 375°
2.Cook ground beef in a 1-2 inch pan until brown. Set aside.
3. Pour marinara sauce into a 11 inch baking dish.
4. Cut cream cheese into small cubes and put into the baking dish.
5. Put the baking dish into the oven for 10 minutes.
6. Cook tortellini as directed.
7. Mix the cooked tortellini, ground beef, artichoke and 1 cup of mozzarella into the baking dish.
8. Sprinkle the remaining cup of mozzarella into the baking dish and put it into the oven for 30 minutes.
9. Serve and enjoy.
Other recipes in main dishes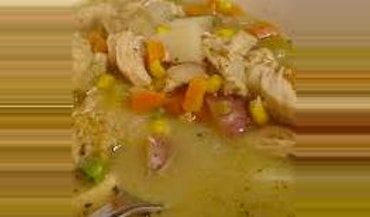 By
Emy_Cooks
Jul 02, 2014
Delicious chicken with some potatoes and carrots. Super yummy!
Read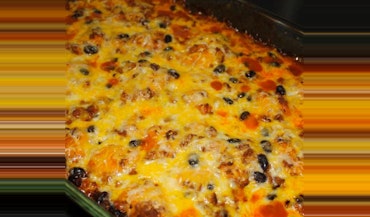 By
thecatlady20
Jul 07, 2014
Great for those who love mexican food, but are tired of having tacos every night. Simple ingredients, and cheap to make.
Read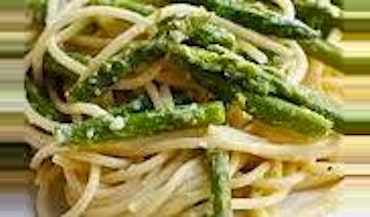 By
rkosully
Jul 02, 2014
A vegetarian version of this family dinner favorite!
Read