Tights: Not Your Mother's Pantyhose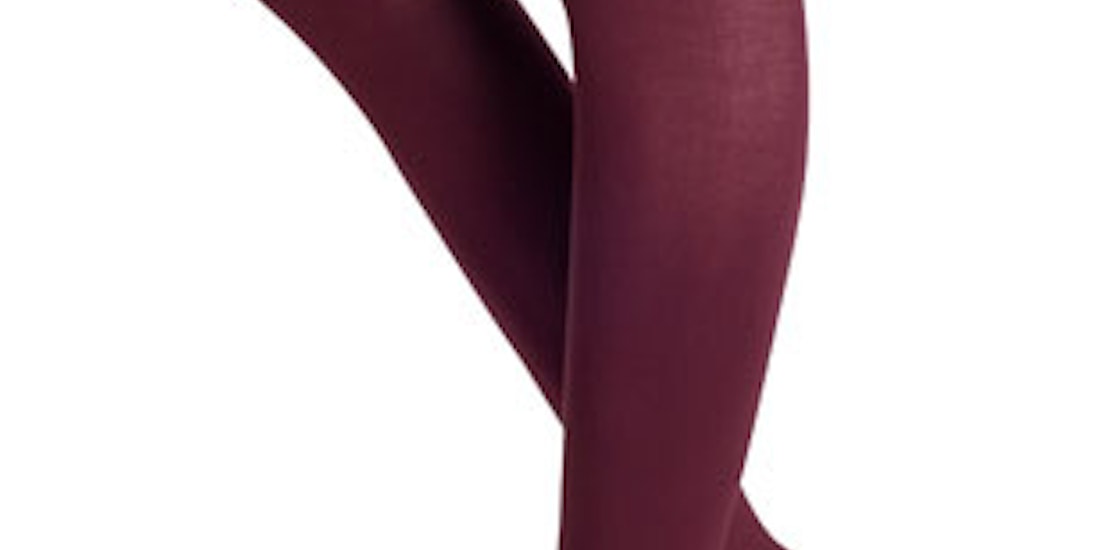 In the past few years, tights (read: not stockings) have carved out a significant space for themselves in the fashion world: it's now very cool to wear tights with your cold-weather clothes.
In addition to the standby super-opaque black/brown/gray versions, here are three more-adventurous trends to try, and how to wear them.
Sweater-Knit Tights
These cozy, thick tights are knit from fabric, not spun from silk or nylon like mom's sheers. Because they're almost pants in and of themselves, we'd recommend pairing them with a mini skirt or a dress that hits above the knee; with a hem any longer, your look can get too heavy.
Bright Tights
It's best to keep it simple when dressing around really bright tights: A black dress and black booties look great against a pop of cobalt blue or shocking pink, but add too many colors from the mix, and you'll detract from the tights' statement, making the outfit look confused. We'd recommend staying with black, white, charcoal or denim on this one. Here are some of our favorite black dresses --the perfect backdrop to a vibrant pair of tights.
As a side note, don't be afraid to wear your bright tights with peep-toe shoes. The contrast is cute, and you won't have to keep up your pedicure all winter.
Open-Weave Tights
These are sort of like fishnets, but have more offbeat patterns, like this vertical design from SPANX. Unlike the brights described above, we'd keep these neutral ? black is usually a good bet. Pair them with solid skirts or dresses, or very subtle patterns, like a black-and-navy houndstooth.
Visit SheFinds.com for our full guide to tights. Also check out our guides to skirts and dresses for some leggy inspiration.
Will you be wearing tights this season? What are you favorite looks?