The World Is Your Oyster! Let's Make Stew.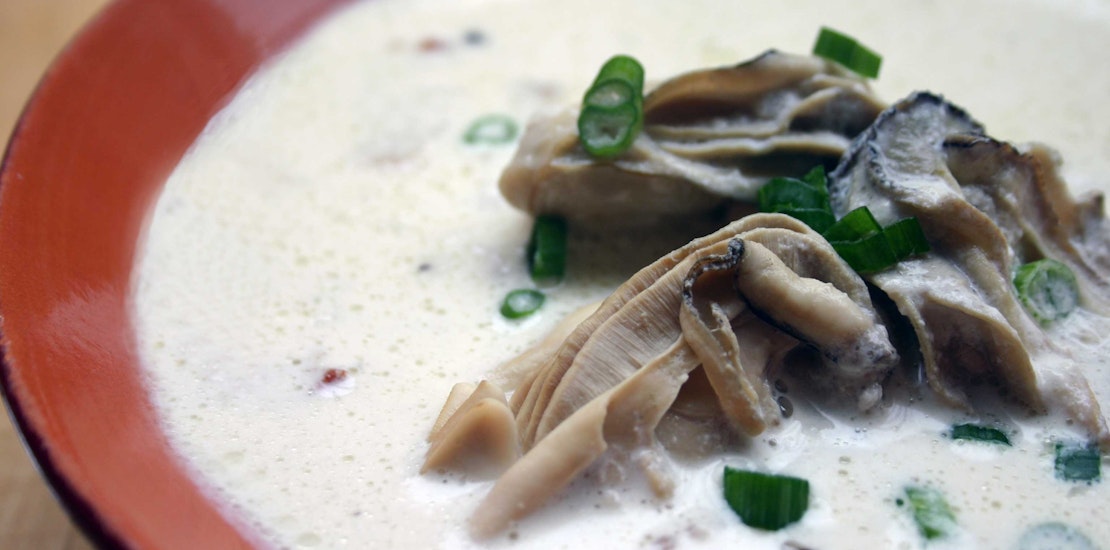 As this winter drags on, I don't know about you but I could use a little comfort. I take mine in the form of a soul-warming soup. There's nothing like a full belly to fortify me against another grey day. One of my favorite's is Oyster Stew. It's quick, easy, and guaranteed to ward off a chill.
Oyster Stew
Serves 4 to 6
Ingredients:
2 pints small to medium shucked oysters
8 strips of bacon
4 tbsp butter
2 cloves garlic, chopped
1 medium onion, diced
1 pint heavy cream
4 c milk
2 tsp salt
1 tsp pepper
1/2 tsp dried basil
pinch of thyme
sliced green onions (optional)
Directions:
Heat a pot of salted water. Blanch oysters for 2 ? 3 minutes. Drain and cut into bite-sized pieces.
Using kitchen shears, snip bacon into small pieces. Cook bacon slowly in a large pot over medium low heat. When the bacon starts to crisp, add butter and melt. Increase heat to medium and add diced onion. Sauté until soft and translucent. Add garlic and cook 1 minute longer. Add oysters, heavy cream, milk, salt, pepper, basil and thyme. Stir until warm (do not boil). Garnish with green onions.
What is your favorite cold weather soup or stew?