The Women Are On Their Way

By
drodriguez
Sep 01, 2008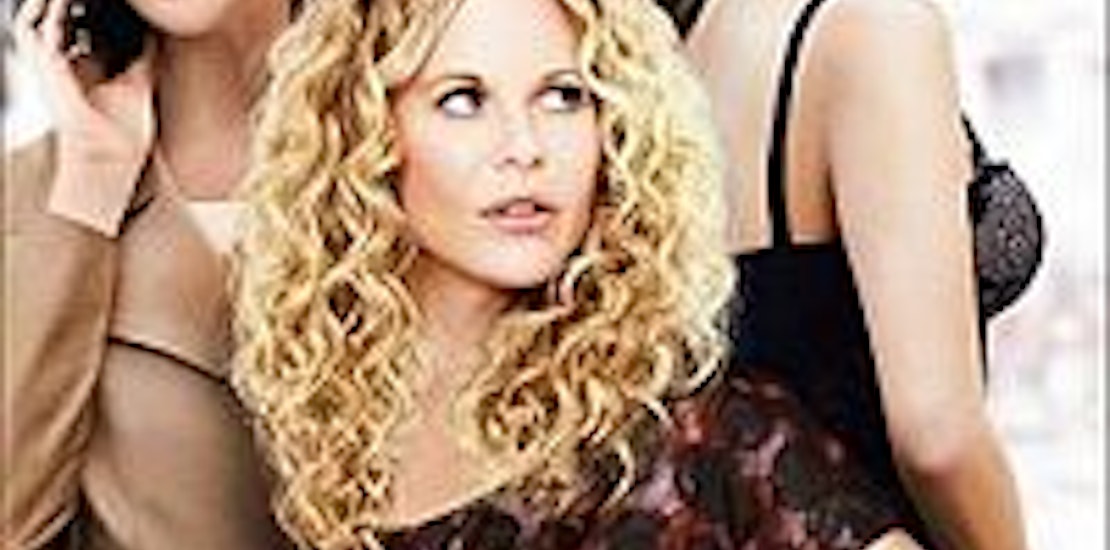 If you have been looking for a good movie to see with all your girlfriends, you may be in luck. Diane English, creator of the hit show "Murphy Brown", will be bringing us The Women this September 12th. The Women may sound familiar to you since it is a remake of the George Cukor 1939 film of the same name.
English's remake will certainly have star power, with names like Meg Ryan, Annette Benning, Murphy Brown, Carrie Fisher, Jada Pinkett Smith, Bette Midler, Debra Messing, and Eva Mendes all topping the list.
George Cukor's original film also had many big female stars of that time, including Joan Crawford, Norma Shearer, and Paulette Goddard. Cukor's original cast was made up of more than 130 speaking roles for women. Though men and relationships were discussed often, there was not a single man seen in the movie. Cukor went as far as only including female figures in portraits seen in the background of the shots as well as only having female animals on set who played the parts of the women's' pets.
Diane English's film will have much of this same attention to detail with no man in sight throughout the movie. While shooting a scene in the Boston Public Library English had all portraits and sculptures of men replaced with the female form.
Though English is sticking to a lot of Cukor's original hit, she has updated the story and the characters' lifestyles to give it a more modern feel. In the original movie, the characters were portrayed as high society Manhattanite housewives. In the newer version, the main character played by Meg Ryan has a successful career in the fashion industry along with many of her friends who also hold down careers and family. The only bachelorette in this updated version is portrayed as a modern day lesbian.
English describes her take on the original film during an interview with renowned film critic Emanuel Levy from his website (www.EmanuelLevy.com), "The original play and film were written as a poison pen letter to shallow society women who could stab each other in the back over a man. It was catty and incredibly fast paced and had a real rapier wit. I had to figure out a way to shift the focus. I wanted to celebrate women, but still try to preserve the hallmarks of the original, which included biting wit."
What do you think of Diane English's latest project The Women?
Does it sound like a movie you would want to see with all your friends?