Target Wants Kids With Disabilities To Take Part on All the Halloween Fun

By
SheSpeaksTeam
Oct 08, 2019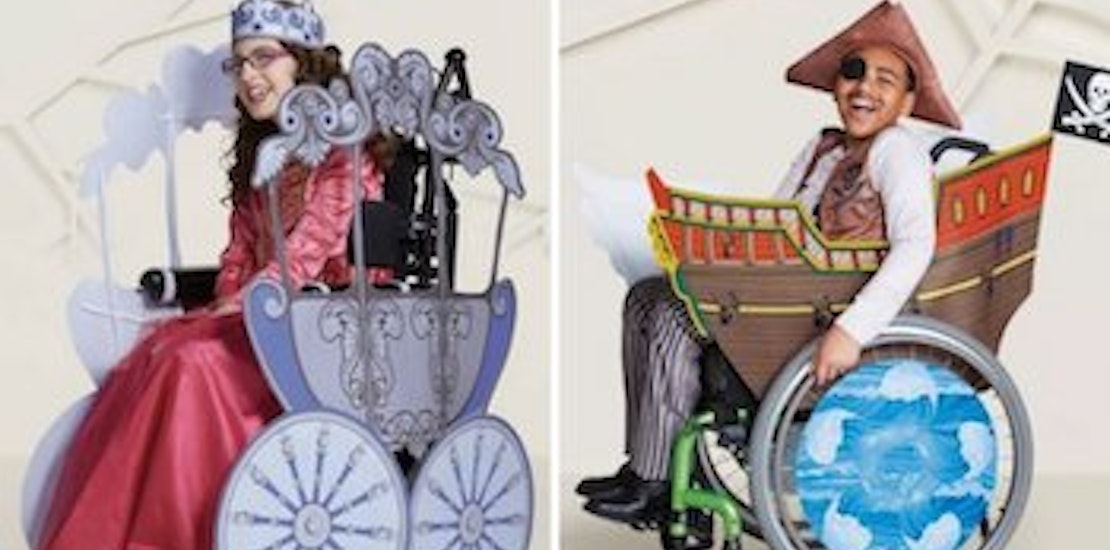 Target
We all know that buying Halloween costumes that are premade and ready-to-go is a much-needed cheat for those of us that are pressed for time or lack any sort of crafting ability. But parents of kids that rely on wheelchairs to get around have little choice but to get creative before trick-or-treating time. But now, Target has recognized their plight and is offering wheelchair-friendly Halloween costumes this year.
CNN reports about the new Halloween offerings at Target this year for kids with disabilties. So far, they have rolled out two popular options - a pirate costume with wheelchair cover that tranforms any wheelchair into an awesome ship set for the high seas. The other option is a princess set-up that transforms any wheelchair into a carriage fit for royalty.
Target also has kids with sensory issues in mind this year. Every parent of a child with sensory issues knows that Halloween brings its own set of obstacles in the form of itchy, rough costumes that kids may have a hard time tolerating the whole day through. Target is now offering a couple of new costumes with flat seams and no tag so that kids with sensory issues can be more comfortable. So far, they are only offering a shark and unicorn costume in these options.
A Target spokeswoman has explained that the company recognizes by just changing small details of existing designs, they can better cater to people with disabilities that often have a difficult time shopping.
What do you think of the new offerings from Target for Halloween this year?
Do you think more stores should consider changing designs in order to cater to children with disabilities?