Strawberry Tiramisu easy
submitted by misssfaith {1 Recipe}
Prep Time:
20 Mins
Cook Time:

Total Prep + Cook Time:
20 Mins
Level:
Easy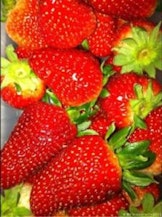 Makes: 4 4
Description: Strawberry Tiramisu easy Today you are getting one of my favorite dessert recipes. It's so tasty and really easy to prepare: (Ignore calories otherwise you will not be able to eat it )
Ingredients:
300 g Fresh strawberries
200 g Mascarpone
200 g Cream
100 ml Espresso
15 pcs Ladyfingers (also called sponge finger)
2-3 teaspoons Vanilla sugar

Instructions: The amount differs on how many persons you will make happy or if you like it more fruity, more creamy, it?s up to your taste.
My recipe is for around 4 persons.

Just mix mascarpone, cream and vanilla sugar homogeneous.
Strawberries should be washed and cut into slices.
Espresso - not too hot anymore.
Then you just layer all in a bowl or directly in small dessert bowls.
First the ladyfingers, they will be soaked with Espresso.
Second layer is the cream and then you put the strawberry slices on.
You can have as many layers as you want, the last on top should be the cream.
Cool it down in the fridge for at least 2 hours, the ladyfingers should be soaked completely before it's served.
Right before serving I put either the chocolate powder or the flakes on top and if you wish you can decorate with a complete strawberry.
via misssfaith
Other recipes in desserts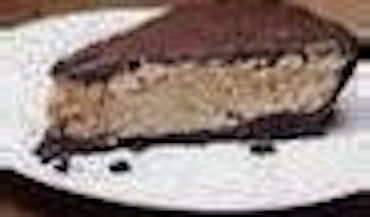 By
Ally89
Jul 07, 2014
Creamy peanut butter and chocolate goodness!
Read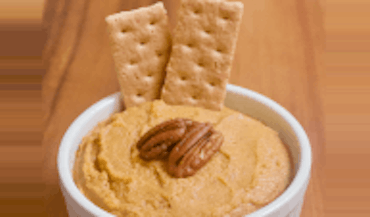 By
Greenbeardreamer
Oct 07, 2020
Perfectly spiced Carrot Cake dessert hummus that tastes like a fresh from the oven baked good! Creamy, smooth, and just sweet enough to satisfy all your …
Read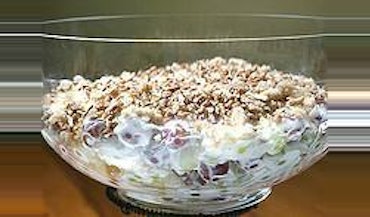 By
jygriebel
Feb 13, 2012
A very good dessert!
Read