Snowball Cookies
submitted by Peachesncream887 {1 Recipe}
Prep Time:
15 Mins
Cook Time:
35 Mins
Total Prep + Cook Time:
50 Mins
Level:
Medium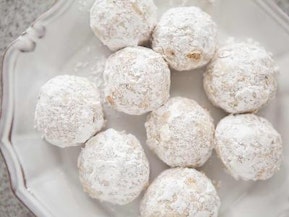 Photo Source: https://www.simplyrecipes.com/recipes/walnut_snowball_cookies/
Makes: 20 cookies
Description: Delightful cookies in the shape of snowballs. Cookies can be made with coconut, almonds, or just sugar.
Ingredients:
1 Cup Flour
1 1/2 Cup Walnuts OR Coconut (if desired)
3 TBSP Sugar
1 TSP Vanilla
1 Pinch Salt
1/4 Pound Softened Butter

Instructions: 1.) Preheat Oven to 300 Degrees.

2.) Mix all of your dry ingredients (Flour, Walnuts OR Coconut, Sugar, and Salt) with hands. Then add in Vanilla followed by Butter. Mix with hands again. You can make a big ball as you are mixing.

3.) Separate into small balls. Bake for 35 Minutes. Roll each ball in powered sugar as soon as you take them out of the oven. Then roll them again after they have cooled.
Other recipes in desserts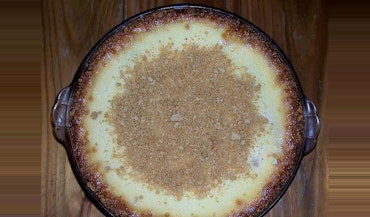 By
ladylily
Dec 28, 2011
This is a make-ahead, multi-layered pie that is better on the second day than the first. The bottom layer is a sweet, cooked pineapple filling that is sp…
Read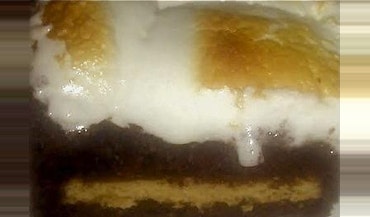 By
mmaustin2008
Aug 06, 2014
Chocolate S'mores Cake is so delicious and moist. S'mores without the bonfire!
Read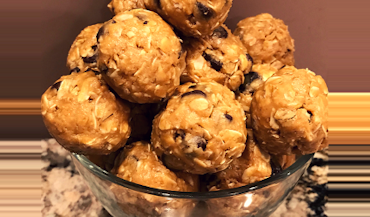 By
talesofatiredmom
Apr 20, 2018
These peanut butter snack bites are so easy and so delicious. I also love them as a healthy dessert option. Perfect grab and go snack for breakfast, snac…
Read