Six Unique Foodie Wedding Gifts

By
savvyjulie
Jun 09, 2011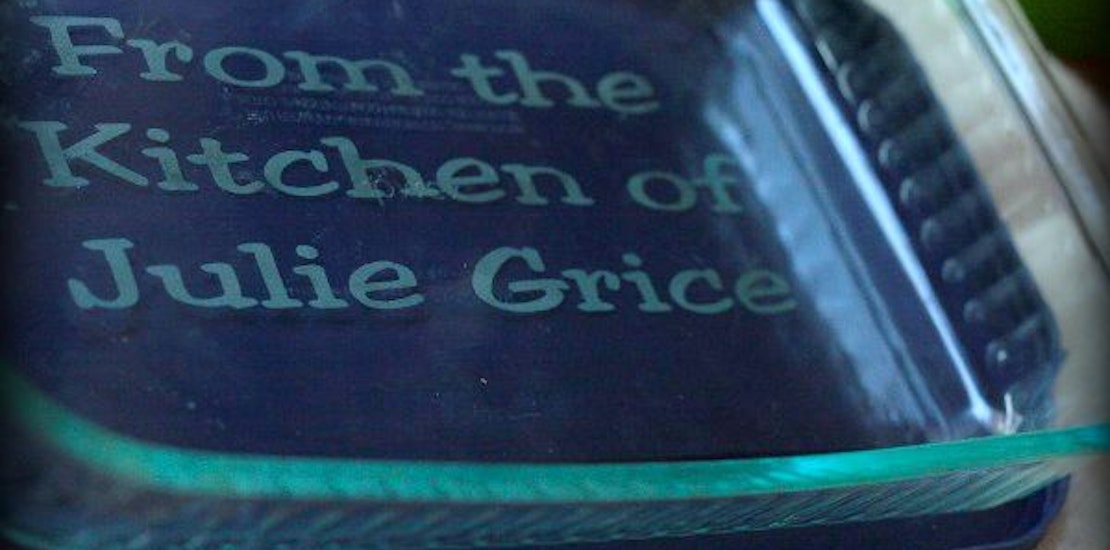 With May and June comes the start of wedding season. While toasters and salad spinners make perfectly fine gifts for couples just starting to build up their kitchen, what about the food-loving couples who already have all their pots and pans? Or what if you simply feel like branching out and giving a unique gift that the bride and groom will love?
Six Unique Wedding Gifts for Foodies and Cooks.
Cookbooks. Classics likeJoy of Cooking or Julia Child's Mastering the Art of French Cooking are always winners. Or, if you know their specific interests, you can choose books from that niche. For bakers, try Flour,The Original King Arthur Flour Cookbook, or Bon Appetit Desserts. For grill enthusiasts, check out Taming the Flame. Or try a regional cookbook for the area they live in, such as Hudson Valley Mediterranean for upstate New Yorkers.
Personalized bakeware. Using the couple's married name or wedding date, personalize a cake stand or customize a wooden trivet. You can also etch a glass casserole or engrave a metal baking pan.
An herb kit. There is no better finishing touch for a dish than freshly picked herbs. Visit the hardware or garden store to pick up a herb-growing kit. The bride and groom will be able to top their dinners with herbs straight from their kitchen windowsill.
Immersion blender. It is portable and easy to use and clean-up. For more pros of immersion blenders, check out "Top 5 Reasons to Buy (or Gift) and Immersion Blender."
Gourmet ingredients. You can't go wrong with food, and couples who love to cook will love digging into some special, unusual or new-to-them ingredients. Wrap up a basket of flaky sea salt, high quality Italian extra virgin olive oil, and local tomato sauce. Or give them a box of spices like unique curry powders, saffron threads and smoked paprika.
Custom linens. Don't be afraid to go beyond the traditional monogram. What about dish towels embroidered with scenes from their home state, like these? Or some unique, simple numbered napkins, like these? Or a table runner made to match their dining room or personality, like this?
What's the most creative foodie gift you've ever given or received?