Ricotta, Garlic, and Honey Bruschetta
submitted by suzieQTPIE {4 Recipes}
Prep Time:
15 Mins
Cook Time:
45 Mins
Total Prep + Cook Time:
1 Hr
Level:
Easy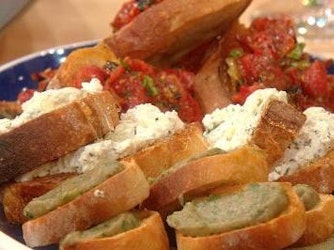 Makes: 12 servings
Description: When you desire a Yummy and healthy treat. How can you beat a Collection of Ricotta Cheese, Garlic and Honey Bruschetta. I like to make for family get togethers. Many people are surprised to learn they are so easy!
Ingredients:
1 bulb 1 bulb garlic
1 dash Salt and pepper
8 ounces fresh ricotta
1 tablespoon fresh thyme, chopped
1 loaf bread
2 tsp honey

Instructions: Preheat oven to 450°F.

Cut the top of the garlic bulb to expose the cloves. Brush with oil and season liberally with salt and pepper. Wrap tightly in foil and roast 40-45 minutes; let cool.

In a medium bowl, mix together ricotta, thyme and milk. Season with salt and pepper.

Once garlic bulb is cool, squeeze all of the garlic cloves out and mash them into the ricotta mixture with a fork.

Spread on toasted bread slices and garnish with a drizzle of EVOO and/or truffle honey.
via Rachel Ray
Other recipes in appetizers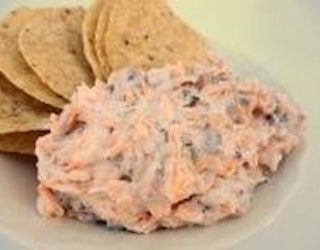 By
Abster
Oct 20, 2014
Quick and easy dip the whole family will love!
Read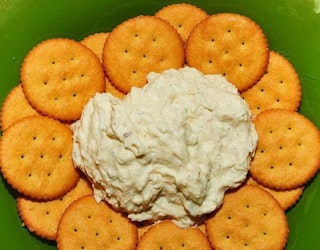 By
seashoreseller
Feb 03, 2012
Looking for a delicious cheap dip? This will impress your guests and so simple.Prep time is just minutes!!!
Read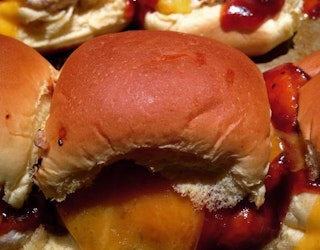 By
CupcakesAndCrossbones
Feb 10, 2015
Delicious mini turkey sliders that are healthy yet satisfying!
Read