Ready For Summer? Share your Summer Must-Haves To Win

By
SheSpeaksTeam
May 17, 2012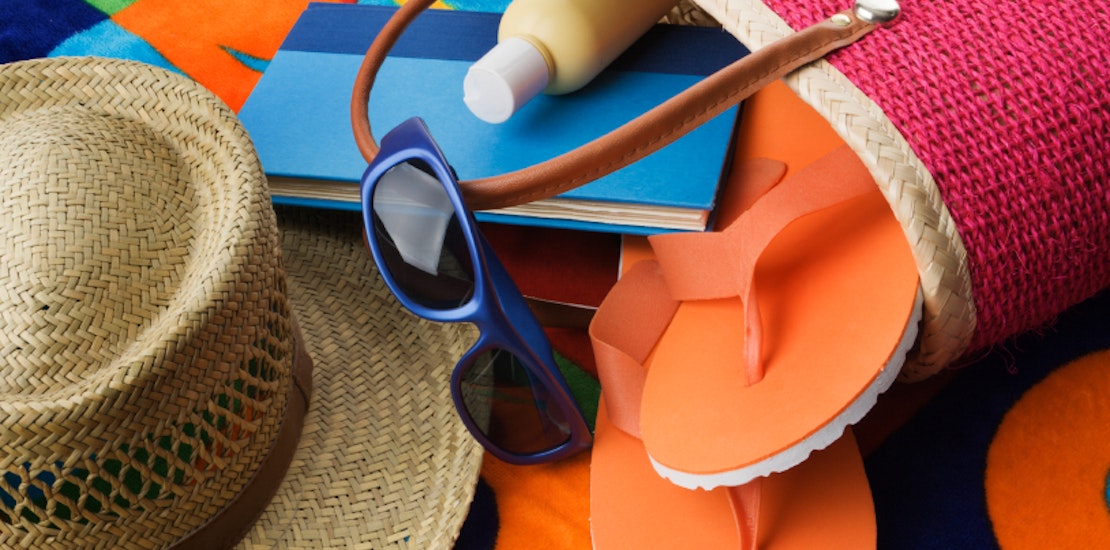 With less than 2 weeks to Memorial Day Weekend it's a great time to think about transitioning into summer. It's time for sunscreen, swimsuits, SPF and sunglasses, are you ready?
We have a few ideas on things to think about to get your summer underway. Embrace that summer feeling, bring out your summer clothes and accessories and start a beauty regime to match the weather. We also want to hear your suggestions. What are your summer must-haves? Share your recommendations for summer must-haves and you'll be entered for a chance to win this week's great prize giveaways.
Safer Summer Skin
Dial up your SPF with a good sunscreen product. This year you can rest assured that the new rules around SPF labels will make your choices more clear. Look out for "broad spectrum" on the label because this indicates that the cream protects against UVA and UVB rays. Until the FDA updated this rule in 2011 the UVA protection factor was unclear in labelling.
This is a good time to wake up your winter skin with an invigorating scrub. You will need to do this regularly over a few weeks to see your skin regain tone and a healthy looking glow. If you don't want to buy a scrub there are some great sugar and salt scrubs that you can make yourself.
For your face, think about changing out tinted moisturizer, foundation and blush to a darker color to match your skin tone. You may not have noticed that Spring has already added a darker hue to your skin.
Swim In Style

Buying a swimsuit is emotionally charged for many of us. We all have our good bits and some bad bits and a swimsuit leaves little hidden. Take the time now to pull out your suit from last season - try it on and see how it fits. If you decide to shop for a new swimsuit prepare yourself for the process, it takes lots of looking and lots of trying on. Try department stores that have lots of styles to choose from and can measure you if needed. If you prefer the privacy of your own home Aqua Beachwear may be a good option for you. Look for a swimsuit that makes you feel confident and that you really love. So much of how you look in a swimsuit is based on how it makes you feel when you wear it. Rock that swimsuit ladies!
Accessorize your swimsuit with a beautiful wrap, cover-up or dress. Choose light fabrics that dry quickly and coordinate with your swimsuit. If you know you will be spending many hours in the sun you may want to look for fabrics that have an SPF protection in the weave.
Sizzling Looks For The Sun
A great pair of sunglasses and a stylish hat can change your look from regular you, to rockstar you. There are so many styles to work with and of course the leading brands have already hit the stores with their newest looks for summer. Zappo's.com is a great option for trying and buying sunglasses and hats . They have a great range of brands and pricepoints and you can order a few styles and return the ones you don't want. Take a look at Sandiego Hat Company for well made hats that last the season of sun, salt, sand and gettign wet a few times!
HOW TO ENTER THIS WEEK'S GIVEAWAY:
Do you have favorite ways to shop and products to buy for summer. What are your hot product tips and summer must-haves. Create a summer product review in SheSpeaks reviews or create a Pinterest board of your 5 favorites and share the link in the comments below to be entered to win one of these great prizes:
PRIZES:
$150 Zappo's Gift Card A Body Scrub, Shower Wash & Moisturizer Set A pair of flip-flops
You do not need to tell us your email address in your comment. Additional posts for the contest will be counted as additional entries. Contest ends May 21, 2012 at 6pm ET. Open to U.S. residents over 18. Winners will be selected at random from correctly submitted entries.