Peaches & Cream Cupcakes
submitted by e_collins64 {1 Recipe}
Prep Time:
25 Mins
Cook Time:
25 Mins
Total Prep + Cook Time:
50 Mins
Level:
Easy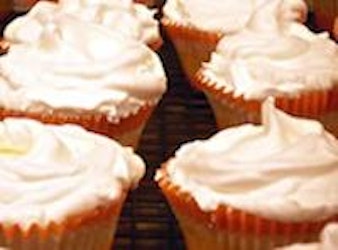 Makes: 12 1
Description: Very good and delicious cupcakes!
Ingredients:
1 1/3 cups Flour
1/2 tsp Baking powder
1/2 tsp Baking soda
1/4 tsp Salt
1 cup Sugar
4 tbsps Butter
1 large Egg
1 tsp Vanilla extract
3/4 cup Buttermilk
1/4 cup Peach puree
1 tsp Peach extract

Instructions: Mascarpone Frosting:
1 pound mascarpone cheese
1 1/4 cups heavy cream
1/2 cup confectioners' sugar

For the cupcakes: Preheat the oven to 350 degrees F. Place 12 liners in a cupcake pan.

In a medium bowl, whisk together the flour, baking powder, baking soda and salt. In a large bowl, beat the sugar and butter together using an electric mixer until it looks creamy. Beat in the egg, vanilla extract and peach extract until the mixture is smooth. Add half of the flour mixture to the butter mixture and stir until almost combined. Add the buttermilk and peach puree and stir again until almost combined. Add the rest of the flour mixture and stir until all the ingredients are mixed in.

Fill the cupcake liners with batter using a large ice cream scoop. Bake for 18 to 20 minutes. Cool for 10 minutes before removing from the pans. Place on a wire rack and cool.

For the frosting: Put the mascarpone, cream and confectioners' sugar in a stand mixer with the paddle attachment and beat on medium speed until thick, 4 to 5 minutes. Yield: about 2 cups.
Other recipes in desserts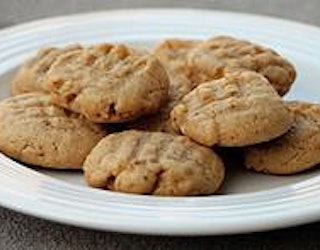 By
poetgirl78
May 15, 2012
A very simple, flourless cookie that my mom used to make for us kids all the time and for after school!
Read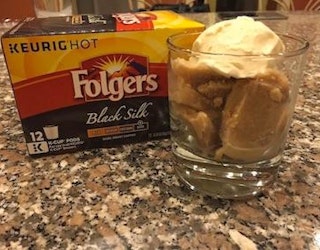 By
pinkpoodle
Jun 09, 2016
A cold coffee delight for dessert! We put a twist on classic iced coffee and made a cold coffee sundae treat ideal for sunny summer nights. The 2-step re…
Read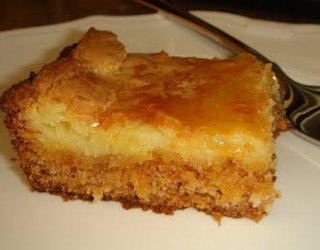 By
helenallredlpc
Apr 26, 2012
Our neighbor introduced us to this recipe growing up in Kentucky. It is very sweet, creamy, and delicious!
Read