By
drodriguez
Sep 14, 2008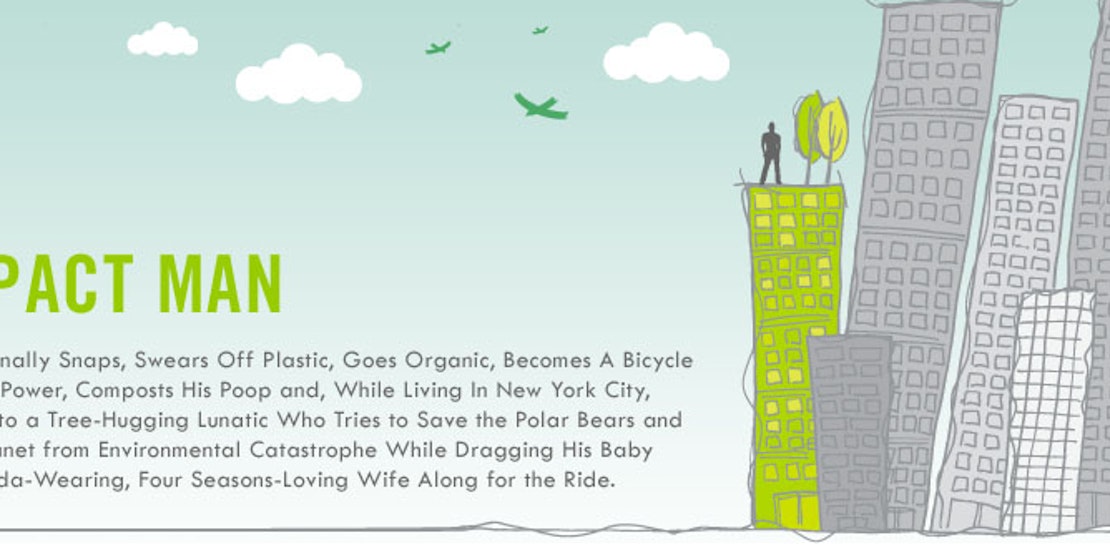 You may have heard news of a New York City family in the midst of a yearlong experiment in which they have dramatically changed the way they eat, travel, entertain, and ultimately live their lives. Their story has been featured everywhere from the New York Times to Comedy Central's satirical Colbert Report. It comes as no surprise that there will be a book and movie deal in this family's near future.

Colin Beavan, Michelle Conlin, and their 2 year-old daughter Isabella have been following an ever evolving set of rules in order to live a self-described "no net impact" lifestyle.

Mr. Beavan explains the family's lifestyle experiment on his self-titled "No Impact Man" website with this simple equation: No impact + positive impact = zero.
What he means by this is that the family will produce as little trash as possible, cause very little carbon dioxide emissions, all the while taking part in community clean-ups and supporting environmental charities.

Some rules the family lives by include eating organically grown food that originated within a 250-mile radius from their Manhattan apartment and using a home composter to turn the little trash they produce into worm food. They also have plenty of items on their list that are forbidden, like electricity, newspapers, magazines, disposable razors, toilet paper, coffee, carbon-fueled transportation (try to imagine spending winter on your bicycle), among many other everyday things.


What do you think of this family's efforts to go green?

Do you think their idea of an environmentally sound lifestyle is too extreme, or do you think this type of conservation is something we all need to take into consideration?