Mango Pudding / Mango Bo Deen
submitted by tiramisu888 {1 Recipe}
Prep Time:
15 Mins
Cook Time:
55 Mins
Total Prep + Cook Time:
1 Hr 10 Mins
Level:
Easy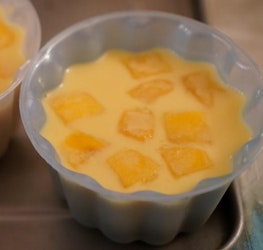 Makes: 12 c
Description: Sure to be a hit for those hot summer days! Classic summery dessert for bbqs!
Ingredients:
3 c 100% mango juice or mango nectar
1 fresh and ripe mango cut into cubes
1c half and half (can also use evaporated milk)
1/2 c granulated white sugar (if mango nectar is sweetened, add less sugar)
2 Knox Gelatin packages
1c filtered water
evaporated milk, chilled, for serving (optional)

Instructions: Boil 1/2 c of water to boil, dissolve gelatin powder in 1/2 c cold water.
Stir in white sugar into boiling water. Add gelatin
Stir in mango juice, half and half until well combined.
Distribute mango pieces into a ramekin or mold.
Pour pudding mixture over the mango pieces.
Allow to cool completely and refrigerate overnight.
To serve, unmold pudding or serve cold with chilled evaporated milk on the side.
Other recipes in desserts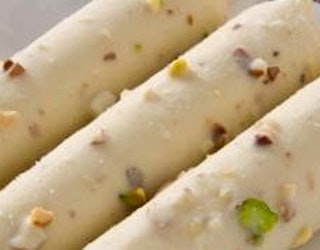 By
happyface78
Jul 02, 2014
Kulfi is a popular frozen dairy dessert from the Indian subcontinent. It is often described as "traditional Indian Subcontinent ice cream" and this easy …
Read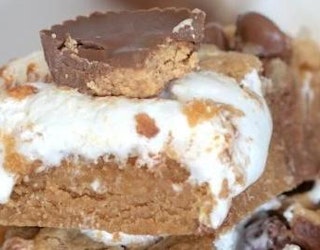 By
Crystalnichole316
Jun 17, 2019
An irresistible combination of peanut butter, chocolate, and creamy marshmallow fluff - Reese's Fluffernutter Bars take the ooey-gooey dessert game to th…
Read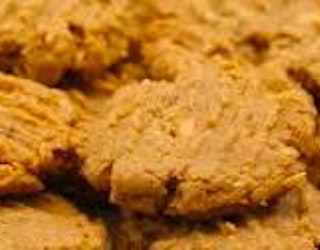 By
lola09
Jul 02, 2014
Best peanut butter cookies I've ever made, and unbelievably simple! Just three ingredients.
Read