Join the #OwnMyFuture Twitter Party with @SheSpeaksUp and @Prudential 3/8 at 1pm ET

by
SheSpeaksTeam
is this the date @ED : BlogVO [categoryId=70161, blogId=145329, blogTitle=Join the #OwnMyFuture Twitter Party with @SheSpeaksUp and @Prudential 3/8 at 1pm ET, publishingDate=March 05, 2018 12:00 AM, maxResponses=null, noOfComments=null, fileId=30868, blogClosingDate=null, blogCommentClosed=null, blogCategoryId=70161, queryId=0, blogCategoryIdIndex=0, sharedCategoriesList=null, blogStatusId=34, commentsClosedFlag=false, categoryIdForLog=0, blogModuleCategoryId=0, blogFileVo=null, latestCommentsList=null, verticalCatSeoURL=null, currentDate=12/06/2021, blogLink=null, authorName=SheSpeaksTeam, authorLognId=SheSpeaksTeam, authorAcctId=67580, vosTypeid=3, searchTestId=0, searchStatusId=0, searchAuthorType=0, authorBlogNumber=0, surveyData1=null, surveyData1Desc=null, surveyData2=null, surveyData2Desc=null, pullQuoteMemberId=null, filePath=null, fileName=null, vosType=0, subhead=null, offerSubhead=null, description=null, creationTime=null, authorFname=SheSpeaks, verticalCategoryId=null, sectionId=0, imageFileVO=FilesVO [fileId=30868, filePath=null, fileName=null, fileLength=0, fileWidth=0, createdBy=0, createByUser=null, creationTime=null, lastModifiedBy=0, lastModifiedByUser=null, lastModifiedTime=null, mimeType=null, fileRef=null, fileSize=0, extension=null, title=null, body=null, completeFilePath=/pages/img/redesign/blogs/pru tp blog post 2_03052018164232.jpeg, height=298, width=350, maxHeight=480, maxWidth=360, displayWidth=350, displayHeight=298, fileStatusId=0, searchKeyword=null, searchFlag=false, queryId=0, isExists=true], seoURL=Join-the-OwnMyFuture-Twitter-Party-w-SheSpeaksUp-and-Prudential-3-8-at-1pm-ET, seoTitle=null, pullQuotesList=null, pullQuote=null, pullQuoteId=0, searchFlag=false, authorByLine=SheSpeaksTeam, authorDesc=Powered by women who love to share what's HOT in reviews, deals & recipes., authorLink=null, authorFileVO=FilesVO [fileId=42371, filePath=null, fileName=null, fileLength=0, fileWidth=0, createdBy=0, createByUser=null, creationTime=null, lastModifiedBy=0, lastModifiedByUser=null, lastModifiedTime=null, mimeType=null, fileRef=null, fileSize=0, extension=null, title=null, body=null, completeFilePath=/pages/img/membersnaps/SheSpeaks_Logo_Symbol_Only_10182021080530.jpg, height=1777, width=1777, maxHeight=50, maxWidth=50, displayWidth=50, displayHeight=50, fileStatusId=0, searchKeyword=null, searchFlag=false, queryId=0, isExists=true], authorFileId=42371, authorType=0, storyImgFileVO=null, storyImgFileId=0, videoHtml=, authorImageFileId=0, authorImageFileVO=null, previousCategoryId=null, previousBlogStatusId=0, fromBlogDetails=0, blogCategoryName=Money, blogCategoryUrl=null, blogCategoryDesc=null, defaultImage=false, tags=null, optionIds=null, tagOptionId=null, tagId=null, tag=null, tagID=0, tagDetails=null, tagIds=null, testId=0, extBlogURL=null, extBlogStatus=0, bloggerSince=null, extBlogLimit=0, authorTestsList=[], blogURL=, blogName=, bloggerProfileId=0, sliderBlog=false, eventonHome=false, vosonHome=false, partyAndGiveawayDate=03/08/2018, imageCredit=null, pullQuoteMemId=null, offerSubHead=null, subHead=null, displayOrder=0]
Mar 05, 2018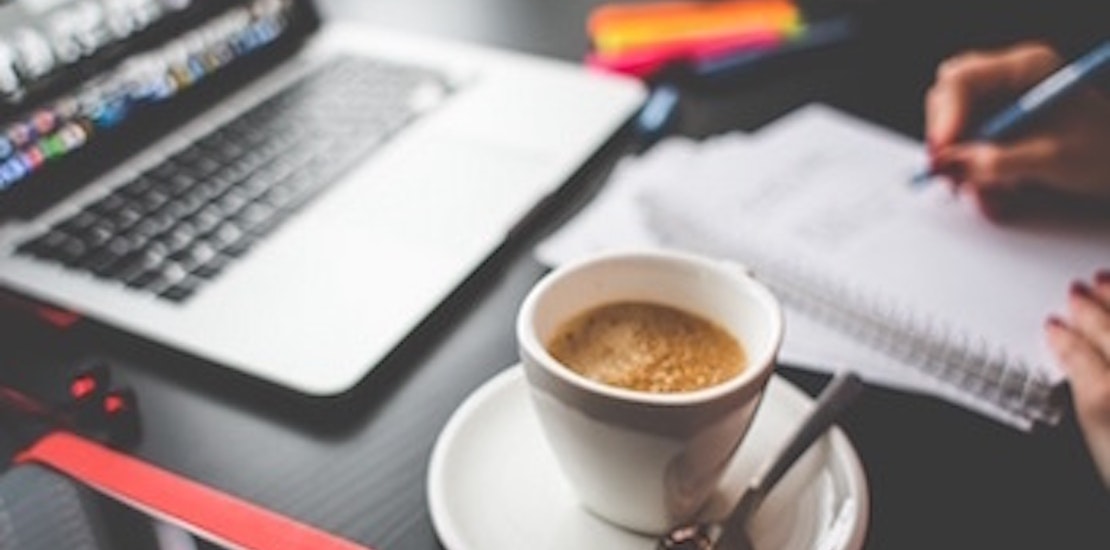 Ladies, it's time to take control of our finances and own our futures! Join us on Thursday, March 8 at 1pm ET for the #OwnMyFuture Twitter Party. Over 75% of SheSpeaks members say that they want to take control of their finances but don't quite know where to begin. You're not alone – we're teaming up with Prudential, our sponsor, to share advice and tips to help you feel more comfortable planning for your financial future.
Plus, we'll be giving away prizes throughout the hour.
Make sure to RSVP by commenting on this post with your Twitter handle (e.g., @SheSpeaksUp).
Twitter Party Details:
When: Thursday, March 8 at 1pm ET
Where: Twitter – follow hashtag #OwnMyFuture
Brand: @Prudential
Special Guests: Prudential Financial Professionals @MegTheIAR, @yourfinplanner, cmaadvisor
Panelists: @MommyTalkShow, @JoeyFortman, @Conservamome, @HealthyVoyager, @TayBradfordBlog, @GoodEnufMother
Twitter Party Topic:
We'll be talking about how to get started with a Financial Professional and sharing information you need to know to get prepared financially. We'll have Prudential Financial Professional Meg Morales (@MegTheIAR) joining us to answer your questions! We're looking forward to having this very important conversation with you. If you can't wait to get started, fill out this form today to sign up for a complimentary introductory meeting with a Prudential Financial Professional.
Twitter Party Prizes*:
We're giving away over $500 in Visa gift cards throughout the hour of the Twitter Party! Be sure to RSVP by commenting on this blog post!
To get started, click here to tweet:
"Join me at the #OwnMyFuture Twitter Party w/ @SheSpeaksUp & @Prudential on 3/8 at 1pm ET! Learn more: bit.ly/2D2xtBw!"
You won't want to miss this event - see what SheSpeaks members thought about our last Twitter event with Prudential:
New to Twitter Parties?
No problem. Check out our Twitter Party tips and hints. Then get ready to jump into the conversation!
RSVP for the party by commenting below!
* Eligible participants must be following @SheSpeaksUp on Twitter and participate in the discussion by using hashtag #OwnMyFuture on March 8, 2018 to be eligible to win. Open to United States residents at least 18 years of age only. One prize allowed per winner. Winners chosen at random. No purchase necessary. Twitter Party prize winners must complete a form with mailing details within 48 hours of the party. The form will be direct messaged to you if you win a prize. Please click here for complete drawing rules.
This is a sponsored event for SheSpeaks/Prudential.