Hot Seafood Dip
submitted by seashoreseller {1 Recipe}
Prep Time:
10 Mins
Cook Time:
20 Mins
Total Prep + Cook Time:
30 Mins
Level:
Easy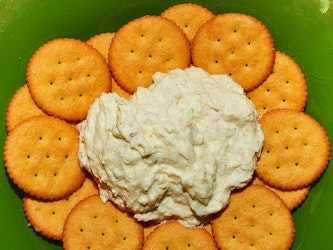 Makes: 8 cups
Description: Looking for a delicious cheap dip? This will impress your guests and so simple.Prep time is just minutes!!!
Ingredients:
1 package Imitatation crab
1 cup Mayo
1 cup Shredded cheddar cheese

Instructions: Shred pieces of crab and place in oven safe bowl. Add mayo and stir. Lastly add shredded cheddar cheese and stir. Put in oven 350 degrees for 15-20 minutes. Stir and serve hot with assorted crackers.
via image credit/fickr: jeffreyw
Other recipes in appetizers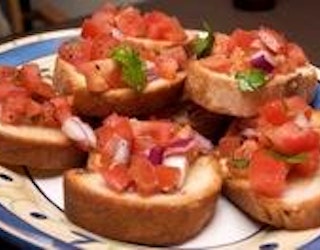 By
madupers
Oct 22, 2014
This is a fool-proof recipe. You can spread it on pita or pizza bread or use it as a dip with chips, or over a baguette. It's perfect for your kid's lun…
Read