By
DailyGrommet
Jul 23, 2010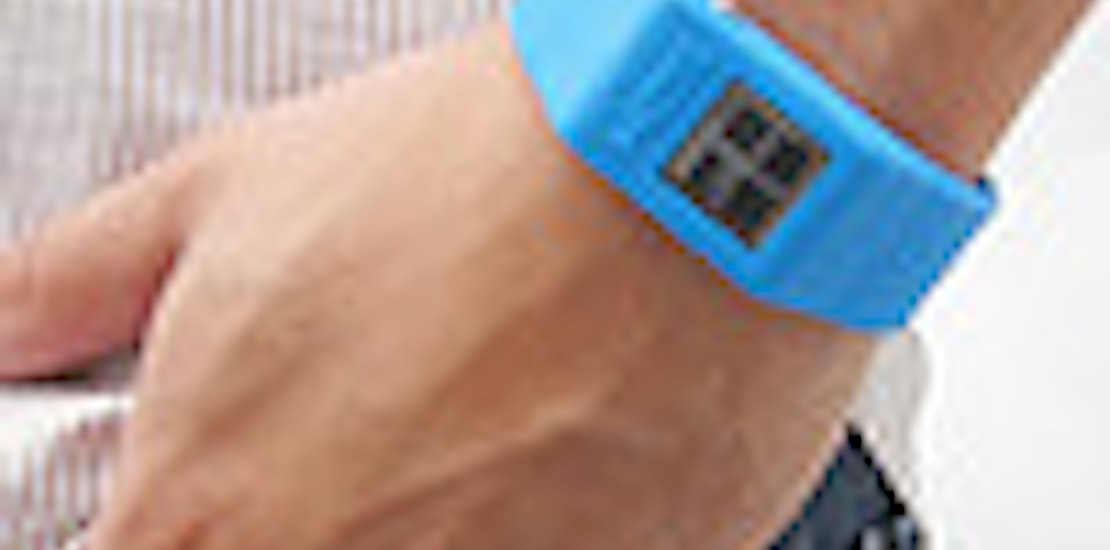 Ever wish your kids would magically jump off the couch, turn off the TV, and run outside to play for an hour? If so, Switch2Health can help. The company's S2H Replay wristbands monitor physical activity, and the wearer can earn rewards ranging from a free phone ringtone to an Xbox 360.
Founders Seth Tropper and Amado Batour developed the wristbands to help combat the obesity epidemic, which stems in part from a lack of exercise, especially among children. According to a study done by the American Academy of Pediatrics, 30% of children in the U.S. are obese. Because overweight children are much more likely to become overweight adults, parents who encourage healthy habits in their children can help to prevent some serious health issues in the future.
To earn points, the wearer has to engage in physical activity for one hour. The bands check every three minutes for moderate to active motion, such as jogging, running, playing tennis, soccer, basketball, or running around at school. Each segment of activity gets recorded and counts toward the one-hour goal per day. Once that goal is reached, the band generates a unique code that you can enter into the website to accumulate points toward a reward ? such as a gift card to a major retailer, a Wii console, or an iPod.
Tom Castaldi told us about this fun, simple way to motivate children and adults to exercise. The payoff is refreshingly clear: Choose a healthy lifestyle, and you'll reap the rewards ? physical and material.