Fried Apples
submitted by Gigglez {1 Recipe}
Prep Time:
5 Mins
Cook Time:
15 Mins
Total Prep + Cook Time:
20 Mins
Level:
Easy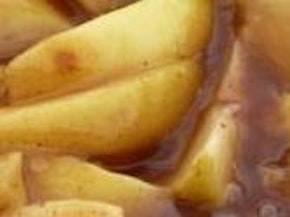 Makes: 6 n/a
Description: Fried Apples can be used as breakfast, a side dish, or even dessert!
Ingredients:
8 sliced apples
1/4 cup butter
1/2 cup brown sugar
1/2 tsp cinnamon

Instructions: Melt butter in a heavy skillet over medium-low heat.
Add apples, brown sugar, cinnamon and nutmeg.
Sauté about 15 minutes, or until apples are tender.
Serve with granola oats, whipped cream, or ice cream for dessert or plain as a side dish or snack.
Enjoy!
This is a good snack for anyone. I will have to try it www.Facebook.com/parentingisgreat
This looks wonderful, and just in time for apple season. I can't wait to try it out!

By
SavannahBeth
Apr 03, 2014
Edit
Fried apples are a tasty accompaniment to pork, venison, or chicken breast. For a lower carb (but still yummy) version, skip the brown sugar and add about 2 tbsp. of lemon juice (or more to taste). Using red, yellow, and green varieties in the same batch makes for a really pretty presentation!
Sounds so amazing, looking forward to trying this recipe!!! Thx for posting!!!

By
SiLvEr-StArS
Aug 22, 2013
Edit
MMM-YummY,This sounds like it could be great in a Pie Or Turnovers. Fall is around the corner & I cant wait till Fall season to comes.
I actually cooked some fried apples last week with some baked chicken, baked sweet potato and green beans. Awesome as a side dish and dessert if you can't do the sweet & savory thing. I added a little Imitation Vanilla to the recipe for a little more flavor. Delish!
I tried this today as a snack!!! Since my mum and I were making our CHRISTMAS PREPARATIONS ON...what I did extra was make a caramel sauce to lightly go over them...it tasted like heaven....thanks so much!!!
Other recipes in desserts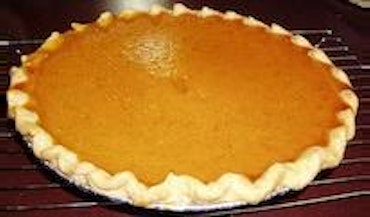 By
darwido
Jul 16, 2014
I made my very first pumpkin pie from scratch today (I did cheat on the crust; it was a frozen Marie Calendar's pie crust.)! It was a sugar free pie for …
Read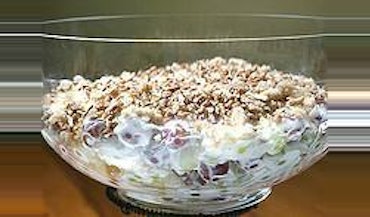 By
jygriebel
Feb 13, 2012
A very good dessert!
Read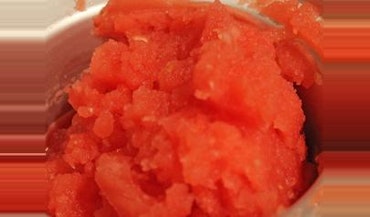 By
linzsnoop
Jul 02, 2014
Lovely home made ices for a summer treat!
Read