Fall's Hot New Albums & a Spotify Premium Giveaway! #SheSpeaksFavoriteMusic

by
SheSpeaksTeam
is this the date @ED : BlogVO [categoryId=70162, blogId=145446, blogTitle=Fall's Hot New Albums & a Spotify Premium Giveaway! #SheSpeaksFavoriteMusic, publishingDate=October 11, 2018 12:00 AM, maxResponses=null, noOfComments=null, fileId=31810, blogClosingDate=null, blogCommentClosed=null, blogCategoryId=70162, queryId=0, blogCategoryIdIndex=0, sharedCategoriesList=null, blogStatusId=34, commentsClosedFlag=false, categoryIdForLog=0, blogModuleCategoryId=0, blogFileVo=null, latestCommentsList=null, verticalCatSeoURL=null, currentDate=12/05/2022, blogLink=null, authorName=SheSpeaksTeam, authorLognId=SheSpeaksTeam, authorAcctId=67580, vosTypeid=3, searchTestId=0, searchStatusId=0, searchAuthorType=0, authorBlogNumber=0, surveyData1=null, surveyData1Desc=null, surveyData2=null, surveyData2Desc=null, pullQuoteMemberId=null, filePath=null, fileName=null, vosType=0, subhead=null, offerSubhead=null, description=null, creationTime=null, authorFname=SheSpeaks, verticalCategoryId=null, sectionId=0, imageFileVO=FilesVO [fileId=31810, filePath=null, fileName=null, fileLength=0, fileWidth=0, createdBy=0, createByUser=null, creationTime=null, lastModifiedBy=0, lastModifiedByUser=null, lastModifiedTime=null, mimeType=null, fileRef=null, fileSize=0, extension=null, title=null, body=null, completeFilePath=/pages/img/redesign/blogs/music blog post_10092018112235.jpeg, height=350, width=350, maxHeight=480, maxWidth=360, displayWidth=350, displayHeight=350, fileStatusId=0, searchKeyword=null, searchFlag=false, queryId=0, isExists=true], seoURL=Fall-s-Hot-New-Albums-and-a-Spotify-Premium-Giveaway-SheSpeaksFavoriteMusic, seoTitle=null, pullQuotesList=null, pullQuote=null, pullQuoteId=0, searchFlag=false, authorByLine=null, authorDesc=null, authorLink=null, authorFileVO=FilesVO [fileId=42371, filePath=null, fileName=null, fileLength=0, fileWidth=0, createdBy=0, createByUser=null, creationTime=null, lastModifiedBy=0, lastModifiedByUser=null, lastModifiedTime=null, mimeType=null, fileRef=null, fileSize=0, extension=null, title=null, body=null, completeFilePath=/pages/img/membersnaps/SheSpeaks_Logo_Symbol_Only_10182021080530.jpg, height=1777, width=1777, maxHeight=50, maxWidth=50, displayWidth=50, displayHeight=50, fileStatusId=0, searchKeyword=null, searchFlag=false, queryId=0, isExists=true], authorFileId=42371, authorType=0, storyImgFileVO=null, storyImgFileId=0, videoHtml=, authorImageFileId=0, authorImageFileVO=null, previousCategoryId=null, previousBlogStatusId=0, fromBlogDetails=0, blogCategoryName=Entertainment, blogCategoryUrl=null, blogCategoryDesc=null, defaultImage=false, tags=null, optionIds=null, tagOptionId=null, tagId=null, tag=null, tagID=0, tagDetails=null, tagIds=null, testId=0, extBlogURL=null, extBlogStatus=0, bloggerSince=null, extBlogLimit=0, authorTestsList=[], blogURL=, blogName=, bloggerProfileId=0, sliderBlog=false, eventonHome=false, vosonHome=false, partyAndGiveawayDate=10/28/2018, imageCredit=null, pullQuoteMemId=null, offerSubHead=null, subHead=null, displayOrder=0,includeInGoogleSearch=false]
Oct 11, 2018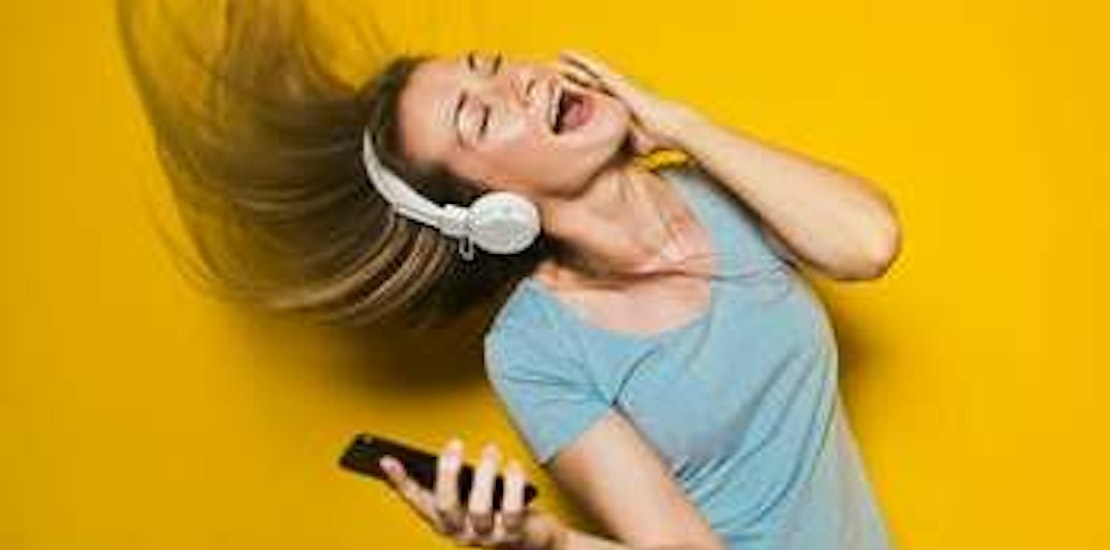 Alas, summer has left us. As the weather turns brisk and you sip on that warm beverage - why not swoon to some of fall's upcoming album releases from your favorite artists? From timeless classics like the late Prince to the new and electric Childish Gambino, this season is sure to bring some terrific tunes.
Plus, enter below to win a 6-month subscription to Spotify Premium, so you can hear all your favorite music, whenever you want it!
Carrie Underwood, Cry Pretty, released: Sept. 14
Carrie Underwood fans were were probably crying tears of joy when the country star released Cry Pretty last month. And the new album, which showcases her unwavering talents and versatility, has been met with rave reviews. Rolling Stone writes, "Cry Pretty is the next step, a modern country album pivoting into pop and r&b without going full Taylor, while also showing the kind of character more mega-stars should aspire to."
Prince, Piano and a Microphone 1983, released: Sept. 21
It may still feel like yesterday, but the great and talented musician Prince passed two whole years ago. And his new album titled Piano and a Microphone 1983, features nine tracks and a home recording of the singer never heard publicly. This is a must-listen for any Prince fan.
Lady Gaga and Bradley Cooper, A Star is Born Soundtrack, released: Oct. 5
Okay, so maybe these two names sound a little strange together. But, the movie is getting great reviews and Lady Gaga is known as a multi-talented entertainer before anything else. To see her dip her toes in the movie business is really no surprise. The interesting part will be to see how she vibes with Bradley Cooper and that country twang.
John Legend, A Legendary Christmas, release date: Oct. 26
For those of us that prefer trimming the tree earlier each year, it's a good thing that John Legend's Christmas album is coming out before Halloween. And if Legend's smooth and sultry voice isn't enough to get you in the Christmas spirit, Stevie Wonder and Esperanza Spalding will also be featured on the new album.
Childish Gambino, New album, relase date: TBA
Chances are you've heard the mega hit song Feels Like Summer released by Childish Gambino, and if you haven't - you probably should. To say Donald Glover is hot right now, might just be an understatement. Starring in the hit show Atlanta and releasing songs and music videos like This is America, has certainly drawn attention to the talented young performer.
Michael Buble, Love, release date: Nov. 16
After a turbulent couple of years caring for his son, Noah, as he battled with cancer - Buble has admitted that there was a time he thought he was done making music forever. Though there has been much mystery surrounding the new project, many are expecting a very emotional album sharing the struggles he, his wife and children have been through.
Smashing Pumpkins, Shiny and Oh So Bright, Vol. 1 / LP: No Past. No Future. No Sun, release date: Nov. 18
Are the 90's back? Three of the original members of Smashing Pumpkins - Billy Corgan, James Iha and Jimmy Chamberlin return after an 18 year hiatus to bring us a brand new album. The release of songs Solara and Silvery Sometimes (Ghosts) have been met with praise, making the upcoming 8-track release greatly anticipated.
Tenacious D, Post Apocalypto, release date: Nov. 2
Jack Black's band Tenacious D has something very special in store for fans. The upcoming album will feature Dave Grohl as drummer and will have a new six-episode animated series to go along with it. The episodes were made by comedy duo Jack Black and Kyle Gass and will be found on their YouTube channel.
Rihanna, New Album, release date: TBA
For Rihanna fans, 2 years has felt like an eternity. But the wait will soon be over since the Grammy winning singer has announced her new album, dubbed "R9" by fans, will be out soon. The new tracks are said to have a reggae-inspired beat, but that's about all that's being said about this well-kept secret project.
What album or artist is your favorite right now? Tell us for the chance to win 6 months of Spotify Premium!
There are two ways to enter:
Comment below and tell us what music you love listening to.
Tweet about the giveaway: Click HERE to Tweet: "Entering the #SheSpeaksFavoriteMusic giveaway to win a six-month subscription to @Spotify Premium, thx to @SheSpeaksUp! bit.ly/2pLsd0Y"
*One lucky commenter or Tweeter will be chosen at random to receive six months of free Spotify Premium, valued at $59.95. Giveaway is open through October 28th, 2018 to U.S. residents at least 18 years of age. Entrants must be a member of SheSpeaks. If you are not a member, click here to join. Winner will be notified by email.
Update: Thanks to all who entered! Congrats to our winner, SheSpeaks member jenrodrigues18.