Dad's Rant Goes Viral After He's Forced to Change His Baby's Diaper on Floor of Men's Room

By
SheSpeaksTeam
Jun 14, 2018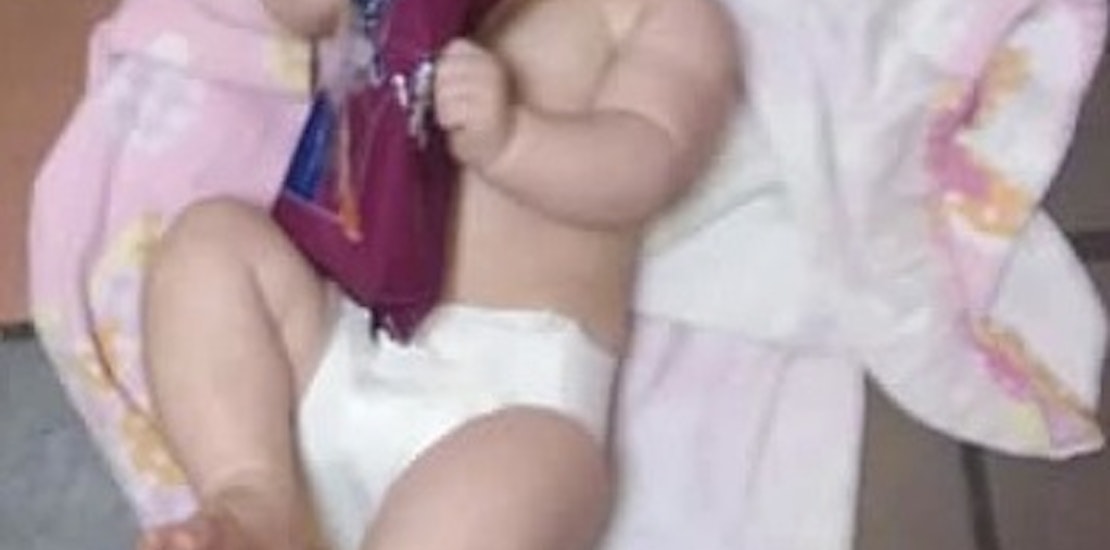 With Father's Day right around the corner, it's the time of year to honor our dads and let them know what a great parent they've been. But there's one dad who's just not feeling the love and appreciation. Dad, Chris Mau's viral rant about the lack of baby changing stations in men's restrooms is hitting parents hard with moms and dads everywhere relating to Mau's situation.
Today reports about Mau's Facebook post that shows his 8 month old daughter laying on a towel on a dirty bathroom floor because there was no other place in the fast food restaurant for a dad to change a diaper. Mau captions the photo writing, "I'm getting pretty sick of having to change my daughter on a disgusting floor because the only changing table in the place is located in the women's bathroom. It's crazy to imagine, I know, but there are guys who take care of their kids, too."
Though the post was set to private at first, Mau changed the setting to public when friends convinced him other parents would relate. And within hours the post had gone viral, receiving thousands of likes and shares. Since posting about the lack of changing tables in men's rooms, many people from all over have reached out to Mau to thank him for raising awareness of the issue. He says, ""I've had many people from Canada, Brazil, Germany (and) England congratulating and thanking me for bringing this to the eyes of the masses because this is a problem they've run into where they live as well. They feel it's a ridiculous problem to have in today's world."
Mau explains that he had been out with his family for a walk when his 8 month old daughter began to fuss. He quickly realized she was in need of a diaper change as soon as possible. He ducked into a fast food restaurant because he figured it would be more likely to have a changing table for him to use. No luck, as usual. Mau explains why he took to Facebook to share his experience. He says, ""If nothing else, my hopes are just to have this post entice positive change for both mothers and fathers worldwide, and ease the day-to-day living for parents." Mau adds, "It's true what they say — it takes an entire village to raise a child. When it comes to this situation, something as simple as neglecting to install a changing station can make life more of a struggle than it needs to be."
What do you think of this dad's struggle to find diaper changing stations in men's restrooms?
Do you think there should be more baby changing stations installed in men's rooms?
Photo: Chris Boneyard Ma/Facebook