Content We Love (and a Giveaway!)

By
SheSpeaksTeam
Oct 28, 2015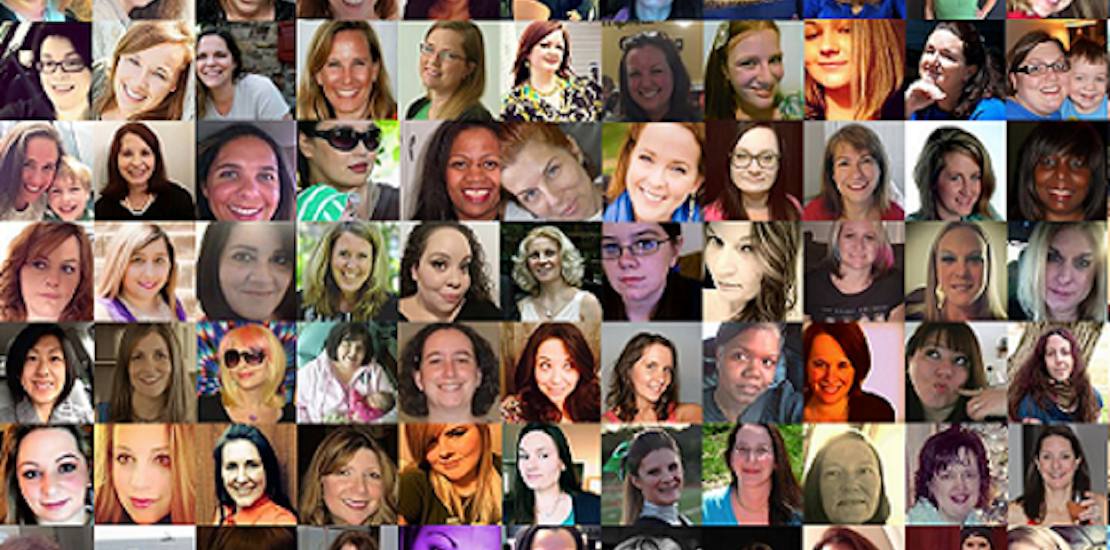 It's a busy time for us at SheSpeaks. As usual, we have a lot of new and exciting campaigns going on. We're always happy to hear what so many of you have to say about your favorite brands, both on our site and beyond.
To show you our latest happenings, we've put together a small sampling of reviews on products our members have received. If you read to the end, you can find out more ways that you can get involved in our sampling campaigns (and there's a chance to win a product mentioned in this post!).
L'Oréal Paris
Our members have always been very vocal about L'Oréal Paris products, having submitted more than 1,300 reviews recently! They've tested and talked about Revitalift® Daily Volumizing Concentrated Serum, Revitalift® Daily Volumizing Moisturizer, Revitalift® Anti-Wrinkle + Firming Day Cream SPF 18 and Revitalift® Triple Power™ SPF 20 Day Lotion.
About the Day Lotion, user ShortyJane77 told our community:
I was so excited to receive L'Oreal RevitaLift® Triple Power Day Lotion Moisturizer SPF 20 as a free sample. I have dry, sensitive skin and have been very pleased to say the least. There was no smell to irritate my skin or my sinuses. My face immediately began to feel smoother and softer, by the end of the 4 weeks I even noticed that my skin looked brighter. My wrinkles looked a little softer and I expect the longer I continue to use the lotion, it will continue to lessen them. The best part was my mom, who has rosacea, needed to borrow something with an SPF, I showed her the lotion and she smelled it and decided to try it.....well, she was able to wear it all day with no breakouts all day and even the next day her skin was fine, she even liked it! So, in the end I have now been converted to this awesome L'Oreal RevitaLift® Triple Power Day Lotion Moisturizer SPF 20 with my sensitive dry skin and my mom who has rosacea, has now found a great moisturizer that she can use on her face and neck! Win! Win!
Tampax Pocket Pearl
We also asked our community to chime in on a new product by Tampax called Pocket Pearl, and so far it has earned 4.6 stars out of 5! User Amandao2009 praised the product with this review:
I'm always looking for a tampon that I can put in my purse or pocket and won't be noticeable. And now I found it. These are perfect.
Check out the other reviews here.
Pampers Premium Diapers at Walmart
Several SheSpeaks moms recently got to try Pampers Premium Diapers from Walmart and a whopping 98% of these moms recommend them. User savannahsmom14's review is ranked as the most helpful - here's what she had to say:
Just purchased the Pampers premium care diapers. Love them already!! They have the sweetest baby powder smell to them. It is not overpowering at all. Even after the baby gasped in it they still smell sweet. They are by far the softest diaper Ihave ever felt. They feel like a cotton ball. The leak protection is superior to others pampers brands. My daughter wore the diaper all night with no leaks. What I also like about the diapers is when they do become very wet after a nights sleep they do not feel gooey like other diapers. Love the tabs too. They are soft, stretchy, and long which provides atight fitting diapershence no leaks!! Highly recommend, I have used Huggies snugglers for over seven months now because of the lack of quality and reliability with others pampers lines. But now pampers hasa customer again in me. Thanks Pampers you hit the mark this time ;)
Read all Pampers Premium reviews here and on the Walmart web site.
How To Enter
In our SheSpeaks programs, our members have tested everything from diet programs to chocolates, from apps to books, from make-up to toilet cleaner. What products would you most like to sample?
Tell us below the name of a product that you would like to try and you can win one of the products mentioned in this blog post.
To increase your opportunities of getting invited to our sampling programs, make sure your profile is up-to-date. We also encourage you to write your own review of whatever product you choose. You can do that here. We look forward to hearing what you have to say!
Comment below to provide your answer. One lucky commenter will be chosen at random to receive their chosen product. The winner will get to choose to receive one of the items mentioned in this blog post: Tampax Pocket Pearl, Pampers Premium Diapers, or one of the L'Oreal products listed above.
The Content We Love Giveaway is open to U.S. residents 18 years or older. Enter through 11/15. Winner will be chosen randomly by 11/18 and notified by email.
The contest is closed and we have picked a winner - congrats to user

6grands!