By
drodriguez
Oct 03, 2009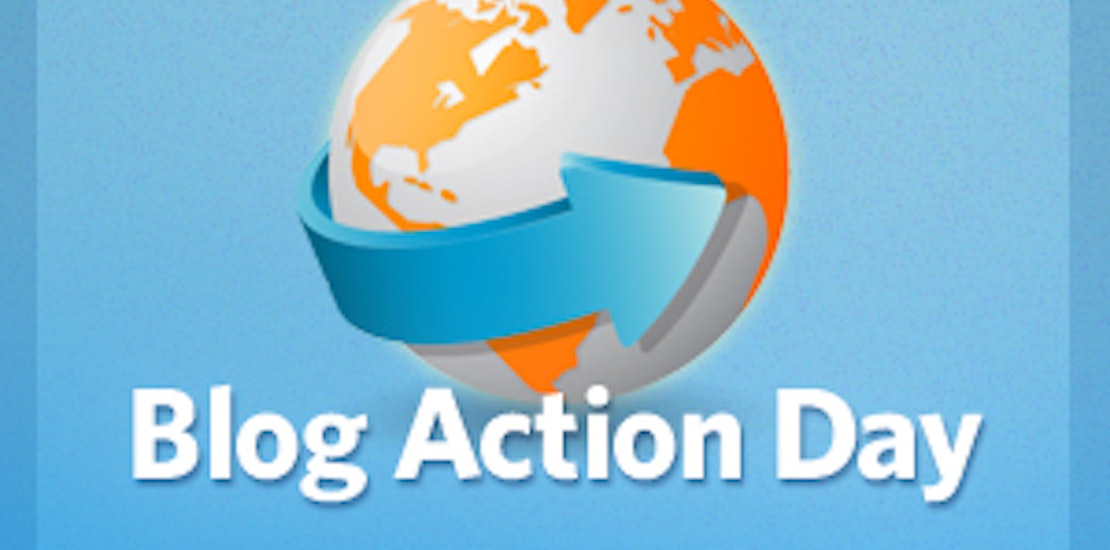 Blogs of all kinds have become so widespread and popular that we all probably know someone that writes one or at least keeps up with one religiously. There is one organization that understands how far reaching people's words can be on the web. Back in 2007 Collis and Cyan Ta'eed had the idea to create an event called Blog Action Day where bloggers from all different countries would write about the same topic, the environment, on the same day.

The outcome was a total success. The Blog Action Day website reports that in 2007 they saw bloggers going above and beyond to discuss issues with the environment. Some ran environmental experiments while others took the time to focus their readers on worthy causes and organizations that were environmentally friendly. In 2008, bloggers were given the topic of poverty and from that came even more success with some bloggers forming creative solutions to the problem.

Last year Blog Action Day saw some 12,000 bloggers from many countries reaching an audience of around 14 million. The idea is that if many web writers discuss one topic in the same day the bloggers can shift the conversation on the web to focus directly on a big issue.

This year, Blog Action Day is challenging bloggers to discuss the topic of climate change on October 15th. There is already a buzz among bloggers around the world who are busy promoting the day and asking their readers to participate. One popular website that promotes the simple idea of doing nice things for others, Operation Nice, assigned its readers who are bloggers to take part on Blog Action Day this year and reminds readers who aren't bloggers how they can take action on this day.

Keep an eye out for SheSpeak's contribution to Blog Action Day on October 15th. And if you are a blogger and would like to participate you can sign up here.

What do you think of the Blog Action Day event?

Do you think an event like this can effectively shift the conversation on the web?