Back at School: Win a Sam's Club Gift Card in the #CollegeClean Giveaway

by
SheSpeaksTeam
is this the date @ED : BlogVO [categoryId=70160, blogId=145424, blogTitle=Back at School: Win a Sam's Club Gift Card in the #CollegeClean Giveaway, publishingDate=August 29, 2018 12:00 AM, maxResponses=null, noOfComments=null, fileId=31655, blogClosingDate=null, blogCommentClosed=null, blogCategoryId=70160, queryId=0, blogCategoryIdIndex=0, sharedCategoriesList=null, blogStatusId=34, commentsClosedFlag=false, categoryIdForLog=0, blogModuleCategoryId=0, blogFileVo=null, latestCommentsList=null, verticalCatSeoURL=null, currentDate=11/28/2021, blogLink=null, authorName=SheSpeaksTeam, authorLognId=SheSpeaksTeam, authorAcctId=67580, vosTypeid=3, searchTestId=0, searchStatusId=0, searchAuthorType=0, authorBlogNumber=0, surveyData1=null, surveyData1Desc=null, surveyData2=null, surveyData2Desc=null, pullQuoteMemberId=null, filePath=null, fileName=null, vosType=0, subhead=null, offerSubhead=null, description=null, creationTime=null, authorFname=SheSpeaks, verticalCategoryId=null, sectionId=0, imageFileVO=FilesVO [fileId=31655, filePath=null, fileName=null, fileLength=0, fileWidth=0, createdBy=0, createByUser=null, creationTime=null, lastModifiedBy=0, lastModifiedByUser=null, lastModifiedTime=null, mimeType=null, fileRef=null, fileSize=0, extension=null, title=null, body=null, completeFilePath=/pages/img/redesign/blogs/Laundry Basket_08292018095547.png, height=333, width=350, maxHeight=480, maxWidth=360, displayWidth=350, displayHeight=333, fileStatusId=0, searchKeyword=null, searchFlag=false, queryId=0, isExists=true], seoURL=Back-at-School-Win-a-Sam-s-Club-Gift-Card-in-the-CollegeClean-Giveaway, seoTitle=null, pullQuotesList=null, pullQuote=null, pullQuoteId=0, searchFlag=false, authorByLine=SheSpeaksTeam, authorDesc=Powered by women who love to share what's HOT in reviews, deals & recipes., authorLink=null, authorFileVO=FilesVO [fileId=42371, filePath=null, fileName=null, fileLength=0, fileWidth=0, createdBy=0, createByUser=null, creationTime=null, lastModifiedBy=0, lastModifiedByUser=null, lastModifiedTime=null, mimeType=null, fileRef=null, fileSize=0, extension=null, title=null, body=null, completeFilePath=/pages/img/membersnaps/SheSpeaks_Logo_Symbol_Only_10182021080530.jpg, height=1777, width=1777, maxHeight=50, maxWidth=50, displayWidth=50, displayHeight=50, fileStatusId=0, searchKeyword=null, searchFlag=false, queryId=0, isExists=true], authorFileId=42371, authorType=0, storyImgFileVO=null, storyImgFileId=0, videoHtml=, authorImageFileId=0, authorImageFileVO=null, previousCategoryId=null, previousBlogStatusId=0, fromBlogDetails=0, blogCategoryName=Parenting, blogCategoryUrl=null, blogCategoryDesc=null, defaultImage=false, tags=null, optionIds=null, tagOptionId=null, tagId=null, tag=null, tagID=0, tagDetails=null, tagIds=null, testId=0, extBlogURL=null, extBlogStatus=0, bloggerSince=null, extBlogLimit=0, authorTestsList=[], blogURL=, blogName=, bloggerProfileId=0, sliderBlog=false, eventonHome=false, vosonHome=false, partyAndGiveawayDate=09/15/2018, imageCredit=null, pullQuoteMemId=null, offerSubHead=null, subHead=null, displayOrder=0]
Aug 29, 2018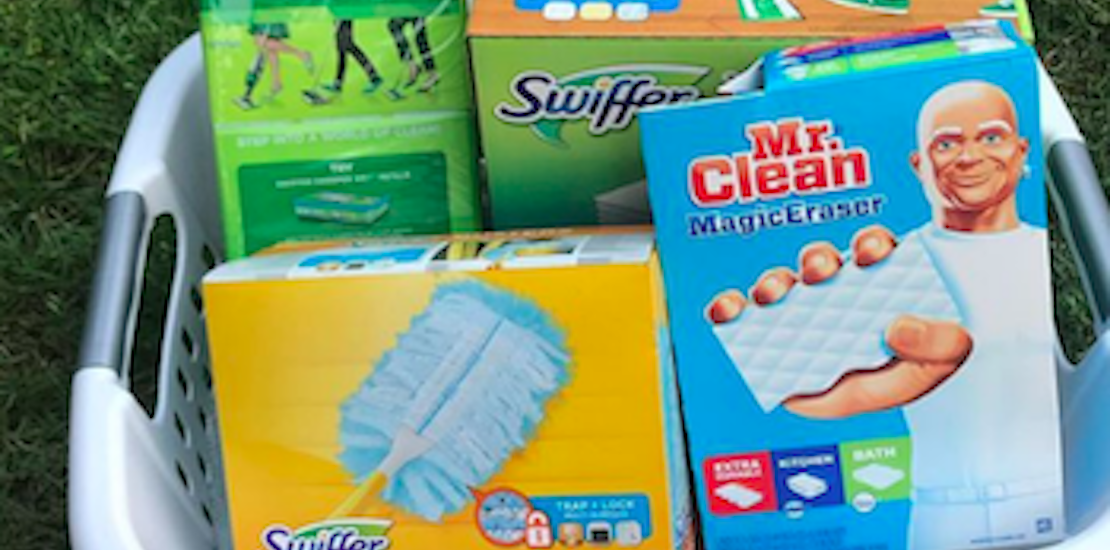 By now, college students are back at school, or are getting ready to be. Which means they will be focused on writing papers, taking tests, and hanging out with friends. Just make sure they don't forget about keeping their dorm rooms and apartments clean too! The great values that Sam's Club members can find at their local club can be a huge help.
At Sam's Club, college students can stock up and save on college essentials like Swiffer and Mr. Clean Magic Eraser. These products make it easy to get their rooms clean and sparkling, so they'll have more time for studying - and yes, having fun!
Click here to check out amazing deals on these college essentials.
Enter our giveaway for a chance to win a Sam's Club pack including Swiffer Dusters, Mr. Clean Magic Eraser and a $50 Sam's Club gift card!
Enter Here:
Sam's Club #CollegeClean Giveaway
One lucky entrant will be chosen at random to receive a box of Swiffer Dusters (28 Refills + 1 Handle), Mr. Clean Magic Eraser (Variety Pack with 9 erasers) and a $50 Sam's Club gift card. Giveaway is open to U.S. residents 18 years or older. Enter through 9/16/18. Winner will be chosen randomly by 9/21/18 and notified by email. Entrants must be a member of SheSpeaks. If you are not a member, click here to join. Sponsor: SheSpeaks.