Anise Biscotti
submitted by Easy2SaveBlog {1 Recipe}
Prep Time:
30 Mins
Cook Time:
20 Mins
Total Prep + Cook Time:
50 Mins
Level:
Easy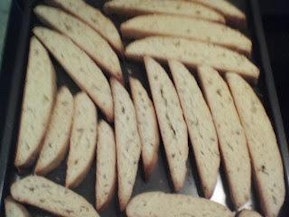 Photo Source: Easy2Save Blog Victoria M.
Makes: 0 24
Description: Anise Biscotti
Ingredients:
2 Eggs
1/2 cup Sugar
1/2 cup Veg. Oil Crisco or Wesson
1 tsp Anise Extract
1 -2 tsp Anise Seeds
1 1/2 tsp Baking Power
1 1/2 cups Flour
1/2 cup Powered Sugar

Instructions: Preheat Oven 350
Spray cookie sheet with Pam
Whisk eggs, sugar, oil and extract in large bowl until well blended. With whisk mix baking powder into flour until combined stir into egg/sugar mixture. (at this point you can add 1/2 cup sliced almonds if you like)
Spoon half of the dough onto the cookie sheet making an oblong 11 x 3 or so shape. The dough will spread out and that is fine.
Bake 18-23 minutes checking at 18 min. so it does not burn.
If you have two cookie sheets bake both halves at the same time or one after the other if not.
Cool about 5 Min. slide off cookie sheet onto cutting board. With large long knife cut into slices. I just lightly push down with the knife as the dough is soft.
Lay slices on their sides on same cookie sheet bake 350 for 6 min. turn onto other side and bake another 6 min.
Cool and dust with powdered sugar store in container.
Other recipes in desserts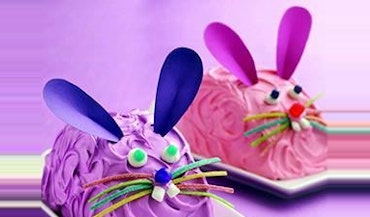 By
Tricias-List
Mar 27, 2012
So simple to do and doesn't require a lot of know-how or time. Just one box of cake mix, frosting and some simple candies will create not one, but TWO Bu…
Read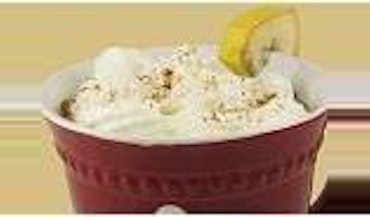 By
ChristyNewell
Jan 06, 2012
Looking for a new dessert? Try Hot Choconana!
Read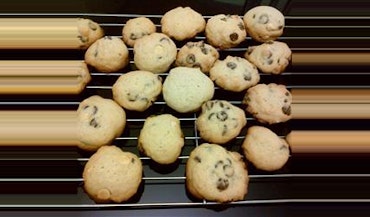 By
Leilani93
May 01, 2013
Soft and delicious chocolate chip cookies. no brown sugar required.
Read