Amy Schumer Takes It All Off For Annie Leibowitz, Including Any Airbrushing

By
SheSpeaksTeam
Nov 30, 2015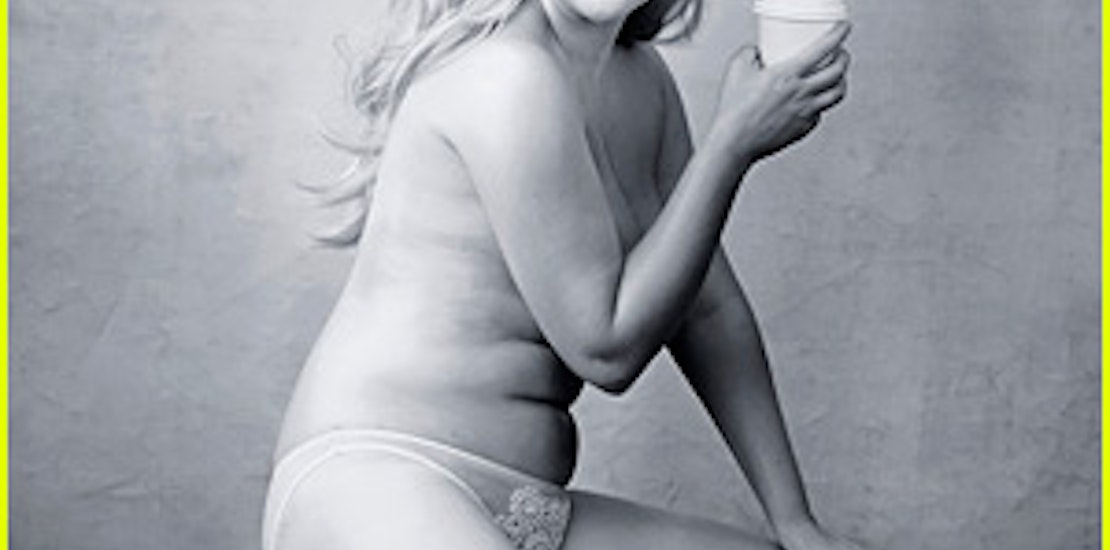 Many are calling it a bold and beautiful move, but Amy Schumer prefers to call her photo shot by Annie Leibowitz "Beautiful, gross, strong, thin, fat, pretty, ugly, sexy, disgusting, flawless, woman." The comedian recently posed for Annie Leibowitz wearing nothing but her underwear and a cup of coffee, letting the world see an honest unairbrushed photo of a real woman.
Mashable reports about Schumer's photograph which is being displayed in a 2016 Pirelli's calendar and is causing quite a stir after the comedian posted it to her Twitter account with the "Beautiful, gross, strong, thin, fat, pretty, ugly, sexy, disgusting, flawless, woman" caption.
The calendar also features other interesting and powerful photos shot by Leibowitz of Serena Williams, Patti Smith, Yoko Ono and more. Leibowitz says that she was happy to work with Schumer and says of the photo, "The Amy Schumer portrait added some fun. It's as if she didn't get the memo saying that she could keep her clothes on."
The pics featured in the 2016 calendar are especially remarkable for Pirelli since it's a departure from the auto company's usual sexy model calendar spreads that have been distributed to clients in the past. Leibowitz describes the simple yet powerful black and white calendar photos saying, ""The idea was not to have any pretense in these pictures and be very straightforward."
Whether or not Pirelli clients will be happy with the new style is yet to be seen, but Schumer seems to be on cloud nine with the way things turned out. She says, ""I felt I looked more beautiful than I've ever felt in my life, and I felt like it looked like me."
Are you a fan of Amy Schumer?
What do you think of Amy Schumer's photo for the Pirelli calendar?