Magic Custard Cake
submitted by rachaelshepherd0314 {1 Recipe}
Prep Time:
20 Mins
Cook Time:
1 Hr
Total Prep + Cook Time:
1 Hr 20 Mins
Level:
Medium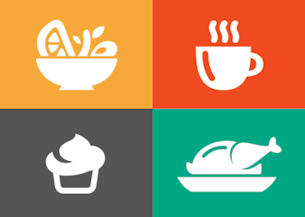 Makes: 1 servings
Description: this magic custard cake is absolutely out of this world melt-in-your-mouth wonderful cake. It is like a beautiful velvety vanilla cake on the top and bottom and a wonderful vanilla egg custard in the center.
Ingredients:
4 eggs separated
one teaspoon vanilla extract
3/4 cup granulated sugar
8 tablespoons melted butter
3/4 cup flour
2 cup milk room temp

Instructions: 1. preheat oven 325 degrees Fahrenheit.
2. grease and line 8 by 8 baking dish with parchment paper.
3. separate eggs from yolk add egg whites to 1 large mixing bowl beat until stiff.
4. in the other large mixing bowl beat yolks with sugar until light in color add melted butter and vanilla beat 2 more minutes then add flour, mix until fully Incorporated.
5. slowly start adding your room temp milk to the yolk mixture until well mixed together.
6. now start adding your egg whites one-third at a time holding them in with your spatula only it will look very lumpy and liquidy when you're done.
7. pour batter into lined parchment paper baking dish, bake approximately 60 minutes until top is lightly golden.
8. cool and dust with powdered sugar.
9** optional when checking to make sure you're magic custard cake is done you may feel the center top if it is kind of spongy it is done.
Other recipes in desserts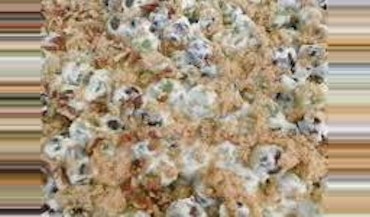 By
katwigg25
Jul 02, 2014
This is a great cold dessert salad to take to a potluck or just have at home for a treat! All ages will love this and come back for more and more!
Read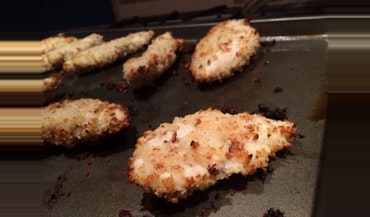 By
TheNativeLoon
Apr 02, 2015
A healthier take on a kid-friendly classic! The panko/almond breading mixture gives the chicken a light yet satisfyingly crunchy texture.
Read

By
shegurl
Jul 22, 2014
Easy, fast, fruit crunch/cobbler. I make mine with canned peaches, you can use whatever fruit you like.
Read