Chicken, Broccoli, and Rice
submitted by StephanyM {1 Recipe}
Prep Time:
15 Mins
Cook Time:
45 Mins
Total Prep + Cook Time:
1 Hr
Level:
Easy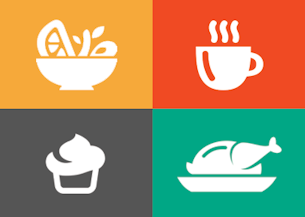 Makes: 10 servings'
Description: This is a fast complete meal with leftovers!
Ingredients:
1 pound skinless boneless chicken breasts
1 pound broccoli
1 cup brown rice
1 stick butter
1 whole green onion
1 whole yellow onion
2 cloves garlic
2 tablespoons powdered chicken broth
1 can 16 ounces tomato sauce
4.5 cups water
1 large pot
1 teaspoon black pepper

Instructions: Cut chicken into cubes
Dice yellow onion
Chop broccoli
Grate garlic
Cut green onion

Set stove burner on high

In pot add butter, black pepper, rice, chicken, and yellow onion. Fry until rice is slightly browned. Add water, chicken broth, tomato sauce, and garlic. Bring to a rolling boil. Add broccoli and cover pot. (stove burner set to low) Cook for 17 minutes then mix. Replace lid. Continue to cook for 15 minutes then stir then turn off burner. Add green onion and let rest covered for 10 minutes. Stir and enjoy.
Other recipes in main dishes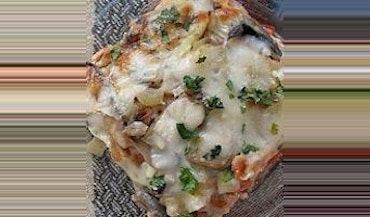 By
hollyshespeaks
Jul 30, 2014
This is the yummiest matzo pizza in the world. My kids love this recipe and it's fun to make.
Read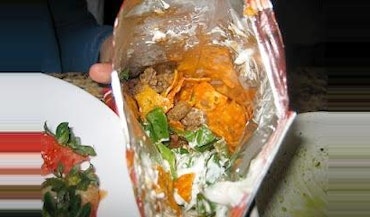 By
CLOSETOHOME
Feb 16, 2012
A great game day meal, grab a bag of Doritos or Fritos and fill away with your favorite taco toppings
Read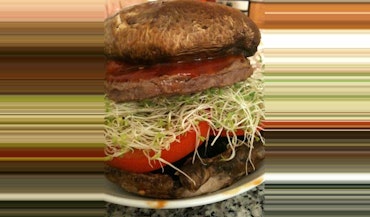 By
csherman
Sep 23, 2011
Sometimes we just want a burger... This is a very filling way to get all of your vegetables into your burger, kick out the carbs, and still have a health…
Read