Celebrating Hispanic Heritage Month & Giveaway

by
SheSpeaksTeam
is this the date @ED : BlogVO [categoryId=70164, blogId=145905, blogTitle=Celebrating Hispanic Heritage Month & Giveaway, publishingDate=September 17, 2021 12:00 AM, maxResponses=null, noOfComments=null, fileId=41701, blogClosingDate=null, blogCommentClosed=null, blogCategoryId=70164, queryId=0, blogCategoryIdIndex=0, sharedCategoriesList=null, blogStatusId=34, commentsClosedFlag=false, categoryIdForLog=0, blogModuleCategoryId=0, blogFileVo=null, latestCommentsList=null, verticalCatSeoURL=null, currentDate=03/26/2023, blogLink=null, authorName=SheSpeaksTeam, authorLognId=SheSpeaksTeam, authorAcctId=67580, vosTypeid=3, searchTestId=0, searchStatusId=0, searchAuthorType=0, authorBlogNumber=0, surveyData1=null, surveyData1Desc=null, surveyData2=null, surveyData2Desc=null, pullQuoteMemberId=null, filePath=null, fileName=null, vosType=0, subhead=null, offerSubhead=null, description=null, creationTime=null, authorFname=SheSpeaks, verticalCategoryId=null, sectionId=0, imageFileVO=FilesVO [fileId=41701, filePath=null, fileName=null, fileLength=0, fileWidth=0, createdBy=0, createByUser=null, creationTime=null, lastModifiedBy=0, lastModifiedByUser=null, lastModifiedTime=null, mimeType=null, fileRef=null, fileSize=0, extension=null, title=null, body=null, completeFilePath=/pages/img/redesign/blogs/Untitled design (4)_09172021153304.jpg, height=385, width=685, maxHeight=480, maxWidth=360, displayWidth=360, displayHeight=202, fileStatusId=0, searchKeyword=null, searchFlag=false, queryId=0, isExists=true], seoURL=Celebrating-Hispanic-Heritage-Month-Giveaway, seoTitle=null, pullQuotesList=null, pullQuote=null, pullQuoteId=0, searchFlag=false, authorByLine=null, authorDesc=null, authorLink=null, authorFileVO=FilesVO [fileId=42371, filePath=null, fileName=null, fileLength=0, fileWidth=0, createdBy=0, createByUser=null, creationTime=null, lastModifiedBy=0, lastModifiedByUser=null, lastModifiedTime=null, mimeType=null, fileRef=null, fileSize=0, extension=null, title=null, body=null, completeFilePath=/pages/img/membersnaps/SheSpeaks_Logo_Symbol_Only_10182021080530.jpg, height=1777, width=1777, maxHeight=50, maxWidth=50, displayWidth=50, displayHeight=50, fileStatusId=0, searchKeyword=null, searchFlag=false, queryId=0, isExists=true], authorFileId=42371, authorType=0, storyImgFileVO=null, storyImgFileId=0, videoHtml=, authorImageFileId=0, authorImageFileVO=null, previousCategoryId=null, previousBlogStatusId=0, fromBlogDetails=0, blogCategoryName=Food, blogCategoryUrl=null, blogCategoryDesc=null, defaultImage=false, tags=null, optionIds=null, tagOptionId=null, tagId=null, tag=null, tagID=0, tagDetails=null, tagIds=null, testId=0, extBlogURL=null, extBlogStatus=0, bloggerSince=null, extBlogLimit=0, authorTestsList=[], blogURL=, blogName=, bloggerProfileId=0, sliderBlog=false, eventonHome=false, vosonHome=false, partyAndGiveawayDate=09/30/2021, imageCredit=intstagram.com/peroanochee, pullQuoteMemId=null, offerSubHead=, subHead=, displayOrder=0,includeInGoogleSearch=false]
Sep 17, 2021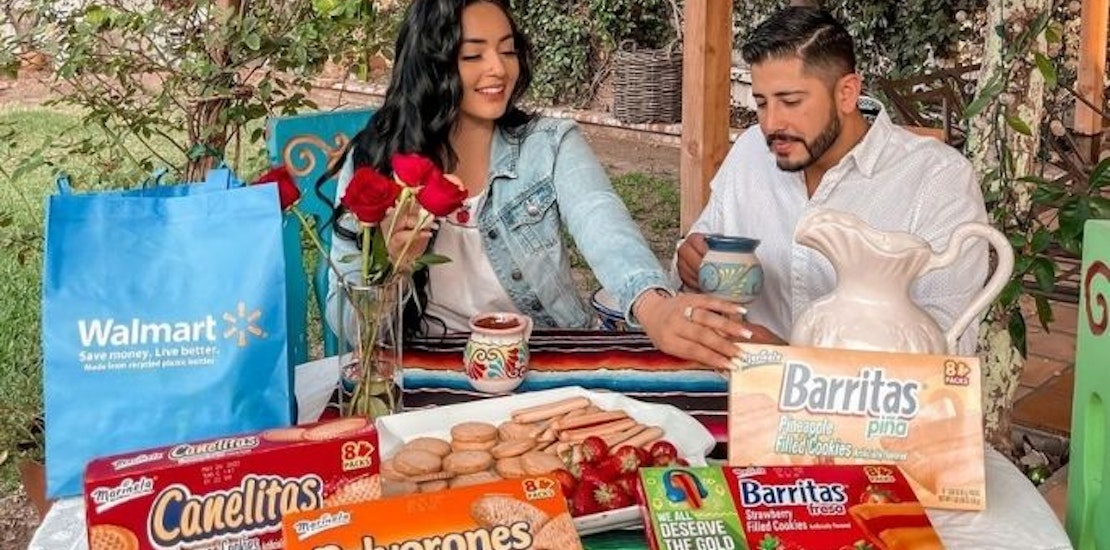 intstagram.com/peroanochee
Did you know that Hispanic Heritage Month begins on September 15th, honoring the culture and contributions of both Hispanic and Latino Americans? SheSpeaks influencers took time to reflect on how they celebrate their heritage this month and all year long along with Bimbo Marinela baked goods.
Keep reading to see how you can enter to win Marinela products, plus a $50 Walmart Gift Card.

Sharing Traditions
Marinela products are great for sharing with those you cherish and a way to celebrate your heritage.
Making Small Moments Special
See how you can make small moments special and reflect on memories of the past when you enjoyed these sweet treats!
Creating Gifts
Share the sweet treats with those around you! You can get creative with a gift basket surprise sweets board, or sampler for friends to try. View the quick tutorial
HERE.
How would you enjoy Marinela baked goods? Which products are your favorite?
Want to shop for Marinela products? Get the ibotta offer
here!
Enter below to win below!
One winner will receive:
2 Packages of Marinela Baked Goods and a $50 Walmart Gift Card
Bimbo Marinela Hispanic Heritage Month

Thanks to all who entered! Congrats to our winner, SheSpeaks member TheMaven.