KFC's Limited Edition Cheetos Chicken Sandwich, Will You Give It a Try?

By
SheSpeaksTeam
Jul 08, 2019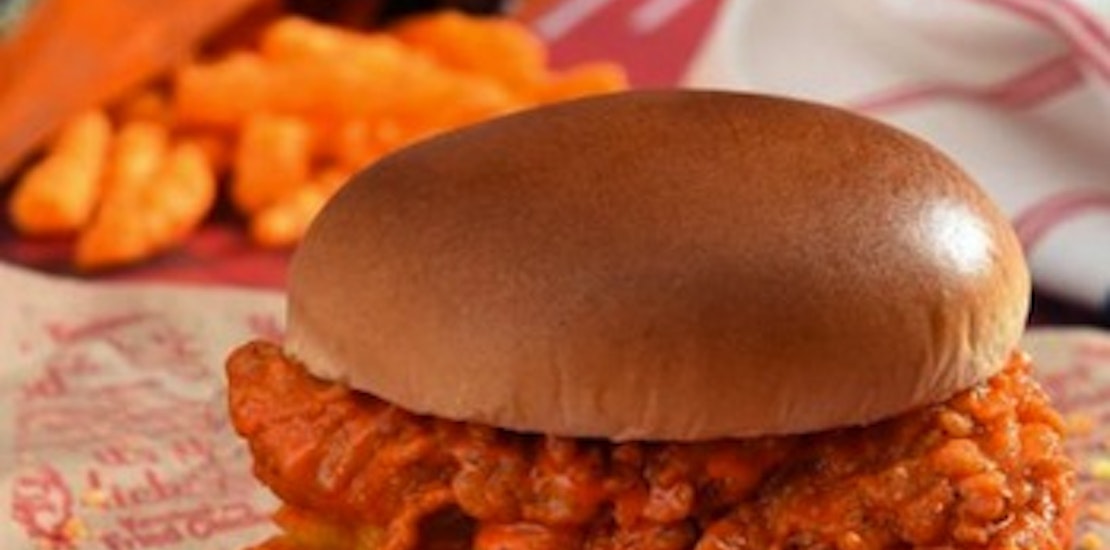 KFC/Twitter
Lovers of KFC will soon have their willpower tested with a new unorthodox coupling of flavors. For a limited time, the fast food restaurant will be offering a chicken sandwich covered in what is being described as "special Cheetos sauce".
CNN reports about the sandwich that will be available at KFC for four weeks, starting on July 1st. The orange Cheeto-dust covered fried chicken sandwich will also sit atop a bed of crunchy Cheetos and mayo between the buns, perfect for those who partake in the guilty pleasure of chips in your sandwich.
It may sound a little strange, but KFC's Cheetos creation is not the first rastaurant to marry a crunchy cheesy snack with a menu item. Burger King launched a limited edition Mac n' Cheetos as well as Cheetos Chicken Fries back in 2016. The Cheetos Chicken Fries were such a hit that Burger King offered them again a year later and the Mac n' Cheetos is still available in the frozen section of Walmart for those who just can't let a good thing go.
KFC celebrated their new menu item with a pop-up party in NYC offering even more Cheetos inspired items. The July 7th party served up specials like Cheetos Loaded Fries, Cheetos Fried KFC Hot Wings and a KFC Mac and Cheetos Bowl.
What do you think of KFC's Cheetos Sandwich?
Will you try this new menu item?