Why Spring is our Favorite Season. Plus, Win a Fire Pit in the #SheSpeaksSpring Giveaway

by
SheSpeaksTeam
is this the date @ED : BlogVO [categoryId=70165, blogId=145528, blogTitle=Why Spring is our Favorite Season. Plus, Win a Fire Pit in the #SheSpeaksSpring Giveaway, publishingDate=March 20, 2019 12:00 AM, maxResponses=null, noOfComments=null, fileId=33774, blogClosingDate=null, blogCommentClosed=null, blogCategoryId=70165, queryId=0, blogCategoryIdIndex=0, sharedCategoriesList=null, blogStatusId=34, commentsClosedFlag=false, categoryIdForLog=0, blogModuleCategoryId=0, blogFileVo=null, latestCommentsList=null, verticalCatSeoURL=null, currentDate=10/07/2022, blogLink=null, authorName=SheSpeaksTeam, authorLognId=SheSpeaksTeam, authorAcctId=67580, vosTypeid=3, searchTestId=0, searchStatusId=0, searchAuthorType=0, authorBlogNumber=0, surveyData1=null, surveyData1Desc=null, surveyData2=null, surveyData2Desc=null, pullQuoteMemberId=null, filePath=null, fileName=null, vosType=0, subhead=null, offerSubhead=null, description=null, creationTime=null, authorFname=SheSpeaks, verticalCategoryId=null, sectionId=0, imageFileVO=FilesVO [fileId=33774, filePath=null, fileName=null, fileLength=0, fileWidth=0, createdBy=0, createByUser=null, creationTime=null, lastModifiedBy=0, lastModifiedByUser=null, lastModifiedTime=null, mimeType=null, fileRef=null, fileSize=0, extension=null, title=null, body=null, completeFilePath=/pages/img/redesign/blogs/tulips - blog post_03202019091320.jpg, height=350, width=350, maxHeight=480, maxWidth=360, displayWidth=350, displayHeight=350, fileStatusId=0, searchKeyword=null, searchFlag=false, queryId=0, isExists=true], seoURL=Why-Spring-is-Favorite-Season-Win-a-Fire-Pit-SheSpeaksSpring-Giveaway, seoTitle=null, pullQuotesList=null, pullQuote=null, pullQuoteId=0, searchFlag=false, authorByLine=null, authorDesc=null, authorLink=null, authorFileVO=FilesVO [fileId=42371, filePath=null, fileName=null, fileLength=0, fileWidth=0, createdBy=0, createByUser=null, creationTime=null, lastModifiedBy=0, lastModifiedByUser=null, lastModifiedTime=null, mimeType=null, fileRef=null, fileSize=0, extension=null, title=null, body=null, completeFilePath=/pages/img/membersnaps/SheSpeaks_Logo_Symbol_Only_10182021080530.jpg, height=1777, width=1777, maxHeight=50, maxWidth=50, displayWidth=50, displayHeight=50, fileStatusId=0, searchKeyword=null, searchFlag=false, queryId=0, isExists=true], authorFileId=42371, authorType=0, storyImgFileVO=null, storyImgFileId=0, videoHtml=, authorImageFileId=0, authorImageFileVO=null, previousCategoryId=null, previousBlogStatusId=0, fromBlogDetails=0, blogCategoryName=Living, blogCategoryUrl=null, blogCategoryDesc=null, defaultImage=false, tags=null, optionIds=null, tagOptionId=null, tagId=null, tag=null, tagID=0, tagDetails=null, tagIds=null, testId=0, extBlogURL=null, extBlogStatus=0, bloggerSince=null, extBlogLimit=0, authorTestsList=[], blogURL=, blogName=, bloggerProfileId=0, sliderBlog=false, eventonHome=false, vosonHome=false, partyAndGiveawayDate=04/07/2019, imageCredit=null, pullQuoteMemId=null, offerSubHead=null, subHead=null, displayOrder=0,includeInGoogleSearch=false]
Mar 20, 2019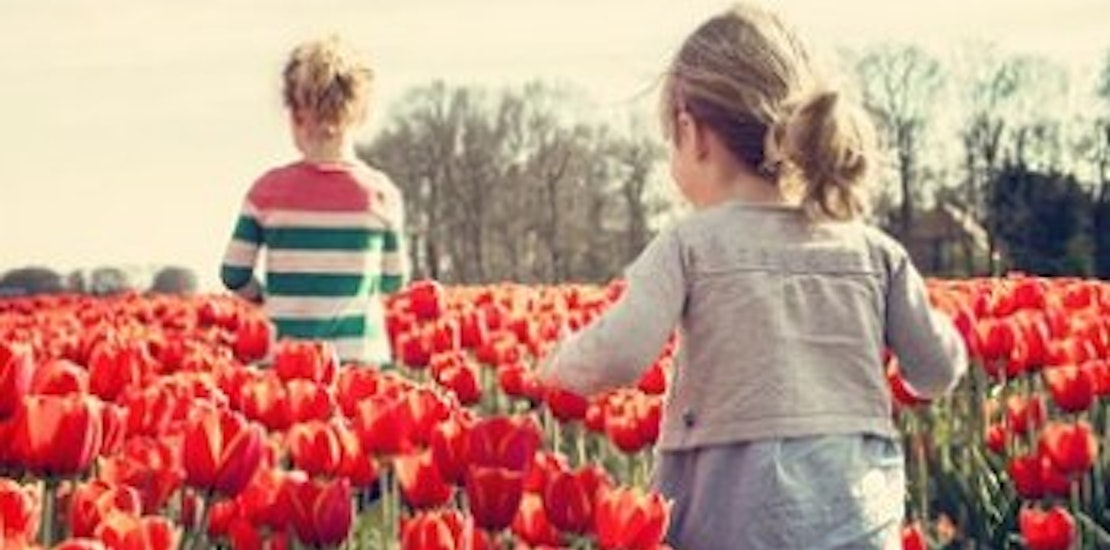 I don't want to sugar coat it. Spring is my favorite season. It's that sweet spot between bulky coats and bathing my whole body in sunscreen. There's just lots of great reasons to celebrate.
Why do you love spring - or prefer another season? Tell us and you'll be entered to win a foldable Fire Pit - so you can enjoy relaxing outside any evening of the year. Plus, this version even comes with a carrying case so it's great for tailgating, camping, or just hanging out in the yard.
More time outside
I moan over losing that extra hour during Daylight Savings Time, but when it's still bright outside after dinner, it feels like a blessing. The weather is great for long walks, bike riding, playing with the kids, or my favorite - relaxing outside with dinner and a drink.
The world in bloom
Flowers are finally out of hibernation and everything is blossoming. I love to get my hands dirty and feel the satisfaction of spending time outside in my garden. But even if you don't like to dig in the ground, it's hard not to smile when you drive down the street and see buds coming up, bushes turning color, or even fresh-cut bouquets in a store window.
Wardrobe change
Good-bye wool hats and mittens. Hello to throwing on a light sweater over flowy dresses or jeans with a cute tee. It's time to switch out the closet and get rid of everything bulky.
Spring cleaning
No, the cleaning part doesn't excite me, but now that I can open the windows wide, I'm finding my inner Marie Kondo and making the house feel a little more full of joy.
Everything Fresh
It's time to head out for delicious produce at Farmer's Markets and Strawberry Festivals. Or to enjoy the taste of spring all year long, plant an herb garden. You can buy the plants at your neighborhood garden store, and keep them inside or out. Cut the herbs off as needed, and sprinkle them on whatever you cook for months. Easy peasy and delicious.
What do you love about spring? Tell us and you'll be entered to win a Fire Pit to enjoy a night outside any time of the year!
*One lucky constestant will be chosen at random to receive a Fire Sense 29 diam. Folding Fire Pit, valued at $70.74. We may replace it with one of similar value. Giveaway is open through April 7th, 2018 to U.S. residents at least 18 years of age. Entrants must be a member of SheSpeaks. If you are not a member, click here to join. Winner will be notified by email.
Update: Thanks to all who entered. Congrats to our winner, SheSpeaks member CaseyLynn76!