Five Minute Kale Salad Recipe and Rubbermaid BRILLIANCE Giveaway #StoredBrilliantly

by
SheSpeaksTeam
is this the date @ED : BlogVO [categoryId=70164, blogId=145212, blogTitle=Five Minute Kale Salad Recipe and Rubbermaid BRILLIANCE Giveaway #StoredBrilliantly, publishingDate=October 17, 2017 12:00 AM, maxResponses=null, noOfComments=null, fileId=30155, blogClosingDate=null, blogCommentClosed=null, blogCategoryId=70164, queryId=0, blogCategoryIdIndex=0, sharedCategoriesList=null, blogStatusId=34, commentsClosedFlag=false, categoryIdForLog=0, blogModuleCategoryId=0, blogFileVo=null, latestCommentsList=null, verticalCatSeoURL=null, currentDate=03/26/2023, blogLink=null, authorName=SheSpeaksTeam, authorLognId=SheSpeaksTeam, authorAcctId=67580, vosTypeid=3, searchTestId=0, searchStatusId=0, searchAuthorType=0, authorBlogNumber=0, surveyData1=null, surveyData1Desc=null, surveyData2=null, surveyData2Desc=null, pullQuoteMemberId=null, filePath=null, fileName=null, vosType=0, subhead=null, offerSubhead=null, description=null, creationTime=null, authorFname=SheSpeaks, verticalCategoryId=null, sectionId=0, imageFileVO=FilesVO [fileId=30155, filePath=null, fileName=null, fileLength=0, fileWidth=0, createdBy=0, createByUser=null, creationTime=null, lastModifiedBy=0, lastModifiedByUser=null, lastModifiedTime=null, mimeType=null, fileRef=null, fileSize=0, extension=null, title=null, body=null, completeFilePath=/pages/img/redesign/blogs/Screen Shot 2017-10-09 at 2.53.11 PM_10092017145558.jpg, height=350, width=350, maxHeight=480, maxWidth=360, displayWidth=350, displayHeight=350, fileStatusId=0, searchKeyword=null, searchFlag=false, queryId=0, isExists=true], seoURL=On-the-Go-Salad-Recipe-and-Rubbermaid-BRILLIANCE-Giveaway, seoTitle=null, pullQuotesList=null, pullQuote=null, pullQuoteId=0, searchFlag=false, authorByLine=null, authorDesc=null, authorLink=null, authorFileVO=FilesVO [fileId=42371, filePath=null, fileName=null, fileLength=0, fileWidth=0, createdBy=0, createByUser=null, creationTime=null, lastModifiedBy=0, lastModifiedByUser=null, lastModifiedTime=null, mimeType=null, fileRef=null, fileSize=0, extension=null, title=null, body=null, completeFilePath=/pages/img/membersnaps/SheSpeaks_Logo_Symbol_Only_10182021080530.jpg, height=1777, width=1777, maxHeight=50, maxWidth=50, displayWidth=50, displayHeight=50, fileStatusId=0, searchKeyword=null, searchFlag=false, queryId=0, isExists=true], authorFileId=42371, authorType=0, storyImgFileVO=null, storyImgFileId=0, videoHtml=, authorImageFileId=0, authorImageFileVO=null, previousCategoryId=null, previousBlogStatusId=0, fromBlogDetails=0, blogCategoryName=Food, blogCategoryUrl=null, blogCategoryDesc=null, defaultImage=false, tags=null, optionIds=null, tagOptionId=null, tagId=null, tag=null, tagID=0, tagDetails=null, tagIds=null, testId=0, extBlogURL=null, extBlogStatus=0, bloggerSince=null, extBlogLimit=0, authorTestsList=[], blogURL=, blogName=, bloggerProfileId=0, sliderBlog=false, eventonHome=false, vosonHome=false, partyAndGiveawayDate=11/01/2017, imageCredit=null, pullQuoteMemId=null, offerSubHead=null, subHead=null, displayOrder=0,includeInGoogleSearch=false]
Oct 17, 2017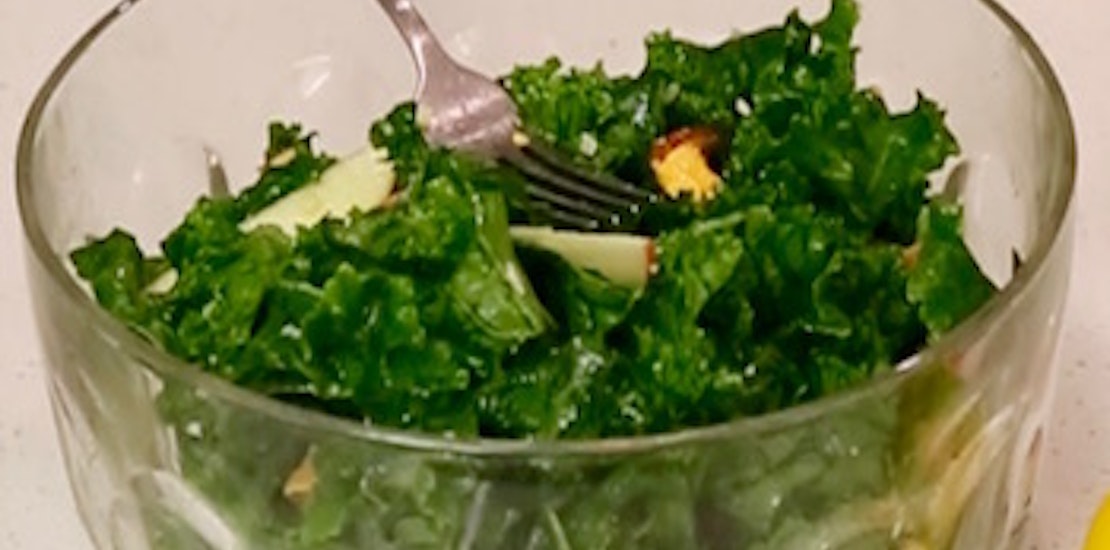 Now that fall has finally arrived, we're all ready for the crisp weather and good food. But not everything we eat can be pumpkin spice, caramel apples, and Halloween candy. If you are looking for some healthy lunch inspiration for this season, check out our simple & delicious Fall Harvest Kale Salad recipe.
We stored our salad in Rubbermaid BRILLIANCE Salad and Snack containers. Since the season pretty much always has us on the move whether it be work or fall activities, it's great to have the perfect container to take your salad and snacks on-the-go.
Enter to win a Rubbermaid BRILLANCE Salad and Snack Set and $25 grocery store gift card.
Step 1: Watch the video below.
Step 2: Comment on this post to tell us what your favorite on-the-go meal is.
BONUS entry
Share the video on Twitter! Click here to tweet: "Easy and Delicious Fall Harvest Salad Recipe VIDEO: bit.ly/2ye3U0K @SheSpeaksUp #StoredBrilliantly #entry"
*One commenter (or one Tweeter) will be chosen at random to receive a Rubbermaid BRILLIANCE Salad and Snack Set and a $25 grocery store gift card provided that gift cards can be purchased online for that location. Giveaway is open to U.S. residents at least 18 years of age. Enter through November 1, 2017. Winner will be chosen randomly and notified by email.
This is a sponsored post for SheSpeaks/Rubbermaid®