Our Fall TV Can't-Wait-To-Watch List & A Free Year of Amazon Prime In Our #FallTVGiveaway

by
SheSpeaksTeam
is this the date @ED : BlogVO [categoryId=70162, blogId=145203, blogTitle=Our Fall TV Can't-Wait-To-Watch List & A Free Year of Amazon Prime In Our #FallTVGiveaway, publishingDate=September 20, 2017 12:00 AM, maxResponses=null, noOfComments=null, fileId=30113, blogClosingDate=null, blogCommentClosed=null, blogCategoryId=70162, queryId=0, blogCategoryIdIndex=0, sharedCategoriesList=null, blogStatusId=34, commentsClosedFlag=false, categoryIdForLog=0, blogModuleCategoryId=0, blogFileVo=null, latestCommentsList=null, verticalCatSeoURL=null, currentDate=03/24/2023, blogLink=null, authorName=SheSpeaksTeam, authorLognId=SheSpeaksTeam, authorAcctId=67580, vosTypeid=3, searchTestId=0, searchStatusId=0, searchAuthorType=0, authorBlogNumber=0, surveyData1=null, surveyData1Desc=null, surveyData2=null, surveyData2Desc=null, pullQuoteMemberId=null, filePath=null, fileName=null, vosType=0, subhead=null, offerSubhead=null, description=null, creationTime=null, authorFname=SheSpeaks, verticalCategoryId=null, sectionId=0, imageFileVO=FilesVO [fileId=30113, filePath=null, fileName=null, fileLength=0, fileWidth=0, createdBy=0, createByUser=null, creationTime=null, lastModifiedBy=0, lastModifiedByUser=null, lastModifiedTime=null, mimeType=null, fileRef=null, fileSize=0, extension=null, title=null, body=null, completeFilePath=/pages/img/redesign/blogs/TV_09182017114737.jpg, height=350, width=350, maxHeight=480, maxWidth=360, displayWidth=350, displayHeight=350, fileStatusId=0, searchKeyword=null, searchFlag=false, queryId=0, isExists=true], seoURL=Our-Fall-TV-Can-t-Wait-To-Watch-List-And-Free-Year-of-Amazon-Prime-In-Our-FallTVGiveaway, seoTitle=null, pullQuotesList=null, pullQuote=null, pullQuoteId=0, searchFlag=false, authorByLine=null, authorDesc=null, authorLink=null, authorFileVO=FilesVO [fileId=42371, filePath=null, fileName=null, fileLength=0, fileWidth=0, createdBy=0, createByUser=null, creationTime=null, lastModifiedBy=0, lastModifiedByUser=null, lastModifiedTime=null, mimeType=null, fileRef=null, fileSize=0, extension=null, title=null, body=null, completeFilePath=/pages/img/membersnaps/SheSpeaks_Logo_Symbol_Only_10182021080530.jpg, height=1777, width=1777, maxHeight=50, maxWidth=50, displayWidth=50, displayHeight=50, fileStatusId=0, searchKeyword=null, searchFlag=false, queryId=0, isExists=true], authorFileId=42371, authorType=0, storyImgFileVO=null, storyImgFileId=0, videoHtml=, authorImageFileId=0, authorImageFileVO=null, previousCategoryId=null, previousBlogStatusId=0, fromBlogDetails=0, blogCategoryName=Entertainment, blogCategoryUrl=null, blogCategoryDesc=null, defaultImage=false, tags=null, optionIds=null, tagOptionId=null, tagId=null, tag=null, tagID=0, tagDetails=null, tagIds=null, testId=0, extBlogURL=null, extBlogStatus=0, bloggerSince=null, extBlogLimit=0, authorTestsList=[], blogURL=, blogName=, bloggerProfileId=0, sliderBlog=false, eventonHome=false, vosonHome=false, partyAndGiveawayDate=10/08/2017, imageCredit=null, pullQuoteMemId=null, offerSubHead=null, subHead=null, displayOrder=0,includeInGoogleSearch=false]
Sep 20, 2017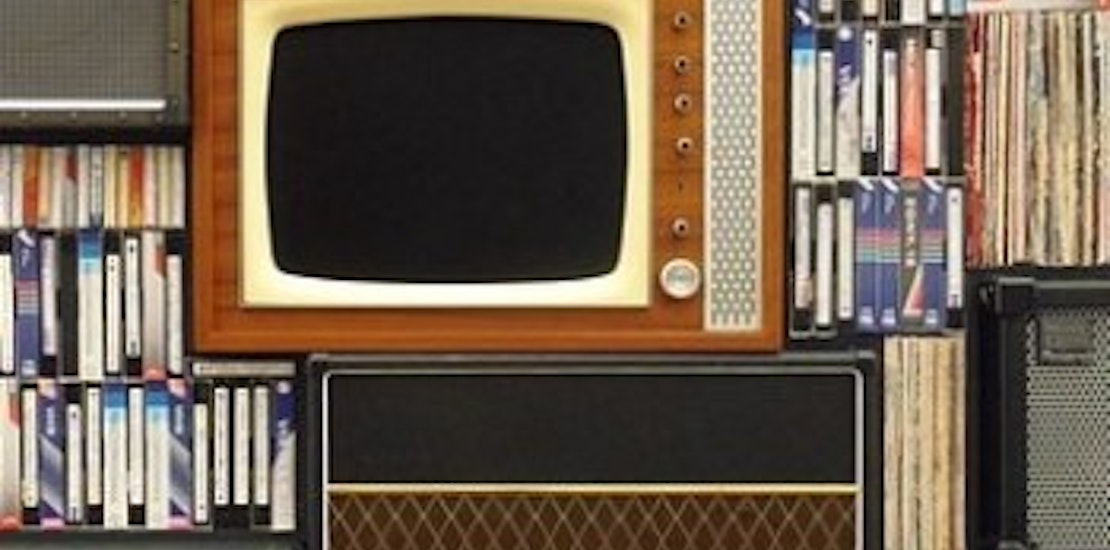 From the nostalgic reboot to the brand new, this year's fall TV and streaming service line up is sure to keep your evenings full of laughs and entertainment. So go ahead and indulge, stock up on popcorn and cozy up on the couch to catch this season's TV entertainment.
Here are the shows on our can't-wait-to-watch list. What shows are on your list? Tell us for the chance to win a free year of Amazon Prime!
This is Us, NBC Sep. 26, 9/8c
Season one of This is Us was last year's breakout hit. Can their sophomore season be just as good? We sure hope so! The cast of this multi-generational drama insists that this year's episodes will answer some of the questions we all want answered, and that the scripts are funnier and more intense. We should buy extra tissues now.
Will & Grace, NBC Sep. 28, 9/8c
Any fan of the show Will & Grace will tell you that it's not merely a comedy duo, but a fabulously funny foursome with stars Debra Messing, Eric McCormack, Sean Hayes and Megan Mullally reprising the once controversial roles we have all come to know and love. Though we haven't had Will, Grace, Jack and Karen in our living rooms for more than 10 years - we are more than ready to welcome them back!
Stranger Things, Netflix Oct. 27
If there's one thing this culty show promises to all of the immediate fans it garnered last year, was that things are only going to get stranger and more riveting this season. Set in the glorious 80's, the sci-fi series pays homage to some of our favortie classics like E.T. and Jaws. We can't wait to see what Eleven and friends get up to next and what the Upside Down has in store for residents of Hawkins, Indiana.
Ten Days in the Valley, ABC Oct. 1, 10/9c
It's every mom's worst nightmare when Jane Sadler, played by veteran actress Kyra Sedgwick, realizes her young daughter has vanished from their home in the middle of the night. The Hollywood writer's life is turned upside down while the fiction she writes on the page turns all too real. The mystery/thriller looks to be edge of your seat action with a high chance of cliffhangers that will make you clear your Sunday evening schedule.
Curb Your Enthusiasm, HBO Oct. 1
From the man who created the "show about nothing", Larry David's brand of humor has been sorely missed since the last episode of HBO's Curb Your Enthusiasm aired six years ago. But fans are finally about to get their fix of this funny man and the comedy ensemble behind the hit show as the new season 9 is set to air October 1st. We can't wait to see the ridiculous misunderstandings and mishaps Larry and friends get themselves into next.
The Blacklist, NBC Sep. 27, 8/7c
James Spader is back as Raymond "Red" Reddington for season five of NBC's crime thriller The Blacklist. The popular show promises more twists and turns as Red rebuilds his criminal empire after losing it all. Plus, fans are more than eager to explore and find interesting connections between Red and his newfound daughter Liz.
The Mayor, ABC Oct. 3, 9:30/8:30c
ABC's new show, The Mayor, looks to be a very telling and hilarious tale about politics and the election process. In an effort to be discovered, a young struggling hip-hop artist comes up with the brilliant idea of running for mayor. Courtney Rose, played by Brandon Michael Hall, wants nothing more than a little promotion for his mix-tape and never expects to actually win the election. But when his community chooses him to run the city, Rose is forced to take a crash course in local politics. We can't wait to see how this one turns out.
What shows are you excited to watch? Tell us for the chance to win a free year of Amazon Prime!
There are two ways to enter:
Comment below and tell us what shows are on your can't-wait-to-watch list.

Tweet about the giveaway: Click

HERE

to Tweet: "Entered the #FallTVGiveaway to win a year of Amazon Prime, thx to @SheSpeaksUp!

bit.ly/2xNgce6

"
*One lucky commenter or Tweeter will be chosen at random to receive a year of free Amazon Prime, valued at $99. Giveaway is open through October 8th, 2017 to U.S. residents at least 18 years of age. Entrants must be a member of SheSpeaks. If you are not a member, click here to join. Winner will be notified by email.