By
daisykuchins
Oct 08, 2013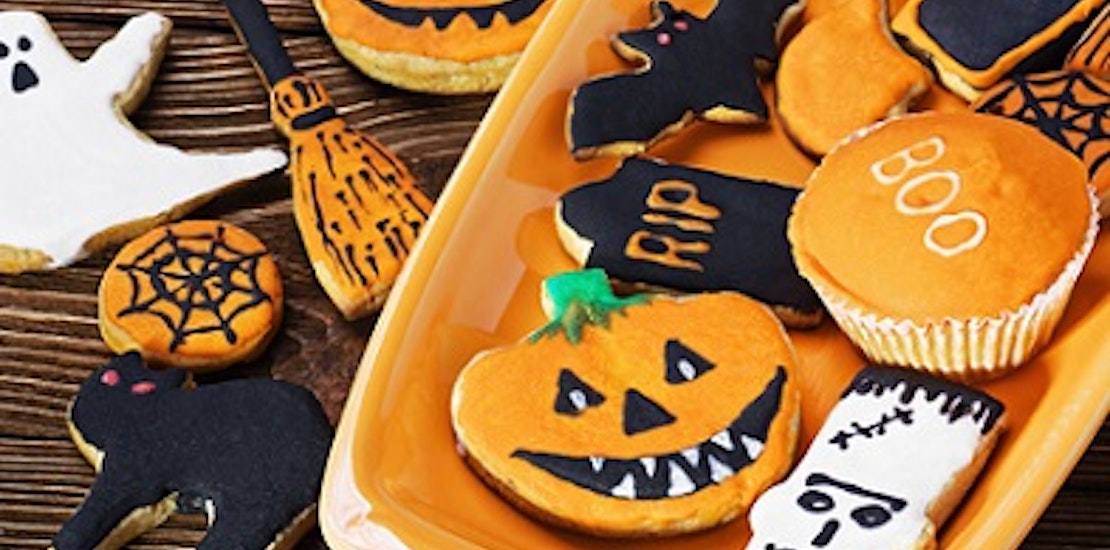 We've got twice the treats!
Like candy? Then enter our Goodie Giveaway below, and you could win a box worth $50 filled with your favorite Halloween candy!
But first, we caught up with Holiday Party Expert and celebrity guest blogger Daisy Kuchins for her 4 best Easy Tips to make your holiday haunt more fun than a Vampire's Ball! She told us:
"As the editor of a holiday website, I see a lot of creative Halloween ideas - crafts, recipes, decorating tips and costume ideas start coming in from my writers when October begins. Through the years there are some ideas that I've adopted and are now my go-to's every year. The common denominator to all these crafts and recipes is that they are super easy, which I am all about. When I need to bring a dish to a party or an activity to do with the kids, these are my favorite EASY Halloween tricks I have up my sleeve."
Craft: Mummified Jar Candle Holders

With a new baby this Halloween, I can truly appreciate DIY and crafts that are easy without necessarily looking it. That's one reason why I love this decorative craft. It's cheap to make and you might even have everything you need around the house.

Treat: Tombstone Brownies

This Halloween treat is one of my favorite go-to recipes for parties. They are easy enough to make, since they are only semi-homemade, and they really make me look more creative than I think I am. kids will love to make, and eat these brownies.

Pumpkin Decorating: Halloween Glitter Pumpkins

One reason I love this glitter pumpkin craft is because it can be used for Halloween and Thanksgiving. It is a great inexpensive centerpiece for an elegant Fall bash.

Finger Food: Mummy Dogs

These Halloween appetizers are so ridiculously easy, and both kids and adults will love them. For bite-size appetizers just use cocktail weiners. For a slightly more upscale version use phyllo dough and sausages. If your kids are free have them help you create the mummy dogs; they'll love making them as much as they love eating them.
Special thanks to Daisy! To enter the Goodie Giveaway* comment below by October 13th and tell us all about your favorite Halloween candy! And now to get the party started, how about a little "Monster Mash?"
*Open to US residents only. No purchase necessary. Winners will be randomly selected and notified on October 14, 2013. UPDATE: Giveaway has ended.