How Many Hot Chiles in Your Cinco de Mayo?

By
SheSpeaksTeam
May 01, 2012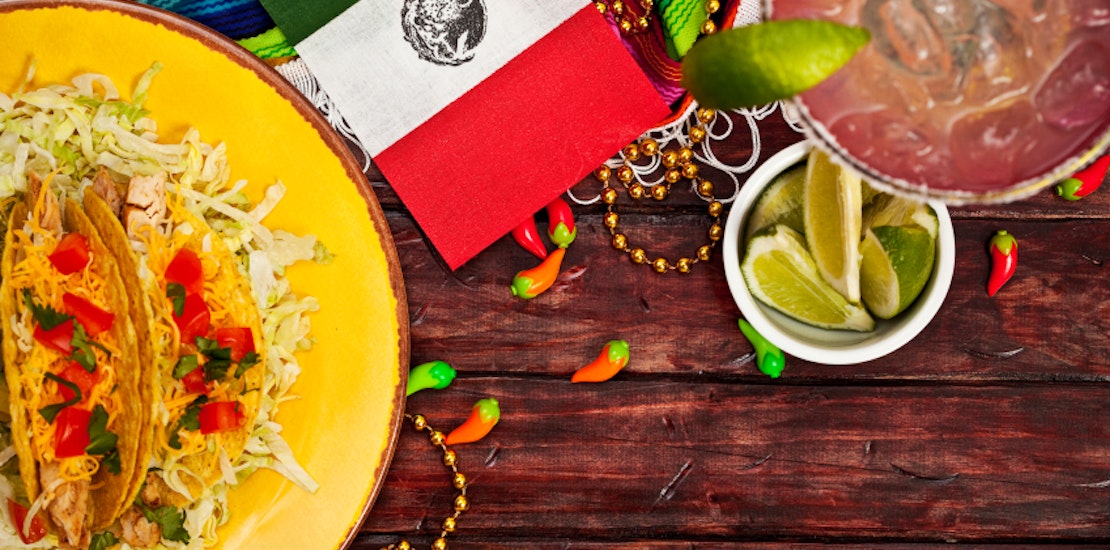 This year Cinco de Mayo, the traditional Mexican celebration on May 5th, will fall on a Saturday evening. This seems like a great excuse to have some fun with your family and friends and cook up a mexican fiesta.
DId you know this celebration first began to mark the 1862 victory of the Mexican army against France at the Battle of Puebla during the Franco-Mexican War (1861-1867). Cinco de Mayo is not related to Mexican Independence that was established in 1810 on the 16 September.
There are many wonderful things about taking this Mexican festival and making it your own. For most of us in the US, Cinco de Mayo involves an array of popular traditional Mexican foods, such as tacos, enchiladas and fajitas with a range of tortillas, dips and sauces such as salsa, gaucamole and mole. With just a few inexpensive and delicious ingredients you can whip up a terrific family style feast with lots of great flavors and colors. Kids can enjoy the dips and the fun of build-your-own taco bar choices and the adults can indulge in the hotter side of Mexican cuisine and perhaps a margarita.
A really great Mexican feast can start with just a dozen key ingredients and the rest is really up to you. The work is really in making your selections for flour or corn tacos or for picking the heat in your chiles such as ancho, jalepeno or habenero. You could make a simple gaucamole with just lime, salt and garlic or really get more creative and add your taste in chiles and other ingredients. And it seems everyone has their own little twist on how to make good rice and beans!
So to help get the party started we have put together a basic shopping list for your Mexican feast but for your chance to win this week, we'd like you to add your favorite Mexican recipe OR review a food product that you use to create your mexican feast. For example you could review a bottled hot chile sauce, a favorite brand of wrap or bag of tortilla chip, jar of salsa, or packet of gaucamole or queso. We'd like to know what secret ingredients you use to make your Mexican magic in the kitchen!
So to get you started here are our 12 suggested shopping items for this Cinco de Mayo, but we'd love to hear what you would add to this list.
Limes
Mexican Cheese blend
Queso
Tomatoes
Salsa
Cilantro
Corn & Flour Tortillas & Burritos
Tortilla Chips
Avocados
Garlic
Chiles
Beef, Chicken or seafood
The winners, selected at random from all review and recipe entries, will win one of these great prizes to help for their next party:
Each entry for a review and/or a recipe will count as an additional entry in the giveaway. All entries must be submitted by 6pm EST on Monday May 7th. This giveaway is for US residents only. Please be sure to update your profile with your correct address to ensure we send prizes to the right place!