A First For Women Republicans In Washington

By
drodriguez
Sep 03, 2008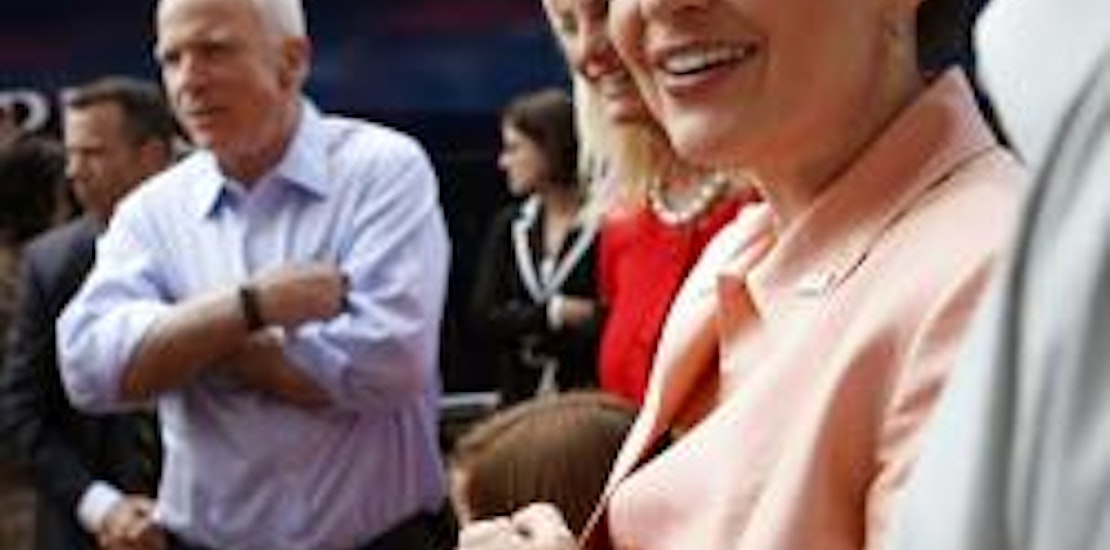 A few days ago Senator John McCain did something no other Republican presidential nominee has ever done before in the history of the party: he chose a woman as his vice presidential running mate. The news of Governor Sarah Palin's nomination surprised many people following the campaign around the country. Now, everyone knows the name Sarah Palin and everyone wants to know just who she is.
After a quick look at Sarah Palin's resume one thing is clear: she has become accustomed to breaking barriers throughout her short career. In 2006 at the age of 42, Palin became Alaska's first woman governor as well as the youngest governor in Alaskan history. She was also the first governor to have her inauguration ceremony outside of Juneau as she chose to have it held in Fairbanks instead.
A look into her personal life and history reveals a personality that we don't think of when we think of politics as usual in Washington. From former beauty queen runner up to a seasoned moose hunter to mother of five, Palin does not easily fit into any mold. Her political career began 16 years ago when she joined her local city council. And from there, she later became mayor of a small town called Wasilla.
Her lack of experience in the political arena is an issue for some who wonder if she is ready to handle a vice presidency. But others are more optimistic. June Radintz, a retired nurse and Republican, commented to the Boston Globe regarding Palin's nomination, "If she is what she says she is, it'd be wonderful. It sounds like she doesn't go with the flow. I'm tired of the same old rhetoric. She's refreshing."
As news pours into the media regarding Gov. Palin's political history, we are also hearing quite a bit about her family and personal life. MSNBC recently reported about a statement made by the campaign informing the public that Sarah Palin's 17-year-old daughter is currently 5 months pregnant and planning to marry the baby's father. Aides from the campaign said that making the pregnancy public was aimed at quelling internet rumors that Sarah Palin's infant son is actually her daughter's.
What do you think of Sen. John McCain choosing Gov. Sarah Palin as his running mate?
Will this change the way you vote come November?