Your Toddler Can't Sleep? Maybe It's the TV Shows They're Watching

By
SheSpeaksTeam
Aug 12, 2012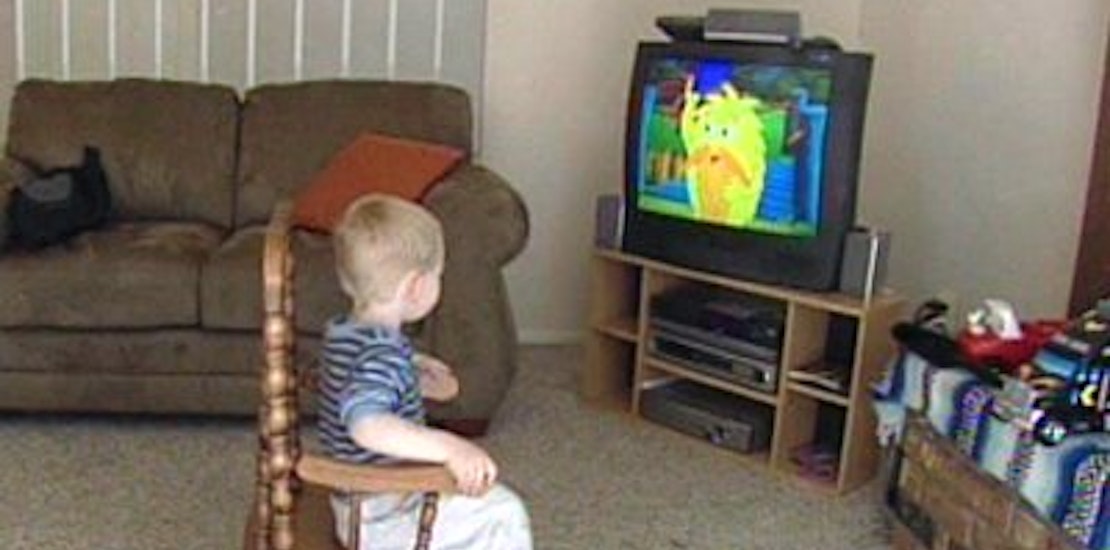 We all know too much TV is never a good thing for our kids, but now new studies are showing it may also matter what our kids are watching. USA Today reports about the study to be published in the journal Pediatrics that shows kids who watch age appropriate television content sleep a lot better than those who are watching inappropriate shows and movies.
Instead of changing the amount of time kids involved in the study spent watching TV, researchers simply changed the programs. Lead author Michelle Garrison explains, "We know that media is already playing a large role in the lives of many families. We felt that just by changing the content, we could have an impact on the health and development of these kids. That was borne out in results."
Preschoolers who had previous suffered sleep dysfunctions improved greatly over a 12-month period of watching the approved content like Sesame Street, Dora the Explorer, and Curious George. Shows like Spongebob and Scooby Doo are often watched by 3 and 4-year-olds when these programs are actually meant for kids a few years older. Garrison explains, "These are fun shows I would totally sit down and watch with an 8- or 9-year-old, but for a 3- or 4-year-old, it's too much and too overwhelming."
What do you think of the study that suggests young children can have better sleep if they stick to TV content appropriate for their age group?
What shows does your preschooler prefer? Have you noticed any changes in sleeping habits that coincide with the type of TV programs they watch?