Your New Favorite Burger Topping: Grilled Leeks

By
savvyjulie
Jun 20, 2011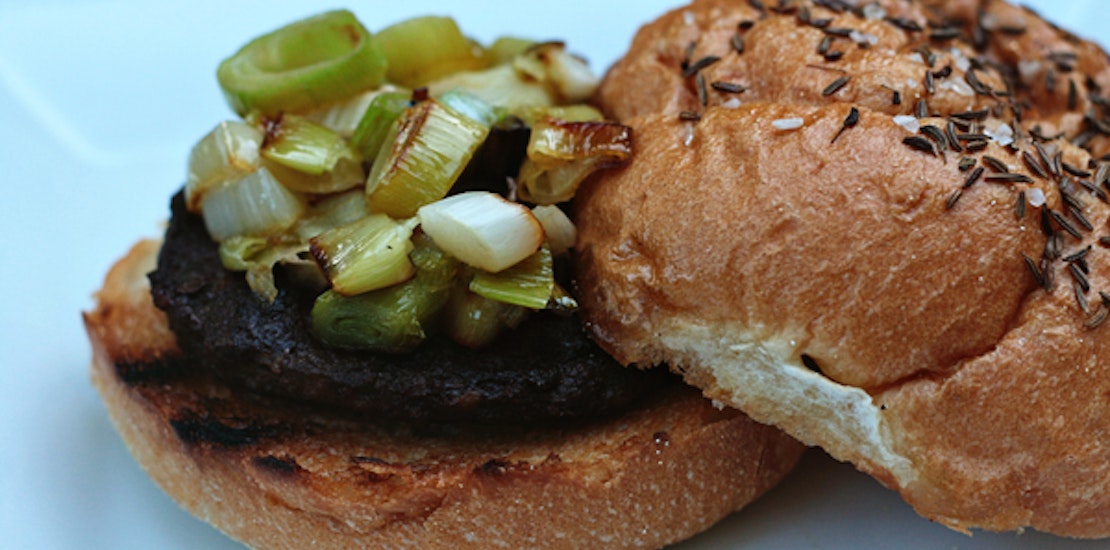 Don't limit your grilling adventures to the typical hot dogs, hamburgers and chicken. You can do so much more than cook up a main dish protein! Expand your horizons and try grilling up some vegetables, potatoes, garlic bread or even a dessert. Not sure where to start?

Dip your toes into the alternative grilling waters with these sweet and smoky leeks, perfect to add a bit of pizzazz to old classics like burgers and chicken, or topping garlic bread and pasta dishes.


Grilled Leeks

1 bunch of leeks
2 tablespoons extra virgin olive oil
1 teaspoon coarse sea salt

Cut off the tough green ends and the root ends of the leeks. Peel off the outer layer of each leek. Slice the leeks into ½"-think slices.

Place all the leeks in a colander and rinse to get out the dirt that tends to embed under the layers of the leeks. Rub the leeks under cold running water until the water runs clear.

Set the colander on top of a dish towel or a few layers of paper towels for 20-30 minutes to allow the leeks to dry a bit.

In the meantime, fire up the grill to a medium-high temperature.

Spread the leeks out on top of a piece of aluminum foil. Toss with the olive oil and sprinkle with sea salt.

Lay the aluminum foil and leeks out on the grate. Cook for 15-25 minutes, turning occasionally with a metal spatula, until softened and browned.




This recipe is also easily adapted for vegetables like asparagus, carrots, green beans and broccoli. Simply wash and chop your chosen veggies into bite-sized pieces and grill as described above.

What does your next grilling adventure entail?