You May Want to Eat Some Milk Chocolate Today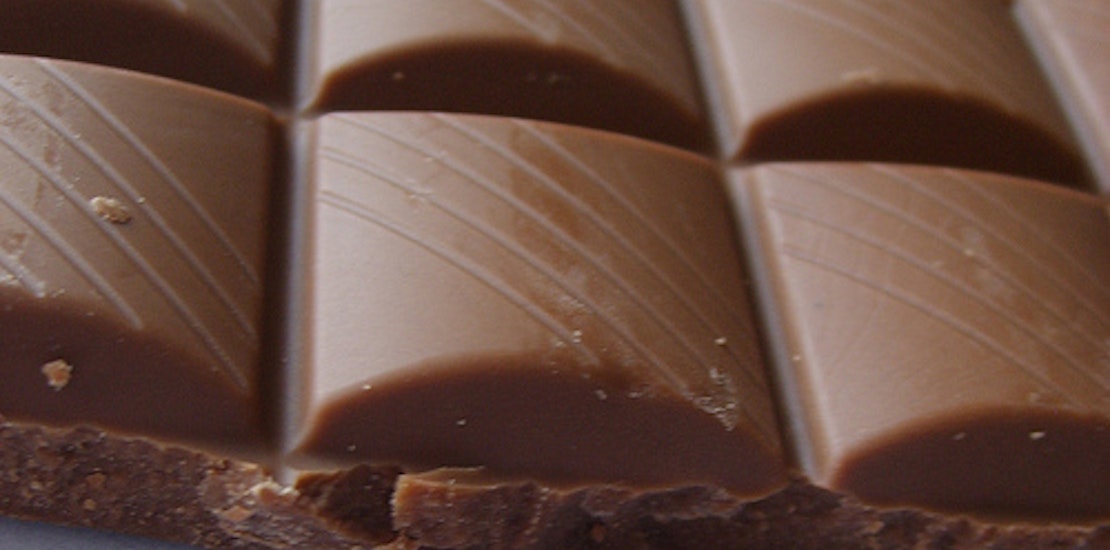 Like you needed a reason.
But just in case you were in doubt about whether to eat that piece of chocolate… go for it. Because today is National Milk Chocolate Day.
There won't be presidential speeches, bank holidays, or parades. But guess what, it'll be a day off of school! Oh wait, it's summer vacation. Still, a day off from school for any reason IS reason enough to celebrate with a piece of….milk chocolate!
First let's dispel some
common misconceptions
about today's honoree, Mr. Milk Chocolate! CandyUSA.com tell us that,
Chocolate is not linked to causing acne.
Chocolate is not linked to causing cavities (dental caries) as much as other candies and sweet foods.
Chocolate provides nutrition like protein, riboflavin, calcium, and iron.
Chocolate does not raise blood cholesterol levels (because cocoa butter has high stearic acid).
Now doesn't that make you smile?
If you're among the 92% of Americans who prefer milk chocolate, you probably don't need a reason, excuse, or ideas for celebrating this day. But just in case, let me share a few:
Visit a local chocolatier! You'll be sure to find wonderful milk chocolate novelties, like the ability to put your name in chocolates (most people want their name in lights. How passé!).
Pretend you're on Iron Chef and chocolate is the secret ingredient. Make an entire meal based on chocolate (it can be done!).
Play some chocolate inspired games online at places like M&Ms.com
Read a book about chocolate (or watch the movie!). Favorites like Chocolat for adults, or Charlie and the Chocolate Factory for kids are decadent and sweet!
The invention of milk chocolate, that sweet and creamy treat, is worth celebrating. By simply enjoying a bite, or by actively engaging in a bit of chocolate-love and merriment!
So grab a milk-chocolate bar, drop, kiss, or chip. Whatever your favorite form, and celebrate 136 years of milk chocolate existence!
What's your favorite milk chocolate candy, recipe, or memory?