Yoga Is a Tool to Overcome Eating Disorders

By
divinecaroline
Mar 11, 2011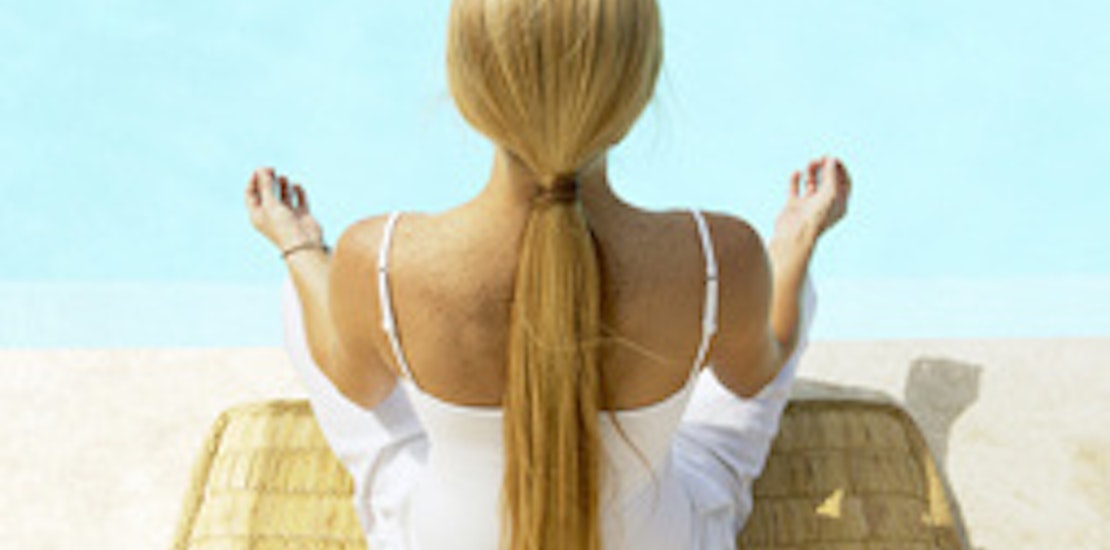 "Yoga teaches us to cure what need not be endured and endure what cannot be cured." -B.K.S. Iyengar
Sometimes people try to find answers in different places or in other people, when in fact the answer is always been inside you. People that suffer from eating disorders are often people that go through destructive thoughts in their minds all the time. Nowadays, the statistics of people struggling with eating disorders has increased by an incredible percentage, and the numbers keep rising year by year. Eight million people in United States have an eating disorder?seven million are women and one million are men. Eating disorders have the highest mortality rate of any mental illness according to the Southern California Department of Mental Illness (SCDM).
You may be thinking ?. What does this have to do with yoga? I was trying to find a solution for my eating disorder, and after researching and analyzing all of my options, I came to the conclusion that I can not afford a psychologist each week, but I can afford yoga classes, which is very similar to a personal therapist. After having my first class, I had flashbacks of the old days when I took my in-patient treatment in Mexico. The music and the breathing exercise made me feel good and my mind was blanked out until I reached peace. That blank moment in my life made everything worthwhile.
Eating disorders can be treated through calmness and a peaceful mind. With the power and knowledge of meditation in yoga, people develop self-esteem within themselves, acquire true knowledge of their body, and connect their mind with their body and soul. This is the main problem with people that suffer from eating disorders.
Since I had been struggling with my bulimia, I wanted to know how it would feel for one day to not be thinking about food, how fat I am, or what can I do to slim down. That's only possible when I am in my yoga classes. For one hour I can feel myself the way I am. Yoga gives me that feeling of peace that nothing else, not even a psychologist, can give me.
At the beginning of my yoga class the instructor asks if we are struggling with something. I never said anything about my problem, but I'd researched and I'd read many articles, I put these things into practice, and they really work. I can say that some bending poses can help through depression, and forward bends can calm the spirit and reduce eating disorder effects. The yoga poses that work the most are the ones when external factors are shut out, and concentration allows you to focus on your inner-self. Breath is very important, since it helps you move you to a mental state of greater awareness and calmness found only at yoga. Practice is the most important thing in yoga. Each class that you take is different, because every day you may have a different mood. I noticed that when I'm happy with myself and I ate well the whole day, I can be more focused on my class than if I behaved badly during the day. Also, it has been proven that women that practice yoga, instead of other classes full of mirrors, feel more comfortable with themselves and develop good self-esteem.
Many in-patient treatments use yoga as a therapy. I found that many eating disorder clinics use yoga, and I asked my instructor why. She said: people need to connect their mind with their body, not listening your body and not knowing how to control yourself create serious problems. Well, management of stress can be acquired through breathing exercises. Inhale and exhale many times when you feel frustrated, a short time after you will feel better, and you will notice how the stress almost disappears. I discovered that yoga is good, not just because after doing it I feel good, but that every time and every where I can meditate and find the answer of what is making me lose control or making me feel anxious. Even though it doesn't always work, I still have faith that someday, if I keep practicing yoga, I will be so conscious about myself that I will be able to understand my body and my mind, and I will be able to handle my stress and block destructive thoughts. Yoga is a tool for your life, especially for my life. I have faith and I know that the first step to get through eating disorders is want to be healthy and to admit that you have a problem.
It has taken me a long time to overcome my eating problem, but I do not want to live to half way?I want the full road, and to achieve my dreams. I believe that yoga can help me reach my goal. I'll keep on practicing, and with faith, support groups, and talking to a psychologist once or twice a month, hopefully one day I'll win the battle.