Wrapped in Hugs: Making it a Little Easier for Patients with Cancer

By
drodriguez
Oct 29, 2011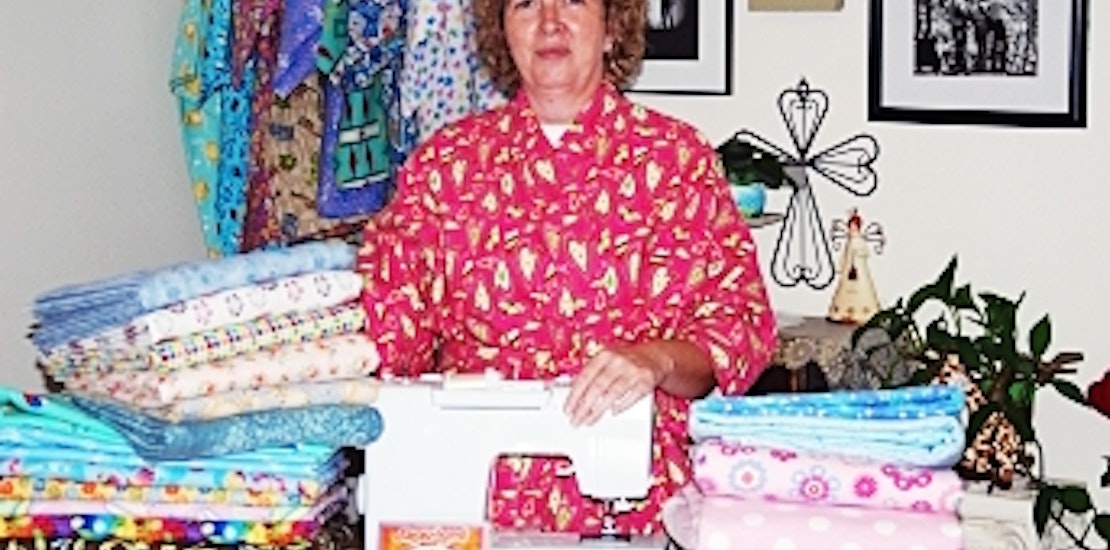 For people who have been diagnosed with cancer, undergoing treatments is a physically and emotionally daunting time for many reasons. One woman has come up with a way to make the medical process just a little easier for patients.
Brenda Jones was diagnosed with breast cancer in 2008 and like most who hear this news felt her world had been turned upside down. On the first day of Jones' radiation therapy, still reeling from her diagnosis, she felt her medical procedure was made even more uncomfortable when faced with having to wear an embarrassingly flimsy hospital gown that opens in the back.
Instead of donning the same cold gown for every treatment Jones decided she would take matters into her own hands. On her website she describes her inspiration to create what she now calls Hug Wraps. Jones says, ""I thought, I'll make my own gown, a cozy, fun alternative. I wanted it warm, with an open front like a kimono wrap and I wanted it to be colorful and fun, not this drab, hideous thing."
It may sound like a small thing, but Jones' Hug Wraps have made treatments warmer and more comfortable for many cancer patients around the world. She makes the wraps out of a soft flannel material and customizes them to work with whatever type of cancer treatment a patient must receive. For children, she adds a matching pillow and blanket.
Jones says she often sends the wraps out free-of-charge, but is having a hard time affording the costs for materials. She is looking to set up a non-profit organization as a way to get sponsorship for the Hug Wraps so she can continue offering this little comfort to cancer patients everywhere. Jones explains, "My ultimate goal is to get these to everyone for free -— there's nothing else I would like more."
What do you think of the "Hug Wraps" Brenda Jones creates?
Share your stories of the small details that can make uncomfortable medical procedures a little easier.