Would You Choose 'Beautiful'?

By
SheSpeaksTeam
Apr 08, 2015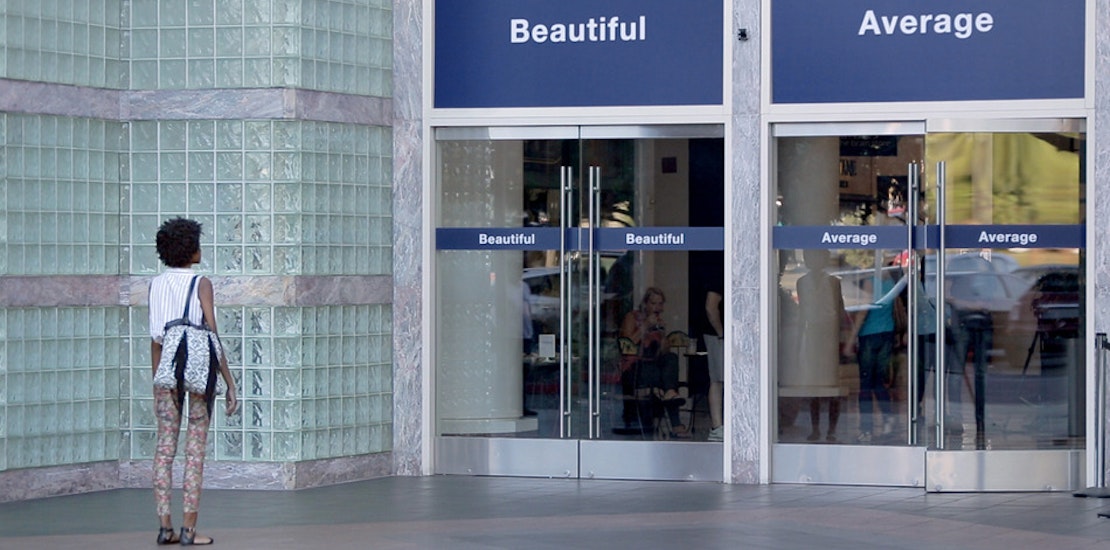 Dove is back with yet another thought-provoking ad about women's idea of beauty. This time the company went international filming in cities like San Francisco, Shanghai, London, Delhi and San Paulo for their #ChooseBeautiful campaign.
In all of the cities the film crew concocted an experiment of sorts. They put up signs in the entryways of popular shopping centers allowing women to choose a path that led to an entrance marked "Beautiful" or a different path leading to a door marked "Average". Some women seem to contemplate which door they should walk through while others seem to just breeze in to the door of their choice. Maybe the "Beautiful" door sounds like the best choice to you, but unfortunately many women don't feel this way about themselves.
A recent report from Mashable discusses a study connected with Dove in which 96% of women said they would not use the word beautiful to describe themselves, though 80% admit there is at least one thing they find beautiful about themselves. A statement from Dove about the campaign explains how they hope more women choose to feel beautiful, "Women make thousands of choices each day — related to their careers, their families, and, let's not forget, themselves. Feeling beautiful is one of those choices that women should feel empowered to make for themselves, every day."
It's interesting to see in the ad how many women just walk through the "Average" door without much hesitation. Women were later questioned about their choices and many of the women who chose the path marked "Average" regretted their decision.
Some uplifting highlights from the spot show a mom pulling her daughter away from the "Average" door and into the "Beautiful" entrance and later a young woman running from the "Average" door to the "Beautiful" door joining her friend at the last second.
What do you think of the latest #ChooseBeautiful campaign from Dove?
Which door do you think you would choose to walk through?