Working Women Win When We Talk About Menopause in the Workplace

By
SheSpeaksTeam
Sep 12, 2019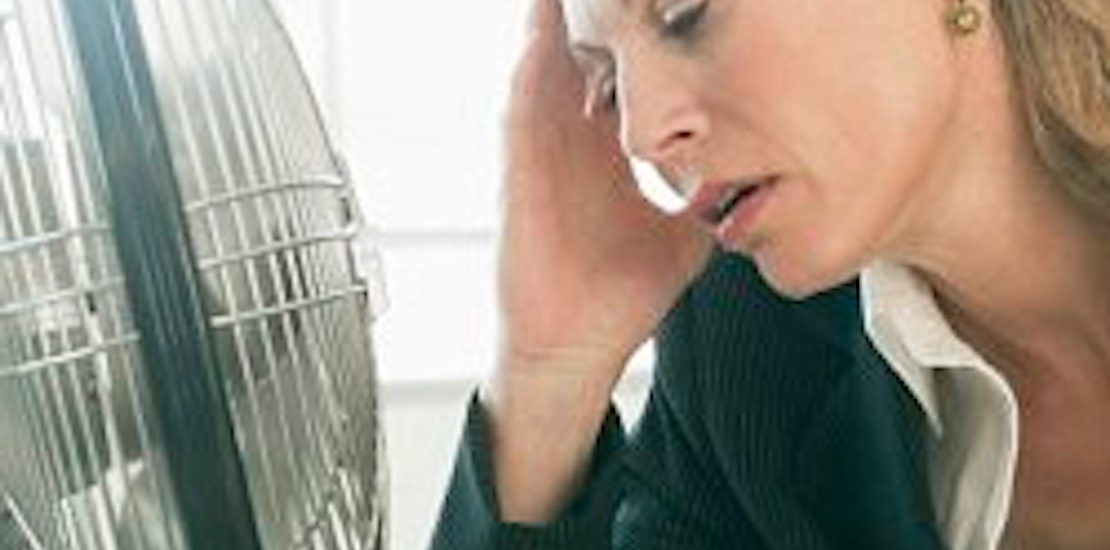 Getty Images
Announcing the news to your employer that you are pregnant may be a little nerve wracking, but most women find it far more uncomfortable to explain to their boss that they are in the throws of menopause. A new study suggests that if menopause were a more acceotable topic in the workplace, like pregnancy, women would suffer less, be more productive and not feel like they have to hide symptoms.
The Guardian reports about a study published in the journal Menopause that looks at 124 women dealing with menopause in the workplace. The study focused on whether or not discussing their symptoms with their employer as well as studying about cognitive behavioral therapy (CBT) could help them to handle symptoms better.
Just a few of the symptoms that affect menopausal women (typically by about age 51) daily are hot flashes, fatigue, night sweats, and brain fog. All participants experienced symptoms that made it more difficult to function in the workplace. On average, those involved in the study said they experienced around 56 hot flashes per week.
Britain's leading health expert, Myra Hunter, explains how the topic of "menopause" in the workplace should be more readily discussed in order to take away the embarrassment most women feel when experiencing visible symptoms. If a woman has a hot flash, half the anxiety is about how people see her. There's embarrassment and anxiety about being joked about and a big concept is hiding symptoms in fear of being ridiculed."
The study and CBT booklets the participants were given led many of the women to feeling open to talk about what they were going through and handling their symptoms with ease. More than 80% said learning about CBT for menopause reduced the impact of their symptoms and close to 40% revealed that they had successfully spoken to their employer about what they were going through.
Specialist nurse and chair of the British Menopause Society, Kathy Abernethy, explains that half the battle is just talking about menopause and understanding that it should not be a taboo subject. She says, "Women simply want to know workplaces are taking it seriously, Awareness is a key thing. If managers are aware of the menopause it means the whole thing becomes a non-issue, like pregnancy."
What do you think of the new research that suggests the workplace should be more open to talking about menopause and understanding employees that may be dealing with symptoms?
Would you feel comfortable discussing menopause with your employer if you felt symtoms were impeding your work flow?