Women to Watch: 2018 Winter Olympics. Tell Us Your Favorite & Win $25 to Amazon! #SheSpeaksOlympics

by
SheSpeaksTeam
is this the date @ED : BlogVO [categoryId=70162, blogId=145313, blogTitle=Women to Watch: 2018 Winter Olympics. Tell Us Your Favorite & Win $25 to Amazon! #SheSpeaksOlympics, publishingDate=February 07, 2018 12:00 AM, maxResponses=null, noOfComments=null, fileId=30793, blogClosingDate=null, blogCommentClosed=null, blogCategoryId=70162, queryId=0, blogCategoryIdIndex=0, sharedCategoriesList=null, blogStatusId=34, commentsClosedFlag=false, categoryIdForLog=0, blogModuleCategoryId=0, blogFileVo=null, latestCommentsList=null, verticalCatSeoURL=null, currentDate=12/07/2023, blogLink=null, authorName=SheSpeaksTeam, authorLognId=SheSpeaksTeam, authorAcctId=67580, vosTypeid=3, searchTestId=0, searchStatusId=0, searchAuthorType=0, authorBlogNumber=0, surveyData1=null, surveyData1Desc=null, surveyData2=null, surveyData2Desc=null, pullQuoteMemberId=null, filePath=null, fileName=null, vosType=0, subhead=null, offerSubhead=null, description=null, creationTime=null, authorFname=SheSpeaks, verticalCategoryId=null, sectionId=0, imageFileVO=FilesVO [fileId=30793, filePath=null, fileName=null, fileLength=0, fileWidth=0, createdBy=0, createByUser=null, creationTime=null, lastModifiedBy=0, lastModifiedByUser=null, lastModifiedTime=null, mimeType=null, fileRef=null, fileSize=0, extension=null, title=null, body=null, completeFilePath=/pages/img/redesign/blogs/olympics - blog post_02062018135855.jpg, height=350, width=350, maxHeight=480, maxWidth=360, displayWidth=350, displayHeight=350, fileStatusId=0, searchKeyword=null, searchFlag=false, queryId=0, isExists=true], seoURL=Women-to-Watch-2018-Winter-Olympics-Tell-Us-Your-Favorite-Olympian-to-Win-a-25-Amazon-Gift-Card, seoTitle=null, pullQuotesList=null, pullQuote=null, pullQuoteId=0, searchFlag=false, authorByLine=null, authorDesc=null, authorLink=null, authorFileVO=FilesVO [fileId=42371, filePath=null, fileName=null, fileLength=0, fileWidth=0, createdBy=0, createByUser=null, creationTime=null, lastModifiedBy=0, lastModifiedByUser=null, lastModifiedTime=null, mimeType=null, fileRef=null, fileSize=0, extension=null, title=null, body=null, completeFilePath=/pages/img/membersnaps/SheSpeaks_Logo_Symbol_Only_10182021080530.jpg, height=1777, width=1777, maxHeight=50, maxWidth=50, displayWidth=50, displayHeight=50, fileStatusId=0, searchKeyword=null, searchFlag=false, queryId=0, isExists=true], authorFileId=42371, authorType=0, storyImgFileVO=null, storyImgFileId=0, videoHtml=, authorImageFileId=0, authorImageFileVO=null, previousCategoryId=null, previousBlogStatusId=0, fromBlogDetails=0, blogCategoryName=Entertainment, blogCategoryUrl=null, blogCategoryDesc=null, defaultImage=false, tags=null, optionIds=null, tagOptionId=null, tagId=null, tag=null, tagID=0, tagDetails=null, tagIds=null, testId=0, extBlogURL=null, extBlogStatus=0, bloggerSince=null, extBlogLimit=0, authorTestsList=[], blogURL=, blogName=, bloggerProfileId=0, sliderBlog=false, eventonHome=false, vosonHome=false, partyAndGiveawayDate=02/25/2018, imageCredit=null, pullQuoteMemId=null, offerSubHead=null, subHead=null, displayOrder=0,includeInGoogleSearch=false]
Feb 07, 2018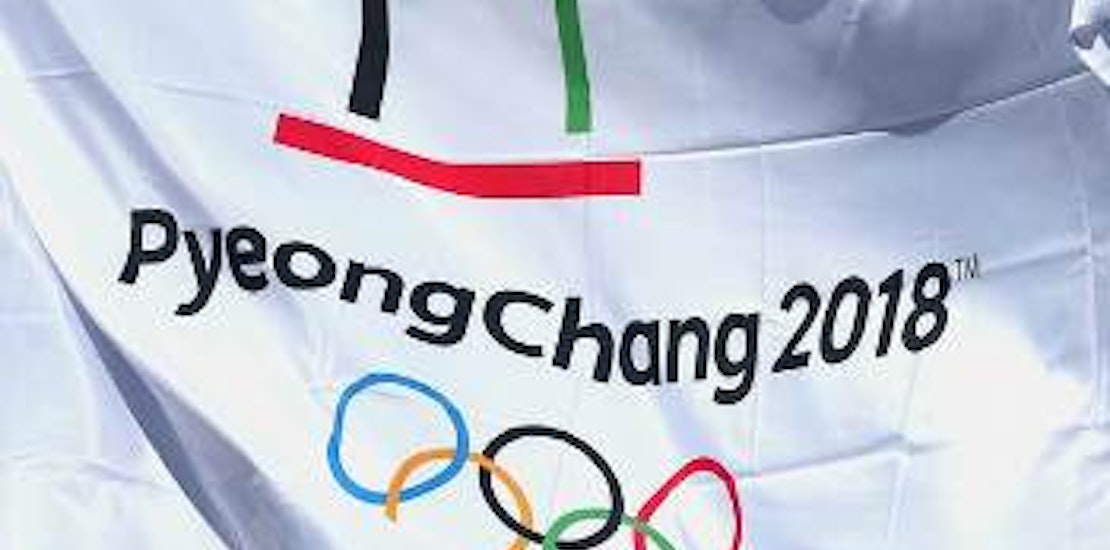 Get ready for the 2018 Winter Olympics! The Opening Ceremony is this Friday, Feb 9, but competition begins on Thursday.
The U.S. women are in Pyeong Chang ready to compete - and once again, they look impressive. Make sure not to miss the women that everyone will be talking about this year.
Then tell us your favorite Olympian - past or current - and you'll be eligible to win a $25 Amazon gift card!
Mikaela Shriffin, Alpine Skiiing
Mikaela Shiffrin is the reigning World Cup overall champion and the winner of the Olympic slalom gold in 2014. At 17, she became the youngest U.S. woman to win an Alpine world championship. Fun fact: Shiffrin is also known for the acronym ABFTTB (Always Be Faster Than The Boys), which is always written on her helmet.
Chloe Kim, Snowboarding
Chloe Kim is making her Olympics debut, but is still considered the rider to beat in women's half pipe. She's a three-time X Games halfpipe gold medalist, 2016 Winter Youth Olympic Games halfpipe and slopestyle gold medalist, and the first woman to land back-to-back 1080s in a halfpipe competition. Fun fact: Kim's almost playing a home crowd - her parents are originally from South Korea, and she still has family living there.
Lindsey Vonn, Alpine Skiiing
Lindsey Vonn became the first U.S. woman to win a downhill gold medal in the 2010 Olympics, but a knee injury prevented her from competing in 2014. Now back to re-capture her title, Vonn is the most decorated female Alpine ski racer in World Cup history, with more race victories and season titles than any other woman. Fun fact: Vonn has been featured on the cover of Glamour, Women's Health, People, Fitness, Sports Illustrated, ESPN, and TV Guide, and yes, she's had a relationshop with Tiger Woods.
Elena Meyers Taylor, Bobsled
Elena Meyers Taylor is a decorated bobsled champion who won a 2010 Olympic bronze medal as brakeman, a silver medal at the 2014 Winter Olympics as pilot and the first U.S. female bobsled driver to win a world championship. Fun fact: Meyers Taylor is a strong multi-athlete who was offered college scholarships for four sports: basketball, soccer, softball and track and field. She chose to play softball at George Washington University.
Bradie Tennell, Mirai Nagasu, Karen Chen, Figure Skating
Bradie Tennell, Mirai Nagasu and Karen Chen are the three medalists at the 2018 U.S. National Figure Skating Championships. Only Nagasu has been to the Olympics before - in 2010, where she placed fourth. Though they seem to be somewhat overshadowed by the U.S. male figure skater Nathan Chen, we know there is always hope for the women's skating team. Fun fact: Mirai Nagasu is the second U.S. woman to land a triple Axel in international competition, after Tonya Harding.
Danelle Umstead, Alpine Skiing, Paralympics
This is the third paralympics for Danelle Umstead, who won has won three bronze medals already. A true inspiration, Umstead is blind and living with multiple sclerosis. But she's back for her last Olympics, skiing with her husband Rob as her sighted guide. Fun fact: Umstead's a mom too - to 10-year-old Brockton.
Who's your favorite Olympian? Tell us for the chance to win a $25 Amazon gift card!
There are two ways to enter:
Comment below and tell us what Olympians you love - either in the past or current games.

Tweet about the giveaway: Click HERE to Tweet: "Entering to win an Amazon gift card while getting ready to watch our amazing Olympians, thx to @SheSpeaksUp bit.ly/2E8lLL9 #SheSpeaksOlympics"
​*One lucky commenter or Tweeter will be chosen at random to receive a $25 Amazon gift card. Giveaway is open through February 25, 2018 to U.S. residents at least 18 years of age. Entrants must be a member of SheSpeaks. If you are not a member, click here to join. Winner will be notified by email.
Update: Thanks to all who entered. Congrats to our winner, katiebug1998!